There are many benefits to reading the Bible such as connecting to God's Word, gaining wisdom, learning God's will, and finding encouragement. But here are a few benefits to reading and studying the Bible online.
Benefits of Reading the Bible Online
Easy Access. You are able to read and study anywhere you have a device and internet connection.
Easy In-Depth Study. JournalOwl offers a free online Bible that is linked to our Bible Journeys. There are also many online resources that provide easy access to study aids such as cross-references, footnotes, commentaries, dictionaries, and multiple versions of the Bible. With just a click, you can see the meaning of a word or where all it is found throughout scripture.
Accountability and Fellowship. Join one of our Bible Journeys for daily study. You can receive automated daily check-ins or join a study group with other real users who can help encourage you and study with you.
Keep a clean and tidy Bible. For those who don't like to write or highlight in their Bible or get distracted by notes in the margins, studying online is an easy way to keep the pages of their printed Bible clean and neat but still gain the benefits of highlighting and making notes for a passage.
Want to create your own Bible Journey for JournalOwl? Here's a step-by-step guide to getting you started.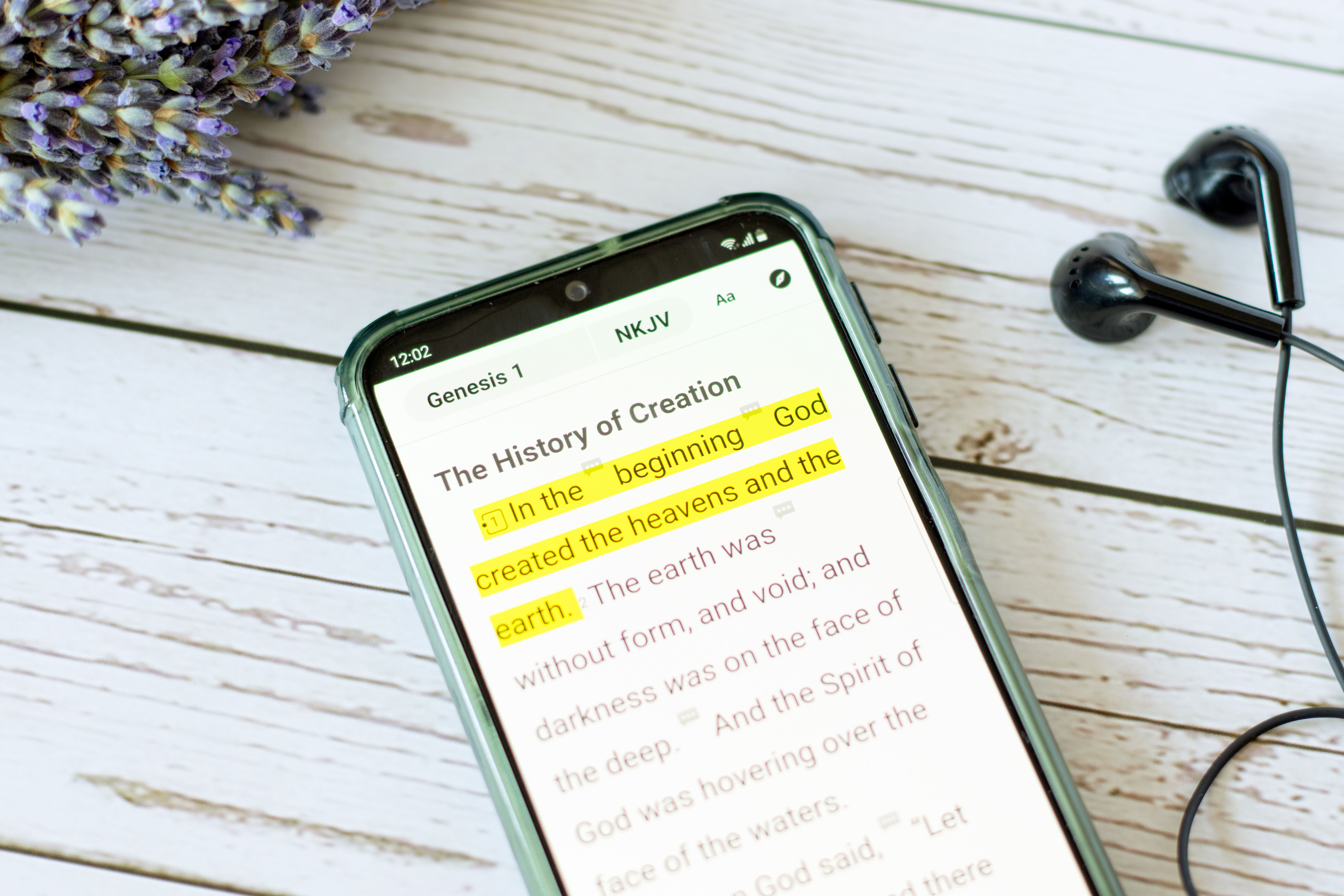 How to Start a Free Online Bible Study:
Login to your JournalOwl account and click "Explore"
Select the "Religion & Spirituality" filter
Pick from any of the 66 Journeys that relate to each Book of the Bible
Click "Start Journey" in the upper right, or "Host a Club"
If you clicked "Start Journey", you'll be injected into the first step of the journey - which includes a short intro movie, scripture, and Bible journal questions to reflect and write about.
If you clicked "Host a Club", you'll be asked to specify the start and date of your club, what day of the week you'd like to check-in with your club members via Zoom, the name of your Club, and any other details you want to share.
If you decide to be a Club facilitator on JournalOwl, you can invite members from your congregation or local faith group to join JournalOwl (Free of Charge). In your private club, a chat room is available to you and members to discuss scripture. The club is by "invite only" and not visible to anyone else on the JournalOwl community unless you toggle it as public.
Good luck using JournalOwl for your free online bible study!