Searching for classic novels that would make for great discussion at your next book club meeting? You've come to the right spot! JournalOwl's free library of classic eBooks is growing by leaps and bounds. Our goal is to have over 50,000 free classical eBooks available to read and review by the end of 2023. Sounds like a lofty goal, but we're up for the challenge! Before diving into the Top 10 list that we assembled, let's look at some of the benefits of using JournalOwl to host your next Book Club:
Book club members can read, collaborate, and discuss eBooks between meetings with JournalOwl. Your club members can add notes and thought-provoking questions for other members to journal about before the next group discussion.
Hosts can design thought-provoking journeys over eBooks that help guide the reader to better comprehension and more lively discussion. With well-timed questions, a reader expands their understanding of the book by analyzing and answering questions posed by the host. Club members can discuss their answers over virtual video sessions or group chat.
Seamless integration with Zoom allows for a shared face-to-face dialogue with your club members who are offsite or virtual. You can use a projector at your next club meeting for members offsite to share in the discussion!
Without a doubt, JournalOwl's pick as the #1 eBook for your Classic Book Club is The Great Gatsby by F. Scott Fitzgerald. What an amazing classic! This is a 1925 set in the Jazz Age on Long Island, near New York City. The novel dives into Nick Carraway's interactions with mysterious millionaire Jay Gatsby and Gatsby's obsession to reunite with his former lover, Daisy Buchanan. Here is a quick rendition of the plot as outlined by Wikipedia: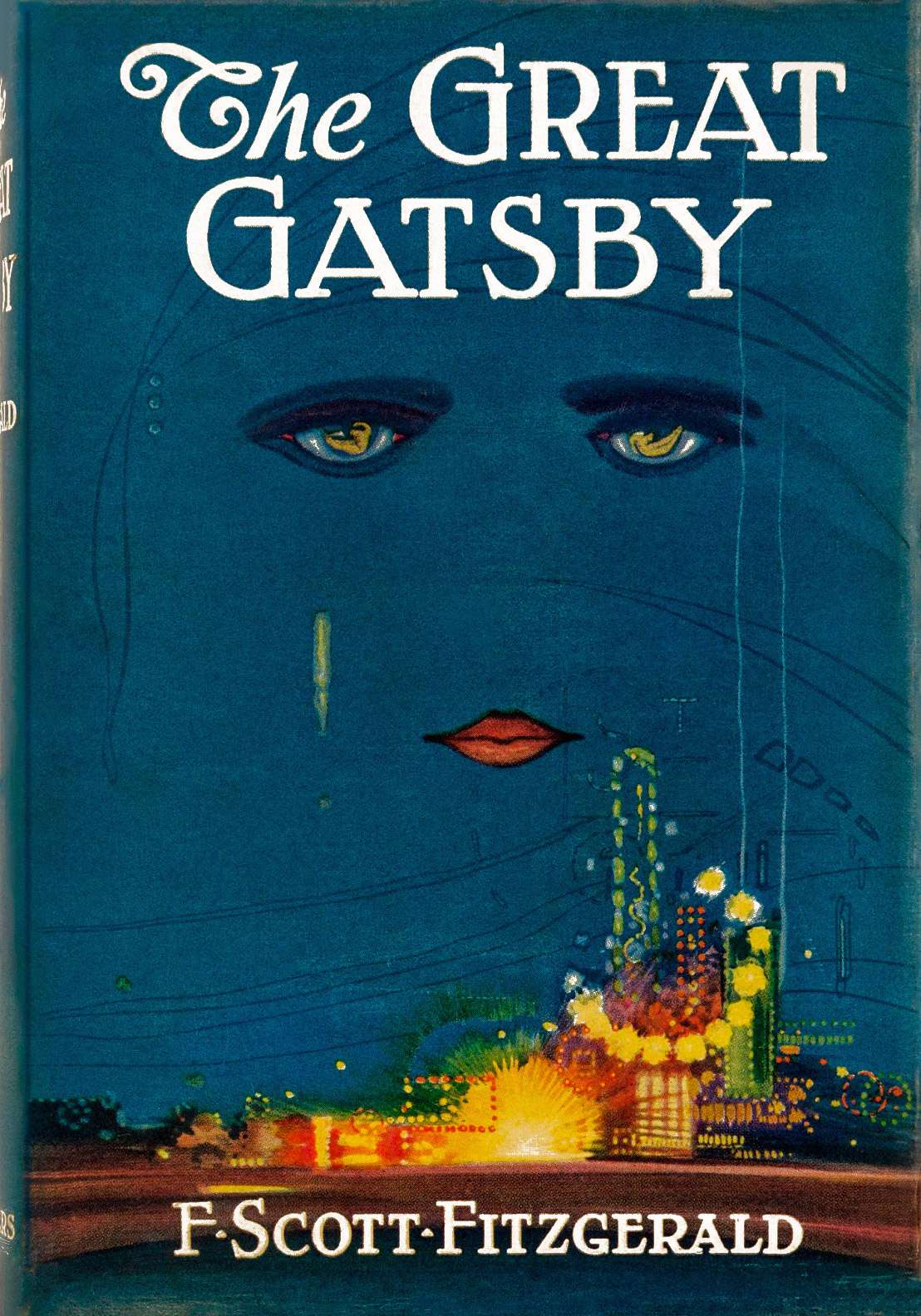 In spring 1922, Nick Carraway—a Yale alumnus from the Midwest and a World War I veteran—journeys to New York City to obtain employment as a bond salesman. He rents a bungalow in the Long Island village of West Egg, next to a luxurious estate inhabited by Jay Gatsby, an enigmatic multi-millionaire who hosts dazzling soirées yet doesn't partake in them.
One evening, Nick dines with a distant relative, Daisy Buchanan, in the fashionable town of East Egg. Daisy is married to Tom Buchanan, formerly a Yale football star whom Nick knew during his college days. The couple has recently relocated from Chicago to a mansion directly across the bay from Gatsby's estate. There, Nick encounters Jordan Baker, an insolent flapper and golf champion who is a childhood friend of Daisy's. Jordan confides to Nick that Tom keeps a mistress, Myrtle Wilson, who brazenly telephones him at his home and who lives in the "valley of ashes", a sprawling refuse dump.[33] That evening, Nick sees Gatsby standing alone on his lawn, staring at a green light across the bay. -Wikipedia
Start Reading The Great Gatsby for Free Today
Coming in a close #2 is Jane Eyre, written by Charlotte Bronte. This novel was first published in 1847 under the author's pen name of Currer Bell. This highly influential novel is a noteworthy addition to your book club calendar. Here is a quick rendition of the plot as outlined by Wikipedia: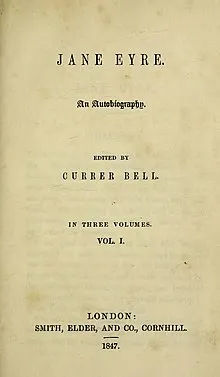 The novel is a first-person narrative from the perspective of the title character. Its setting is somewhere in the north of England, late in the reign of George III (1760–1820).[a] It has five distinct stages: Jane's childhood at Gateshead Hall, where she is emotionally and physically abused by her aunt and cousins; her education at Lowood School, where she gains friends and role models but suffers privations and oppression; her time as governess at Thornfield Hall, where she falls in love with her mysterious employer, Edward Fairfax Rochester; her time in the Moor House, during which her earnest but cold clergyman cousin, St John Rivers, proposes to her; and ultimately her reunion with, and marriage to, her beloved Rochester. Throughout these sections, it provides perspectives on a number of important social issues and ideas, many of which are critical of the status quo. -Wikipedia
Start Reading Jane Eyre for Free Today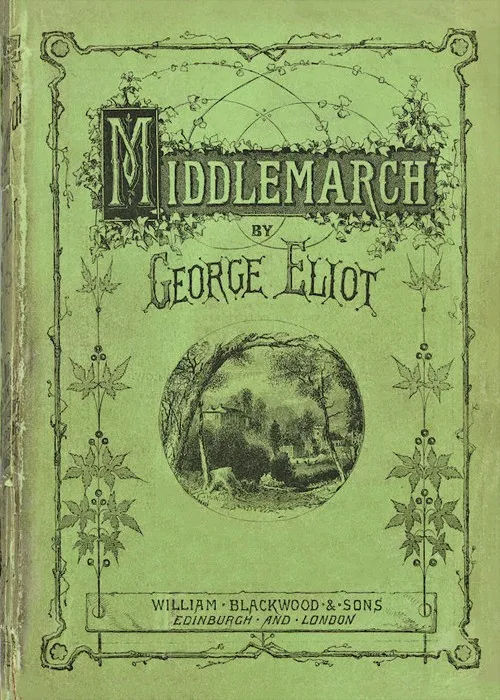 Middlemarch centres on the lives of residents of Middlemarch, a fictitious Midlands town, from 1829 onwards – the years up to the 1832 Reform Act. The narrative may be considered to consist of four plots with unequal emphasis:[16] the life of Dorothea Brooke, the career of Tertius Lydgate, the courtship of Mary Garth by Fred Vincy, and the disgrace of Nicholas Bulstrode. The two main plots are those of Dorothea and Lydgate.[17] Each plot occurs concurrently, although Bulstrode's is centred on the later chapters.[18]
Dorothea Brooke is a 19-year-old orphan, living with her younger sister, Celia, as a ward of her uncle, Mr Brooke. Dorothea is an especially pious young woman, whose hobby involves the renovation of buildings belonging to the tenant farmers, although her uncle discourages her. Dorothea is courted by Sir James Chettam, a young man close to her own age, but she is oblivious to him. She is attracted instead to the Rev. Edward Casaubon, a 45-year-old scholar. Dorothea accepts Casaubon's offer of marriage, despite her sister's misgivings. Chettam is encouraged to turn his attention to Celia, who has developed an interest in him. -Wikipedia
Start Reading Middlemarch for Free Today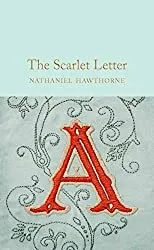 In Puritan Boston, Massachusetts, a crowd gathers to witness the punishment of Hester Prynne, a young woman who has given birth to a baby of unknown paternity. Her sentence requires her to stand on the scaffold for three hours, exposed to public humiliation, and to wear a scarlet "A" for the rest of her life. As Hester approaches the scaffold, many of the women in the crowd are angered by her beauty and quiet dignity. When commanded and cajoled to name the father of her child, Hester refuses.
As Hester looks out over the crowd, she notices a small, misshapen man and recognizes him as her long-lost husband, who had been presumed lost at sea. When the husband sees Hester's shame, he asks a man in the crowd about her and is told the story of his wife's pregnancy. He angrily exclaims that the child's father should also be punished for his immoral act and vows to find the man. He chooses a new name, Roger Chillingworth, to aid him in his plan. -Wikipedia
Start Reading The Scarlet Letter for Free Today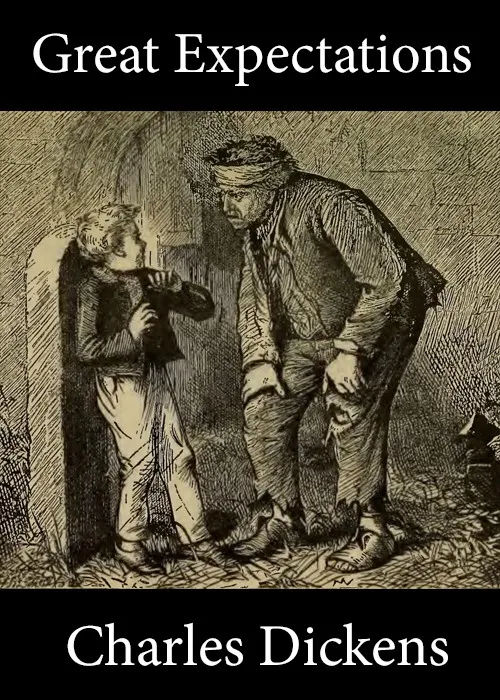 Great Expectations is the thirteenth novel by Charles Dickens and his penultimate completed novel. It depicts the education of an orphan nicknamed Pip (the book is a bildungsroman; a coming-of-age story). It is Dickens' second novel, after David Copperfield, to be fully narrated in the first person.[N 1] The novel was first published as a serial in Dickens's weekly periodical All the Year Round, from 1 December 1860 to August 1861.[1] In October 1861, Chapman and Hall published the novel in three volumes.[2][3][4]
The novel is set in Kent and London in the early to mid-19th century[5] and contains some of Dickens's most celebrated scenes, starting in a graveyard, where the young Pip is accosted by the escaped convict Abel Magwitch. Great Expectations is full of extreme imagery – poverty, prison ships and chains, and fights to the death – and has a colourful cast of characters who have entered popular culture. These include the eccentric Miss Havisham, the beautiful but cold Estella, and Joe, the unsophisticated and kind blacksmith. Dickens's themes include wealth and poverty, love and rejection, and the eventual triumph of good over evil. Great Expectations, which is popular both with readers and literary critics,[6][7] has been translated into many languages and adapted numerous times into various media. - Wikipedia
Start Reading Great Expectations for Free Today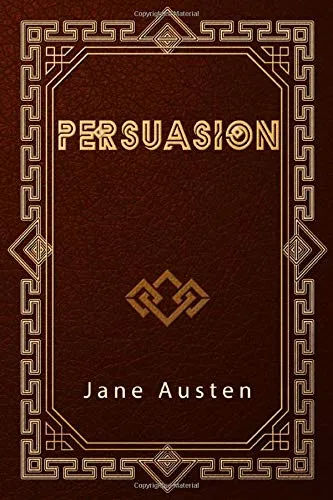 The story begins seven years after the broken engagement of Anne Elliot to Frederick Wentworth: Having just turned nineteen years old, Anne fell in love and had accepted a proposal of marriage from Wentworth, then a young and undistinguished naval officer. Wentworth was considered clever, confident and ambitious, but his low social status made Anne's friends and family view him as an unsuitable partner. Anne's father, Sir Walter Elliot, and her older sister, Elizabeth, maintained that Wentworth was no match for a woman of Kellynch Hall, the family estate. Furthermore, Lady Russell, a distant relative whom Anne considers to be a second mother to her after her own died, also saw the relationship as imprudent for one so young and persuaded Anne to break off the engagement. Sir Walter, Elizabeth, and Lady Russell are the only family members who knew about the short engagement, as Anne's younger sister Mary was away at school.
Several years later, the Elliot family are in financial trouble on account of their lavish spending, so they lease out Kellynch Hall and decide to settle in a cheaper home in Bath until their finances improve. Sir Walter, Elizabeth, and Elizabeth's new companion, Mrs Clay, look forward to the move. Anne is less sure she will enjoy Bath, but cannot go against her family. Mary is now married to Charles Musgrove of Uppercross Hall, the heir to a respected local squire. Anne visits Mary and her family, where she is well-loved. As the war against France is over, the new tenants of Kellynch Hall, Admiral Croft and his wife Sophia, (Frederick's sister), have returned home. Captain Wentworth, now wealthy and famous for his service in the war, visits his sister and meets the Uppercross family, where he crosses paths with Anne. - Wikipedia
Start Reading Persuasion for Free Today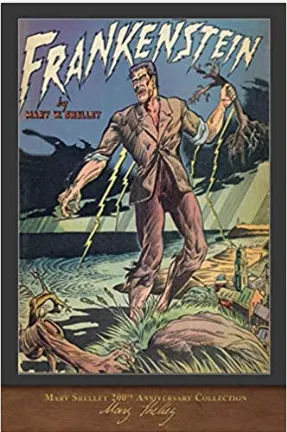 Victor begins by telling of his childhood. Born in Naples, Italy, into a wealthy Genevan family, Victor and his younger brothers, Ernest and William, are sons of Alphonse Frankenstein and the former Caroline Beaufort. From a young age, Victor has a strong desire to understand the world. He is obsessed with studying theories of alchemists, though when he is older he realizes that such theories are considerably outdated. When Victor is five years old, his parents adopt Elizabeth Lavenza (the orphaned daughter of an expropriated Italian nobleman) whom Victor later marries. Victor's parents later take in another child, Justine Moritz, who becomes William's nanny.
Weeks before he leaves for the University of Ingolstadt in Germany, his mother dies of scarlet fever; Victor buries himself in his experiments to deal with the grief. At the university, he excels at chemistry and other sciences, soon developing a secret technique to impart life to non-living matter. He undertakes the creation of a humanoid, but due to the difficulty in replicating the minute parts of the human body, Victor makes the Creature tall, about 8 feet (2.4 m) in height, and proportionally large. Despite Victor's selecting its features to be beautiful, upon animation the Creature is instead hideous, with watery white eyes and yellow skin that barely conceals the muscles and blood vessels underneath. Repulsed by his work, Victor flees. While wandering the streets the next day, he meets his childhood friend, Henry Clerval, and takes Clerval back to his apartment, fearful of Clerval's reaction if he sees the monster. However, when Victor returns to his laboratory, the Creature is gone. -Wikipedia
Start Reading Frankenstein for Free Today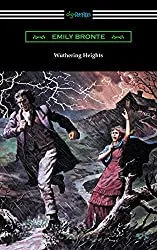 In 1801, Mr Lockwood, the new tenant at Thrushcross Grange in Yorkshire, pays a visit to his landlord, Heathcliff, at his remote moorland farmhouse, Wuthering Heights. There he meets a reserved young woman (later identified as Cathy Linton), Joseph, a cantankerous servant, and Hareton- an uneducated fellow, who presents himself as such. Everyone is sullen and inhospitable. Snowed in for the night, Lockwood reads the diary of the former inhabitant of his room, Catherine Earnshaw, and has a nightmare in which a ghostly Catherine begs to enter through the window. Woken by Lockwood's fearful yells, Heathcliff is troubled.
Lockwood later returns to Thrushcross Grange in heavy snow, falls ill from the cold and becomes bedridden. While he recovers, Lockwood's housekeeper Ellen "Nelly" Dean tells him the story of the strange family. -Wikipedia
Start Reading Wuthering Heights for Free Today
9 - Little Women by Louisa May Alcott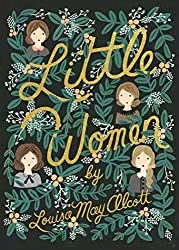 Four sisters and their mother, whom they call Marmee, live in a new neighborhood (loosely based on Concord) in Massachusetts in genteel poverty. Having lost all his money, their father is serving as a chaplain for the Union Army in the American Civil War, far from home. The mother and daughters face their first Christmas without him. When Marmee asks her daughters to give their Christmas breakfast away to an impoverished family, the girls and their mother venture into town laden with baskets to feed the hungry children. When they return, they discover their wealthy, elderly neighbor Mr. Laurence has sent over a decadent surprise dinner to make up for their breakfast. The two families become acquainted following these acts of kindness.
Meg and Jo must work to support the family: Meg tutors a nearby family of four children; Jo assists her aged great-aunt March, a wealthy widow living in a mansion, Plumfield. Beth, too timid for school, is content to stay at home and help with housework; and Amy is still at school. Meg is beautiful and traditional, Jo is a tomboy who writes, Beth is a peacemaker and a pianist, and Amy is an artist who longs for elegance and fine society. The sisters strive to help their family and improve their characters as Meg is vain, Jo is hotheaded, Beth is cripplingly shy, and Amy is materialistic. The neighbor boy Laurie, orphaned grandson of Mr. Laurence, becomes close friends with the sisters, particularly the tomboyish Jo. -Wikipedia
Start Reading Little Women for Free Today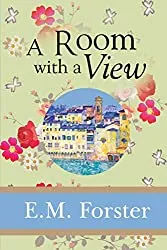 The novel is set in the early 1900s as upper-middle-class English women are beginning to lead more independent, adventurous lives. In the first part, Miss Lucy Honeychurch is touring Italy with her overly-fussy spinster cousin and chaperone, Miss Charlotte Bartlett. The novel opens in Florence with the women complaining about their rooms at the Pensione Bertolini. They were promised rooms with a view of the River Arno but instead have ones overlooking a drab courtyard. Another guest, Mr Emerson, interrupts their "peevish wrangling" by spontaneously offering to swap rooms. He and his son, George, both have rooms with views of the Arno, and he argues, "Women like looking at a view; men don't." Charlotte rejects the offer, partly because she looks down on the Emersons' unconventional behaviour and because she fears it would place them under an "unseemly obligation". However, another guest, Mr Beebe, an Anglican clergyman, persuades Charlotte to accept the offer; Charlotte suggests that the Emersons are socialists.
The following day, Lucy spends a "long morning" in the Basilica of Santa Croce, accompanied by Miss Eleanor Lavish, a novelist who promises to lead her on an adventure. Lavish confiscates Lucy's Baedeker guidebook, proclaiming she will show Lucy the "true Italy". On the way to Santa Croce, the two take a wrong turn and get lost. After drifting for hours through various streets and piazzas, they eventually make it to the square in front of the church, only for Lavish (who still has Lucy's Baedeker) to abandon the younger woman to pursue an old acquaintance.[1] - Wikipedia
Start Reading A Room with a View for Free Today