If you are a new Christian or new to Christian journaling, you may have some questions about the religion and what it means to be a Christian. This guide will address 31 of the most frequently asked questions by Christian journalers. When we have questions about God, the best place to look for answers is in His Word, thus this guide will rely on scripture to answer each question below. My prayer for you as you read this article is that you would seek the truth about God and that you would receive wisdom and understanding from His Word.
There is one God (Isaiah 46:9) who exists simultaneously as one divine Being (John 8:58, 10:30-33) and three distinct Persons – God the Father, God the Son, and God the Holy Spirit (Matthew 3:16-17). This can be a confusing concept, and frankly, there are some things about the Trinity we cannot understand because God is God, and we are not.
God is the creator and sustainer of all things (Genesis 1, Romans 4:17). He is all powerful, all knowing, always present, and unchangeable. He is always good, right, holy, perfect, loving, and gracious. He is our protection and security and satisfies all our needs.
Most of the descriptions of God and Jesus in the Bible use figurative language and do not give us a direct description of His physical appearance. Scripture describes God as the "invisible God" and as spirit. This is important and a good thing for us because it means God is omnipresent, or everywhere at the same time. It also means that God is not limited to one physical appearance. God reveals Himself to us through His creation (Psalm 8:3-4, Romans 1:20) and He revealed His glory to mankind in several different ways. God spoke to Moses through a burning bush (Exodus 3:2) and He was a pillar of cloud and a pillar of fire as He guided the Israelites through the desert (Exodus 13:21-22). The only description of Jesus's physical appearance comes from the prophet Isaiah who said, "He had no beauty or majesty to attract us to him, nothing in his appearance that we should desire him" (Isaiah 53:2). Jesus became the image of the invisible God (Colossians 1:15), but, basically, Jesus looked like a normal Jew of the time.
Jesus is God in the flesh. The Gospel of John highlights the divinity of Jesus and shows that He has always been in existence (John 1:1-3) and that He is a distinct person of the Trinity as the Son of God (John 5:18, 10:30, 15:26). Jesus is fully God, but also fully man. The book of Luke paints a beautiful picture of the humanity of Christ, including His entrance to this world as a tiny, dependent baby (Luke 1-2), His compassion and concern for others and willingness to go to the "unholy" places to be with the people who needed Him (Luke 5:27-32), and His physical death on Earth (Luke 23). We also see throughout the gospel that Jesus felt hunger and thirst, pain and exhaustion, and temptation just like we do.
Jesus came to fulfill the will of His Father. He forgave the sins of others (Matthew 9:6), He performed miracles and healing (Matthew 4:23-24), He lived a perfect, sinless life (1 Peter 2:22), He died on the cross for our sins (1 John 2:2, Romans 3:24, 2 Corinthians 5:18-21), and He rose from the dead, conquering all sin and death (Luke 24:1-7, 1 John 2:1, Acts 4:12). This is only a brief description of who Jesus is. If you want to learn more about Jesus, I recommend reading through one of the four gospels – Matthew, Mark, Luke, or John.
Jesus Christ is the Son of God. He was sent to earth as a sacrifice for our sins so that we would have access to eternal life with God (John 3:16). Like the Father and the Holy Spirit, the Son is one person of the Trinity. He was fully man and fully God (John 10:30, 14:11) which is important because this tells us that Jesus has always been a part of the Trinity and was not created by God the Father. Understanding Jesus as the Son of God helps us better understand our relationship with God because we have been adopted into the family of God as His children (Ephesians 1:5, Romans 8:16-17, John 1:12). As children of God, we look to the example of the Son to learn how to respond to the love, mercy, and grace of our good Father.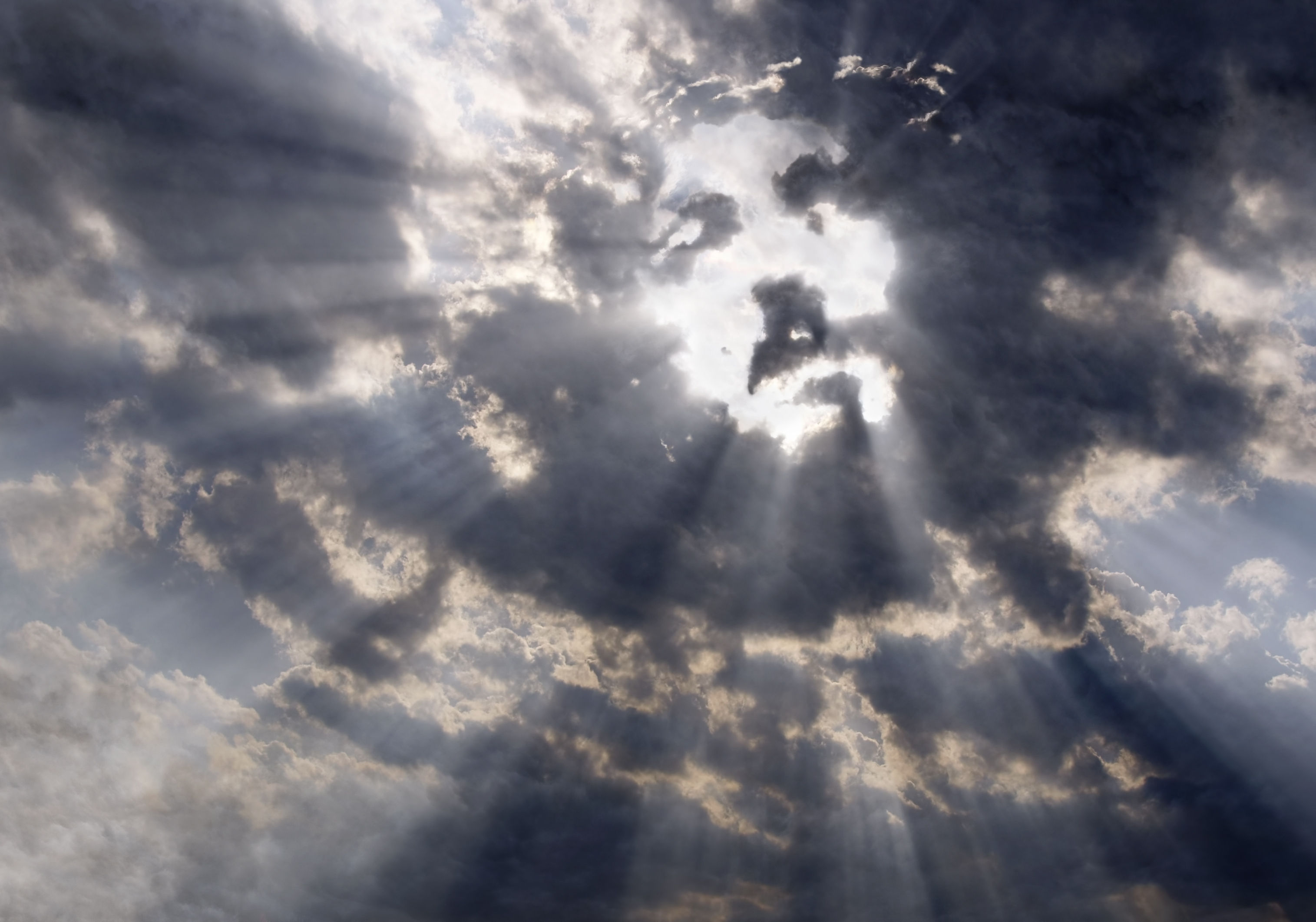 The Bible records the birth of Jesus, but it leaves out an exact date. With clues from the Bible and other historical events, we can estimate that Jesus was born between 2-4BC. It is believed that the date of December 25th was chosen because that was the time of a pagan festival, and it was easier to repurpose that date rather than choose a new date to celebrate the birth of Christ. It is very unlikely that this is the actual date of Jesus' birth. One of the biggest clues in scripture that suggest Jesus was not born during the wintertime, is the fact that shepherds were out watching their sheep when an angel announced the Savior had been born (Luke 2:8-16). Shepherds likely would not have been out with their sheep during the cold months of winter. Although we do not know the exact date of Jesus' birth, we can always celebrate that God sent His Son to die for our sins and look forward to when Jesus returns to earth again.
The Holy Spirit is a Person of the Trinity and is frequently referred to in the New Testament as "the Helper". The Holy Spirit dwells within those who have trusted in Christ for their salvation (1 Corinthians 6:19, John 14:15-17) and helps us to remember the Word of God and obey His commands (John 14:15-17, 26), pray (Romans 8:26), bring conviction (John 16:7-8), and evangelize (Acts 1:8). Isaiah 11:2 says, "And the Spirit of the Lord shall rest upon him, the Spirit of wisdom and understanding, the Spirit of counsel and might, the Spirit of knowledge and the fear of the Lord." The Spirit provides us with wisdom and counsel on how to best live a life that glorifies God.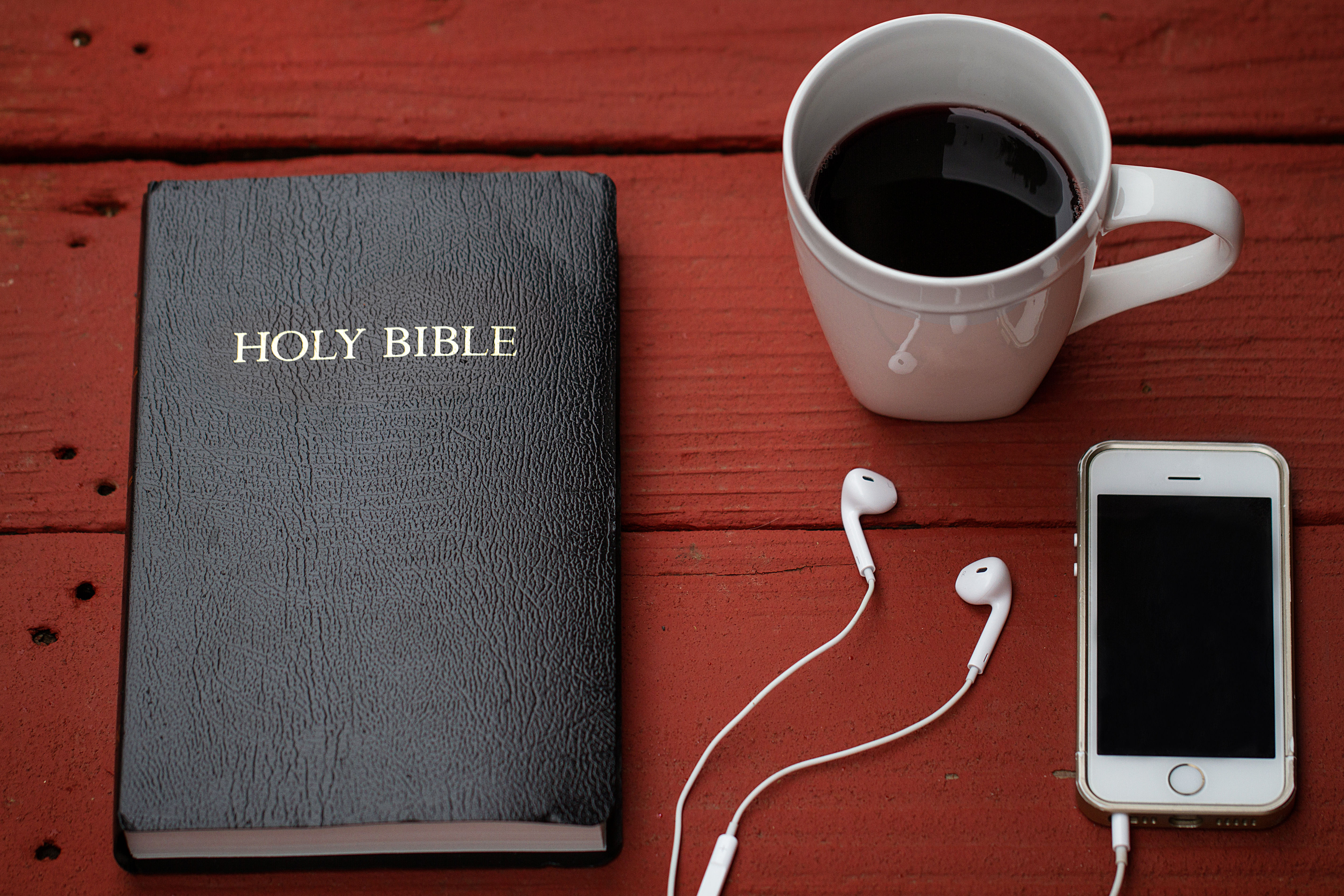 The Bible is a collection of writings that Christians recognize as the very words of God.
The Bible is used for instruction, conviction, correction, and encouragement. 2 Timothy 3:16-17 says, "All Scripture is breathed out by God and profitable for teaching, for reproof, for correction, and for training in righteousness, that the man of God may be complete, equipped for every good work." The Bible is made up of 66 books and is split into two sections, the Old Testament, and the New Testament. Christians recognize the Bible as the inspired Word of God and believe it is inerrant, or completely truthful and without error. The Bible is the sole authority for Christians, and it holds the right to govern our beliefs and actions. This means we look to the Word of God alone to distinguish right and wrong, not culture, tradition, or our own emotions, desires, or logic. The Bible is sufficient, meaning it provides all we need to know about who God is and how we should respond and behave in light of that.
Scripture is not just words written on a page, these words are the very words of God (2 Timothy 3:16, John 1:1). They are eternal (Matthew 24:35) and exist for our instruction, encouragement, and hope (Romans 15:4). Hebrews 4:12 says, "For the word of God is living and active, sharper than any two-edge sword, piercing to the division of soul and of spirit, of joints and of marrow, and discerning the thoughts and intentions of the heart." God uses scripture to speak His words to us so that we would learn and grow in truth. Reading and meditating on scripture isn't a one-time job or something Christians should do occasionally. Psalm 1:2 says, "but his delight is in the law of the Lord, and on his law he meditates day and night." Reading scripture should never feel like a chore, but rather something we delight in because we know we are reading God's words to us.
The four books of the Bible that are called the Gospels are Matthew, Mark, Luke, and John, and they are the testimonies of the life of Jesus Christ. The word gospel means "good news". The good news of Jesus Christ is this: God loves us so much that he sent His only Son, Jesus, to earth to die for our sins. All our sin, or our wrongdoings against God, keep us separated from God and His love. There aren't enough good works we could do or sacrifices we could make to make ourselves right with God. But Jesus, as fully man and fully God, fulfilled every law and promise of the Old Testament that we couldn't keep. Though He lived a perfect, blameless, and righteous life, Jesus accepted the wrath of God on our behalf when He died on the cross. Three days later, Jesus was resurrected, conquering death and sin. Because Jesus rose from the grave and became alive again, there is nothing that can separate us from God's love if we trust in Jesus to save us. The death that we deserve, the punishment we earned by turning away from God, was put on Christ and in exchange He offers us His righteousness. To be part of this amazing exchange, acknowledge your sin. Admit that you've been living a life apart from God. Ask Him to forgive you and to help you turn away from sin in your life and turn towards Him. Trust in Jesus and believe that He died for you so that you would no longer have to live separated from God. Commit your life to Him by responding to the gospel in obedience and thanksgiving.
There are many different authors for the books in the Bible, however, God is the ultimate Author who inspired the words of the human authors. "For no prophecy was ever produced by the will of man, but men spoke from God as they were carried along by the Holy Spirit" (2 Peter 1:21).
The first five books of the Old Testament (Genesis, Exodus, Leviticus, Numbers, and Deuteronomy) were written by Moses. It is possible that Moses wrote Job as well, although it is uncertain. All the prophets were named for the authors who wrote them (Isaiah through Malachi). It is not known for sure who wrote some of the Old Testament books, however we can use clues from writing styles, historical events, and characters to determine who likely wrote the books. For example, it is likely that Joshua wrote the book of Joshua and that Solomon wrote most of Proverbs, Ecclesiastes, and Song of Solomon. Samuel and Nathan wrote Judges, 1 & 2 Samuel, and likely Ruth. Jeremiah wrote 1 & 2 Kings, Jeremiah, and most likely Lamentations. It is believed that Ezra is the likely author of 1 & 2 Chronicles, Ezra, and Nehemiah. Esther was possibly written by Mordecai. Finally, the Psalms have various authors, including, David, Asaph, the sons of Korah, Solomon, and others.
The New Testament was written by eyewitnesses of Jesus Christ's life and/or resurrection. The two exceptions are Luke and Mark, who received direct testimonies from Paul and Peter, respectively. The Gospels are named for the authors who wrote them (Matthew, Mark, Luke, and John). Luke also wrote the book of Acts and John also wrote 1, 2, & 3 John and Revelation. Paul is the author of many New Testament books including, Romans, 1 & 2 Corinthians, Galatians, Ephesians, Philippians, Colossians, 1 & 2 Thessalonians, 1 & 2 Timothy, Titus, and Philemon. James and Jude, the half-brothers of Jesus, wrote the books of James and Jude and the apostle Peter wrote 1 & 2 Peter. The only book of the New Testament with an unknown author is the book of Hebrews.
There are different types of bible journals.
Scripture Journal: This is where you write out a verse or passage to help you memorize it. You may write the same verse each day until you have it memorized, or you may write part of the verse or passage one day and add to it each day until you are able to write the entire thing.
Bible Study Journal: In this type of journal, you write out your thoughts and questions about a specific verse or passage. The purpose of this type of bible journal is to process what you have read and internalize scripture.
Prayer Journal: God tells us if we pray according to His will, He will do what we ask Him. One way to be sure you are praying according to God's will is to pray through scripture. By keeping a prayer journal, you can reflect on God's Word and look back to see how God answered your prayers.
Truth Journal:

Truth journaling in essence is this: 1) write out your thoughts, the good, bad, and the ugly; 2) go back and number your thoughts; and 3) using scripture, write the truth for each lie (thought). This process gives you all the benefits of journaling by letting you get things off your chest but also points you back to the Bible so you can rejoice in the truth found in the Word of God.
You can find out more about bible journaling here Benefits to Keeping a Bible Journal.
There is often a misconception that meditation is not part of the Christian faith. However, in basic terms, meditation is the practice of training, disciplining, or transforming the mind. Romans 12:2 says, "Do not be conformed to this world, but be transformed by the renewal of your mind, that by testing you may discern what is the will of God, what is good and acceptable and perfect." God wants us to transform our minds so that they would not be focused on the things of this world but would be focused on His Word. We can do this by meditating on scripture, in prayer, and by spending quiet time with God. Philippians 4:8 tells us where we should focus our minds – on "whatever is true, noble, right, pure, lovely, admirable, excellent or praiseworthy."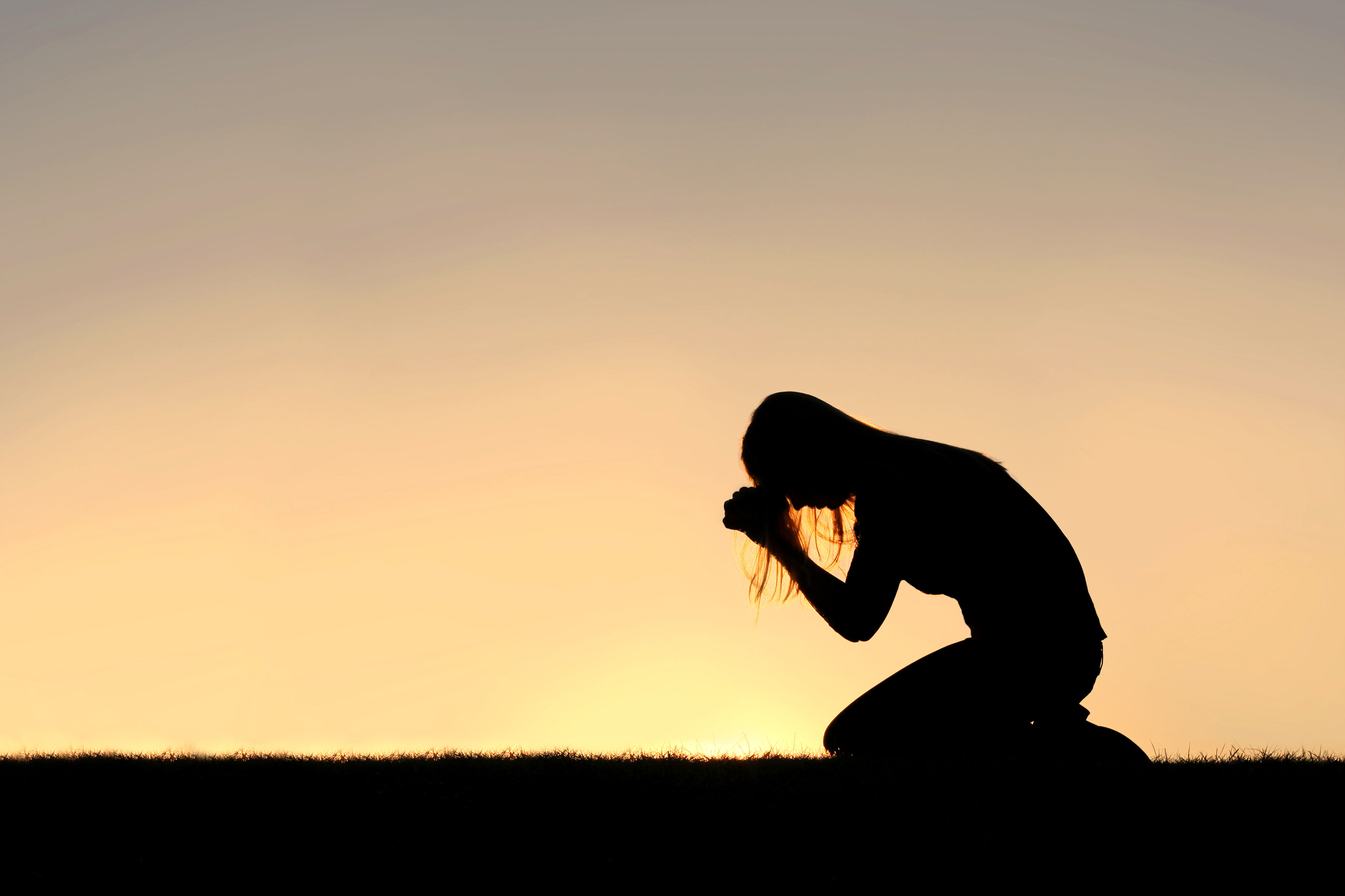 Prayer is simply talking to God. It should be a natural part of our lives and is a vital part of our relationship with Christ. We talk to God because we were created to have a relationship with Him. Our relationship with God is actually a lot like our relationships with our friends or family. We wouldn't only talk to our friends and never expect them to talk to us or only talk to them when we need something. Prayer is the same way; it isn't just about us asking God for something. There are many different types of prayers – we can pray prayers of adoration, thanksgiving, lament, petition, confession, guidance, and intercession. Prayer shouldn't be a performance (Luke 18:9-14) and one look at the Psalms shows us that God wants us to be real with Him, no matter how sinful, fearful, or broken we feel. If you are new to praying, the Lord's prayer in Matthew 6:9-13 is a good outline to remind you of things you should pray for. The best part of prayer is that God hears our prayers and always answers us. Although He may answer "no" or "not yet" to our requests, we can be confident that He answers our prayers with the big picture in view and in a way that is best for us and most glorifying to Him.
The church can refer to the global church, the local church, or the physical meeting place for Christians. While we say we "go to church", the church building is just that, a building. The church is really the body of Christ, or the Christians who make up a local or global congregation. The church exists to equip Christians through preaching, teaching, reproof, and encouragement to live Christlike lives that glorify God. As church members, we all have a part to play (1 Corinthians 12), and scripture even goes so far to say that our religion is worthless if all we do is show up to a building on Sunday but refuse to love and serve those around us (James 1:26-27). The church is not a social club, a community charity, or a place we drop in when we want to feel better about ourselves. As Christians, we are the body of Christ, the hands and feet of Jesus, and it is our mission to reflect Christ in all that we do – within the walls of the church building and outside of them.
15. What is the Catholic Church?
The Catholic Church is made up of a body of people who submit to the authority of the "invisible head", Jesus Christ, and the "visible head", the Pope. Some of the main characteristics of the Catholic church that distinguishes them from other Christians are the following:
The magisterium, or the group of official teachers and theologians
The belief that tradition is equal to scripture in authority
The belief that justification is a process that is based on good works
The belief that the Lord's Supper elements literally become the body and blood of Christ
The belief that sin must be confessed to a priest, and the priest can forgive or withhold forgiveness
The practice of praying through the Saints and Virgin Mary, and the emphasis of Mary as the mother of Christ's body, the church
The word Christian literally means Christ-like. Christians are followers of Jesus Christ who strive to be like Him in their love and service to others. Although Christians are supposed to be Christlike, they are by no means perfect like Christ was perfect. Christians are still sinners, but they have been saved by God's grace and make a commitment to repent or turn away from their sin, turn towards God, and ask for forgiveness from God and from others when they mess up. John 13:35 says the mark of a Christian is love – "By this all people will know that you are my disciples, if you have love for one another."
An evangelist is a person who shares the Gospel with others (Matthew 28:19-20). We may be tempted to think that evangelism is only a job for pastors or missionaries, but we are all called to spread the Good News of Jesus Christ. Romans 10:14 and 17 says, "How then will they call on Him in whom they have not believed? And how are they to believe in Him of whom they have never heard? And how are they to hear without someone preaching? … So faith comes from hearing, and hearing through the word of Christ." People believe and trust in Jesus for their salvation by hearing about His sacrifice, so it is our responsibility as Christians to give others that opportunity by speaking this truth (Mark 16:15), living Christlike lives, and being prepared to explain why we try to imitate Christ (1 Peter 3:15).
18. What is the meaning of life?
So many of us exhaust ourselves searching for the "meaning of life". We wonder what the purpose for our existence is, I mean, it must be more than just to live and die, right? If we try to explain life outside of a Christian context, we will turn up empty-handed each time because no amount of power, money, or fame can fill the void in our soul. Everything God does is good, right, perfect, and holy. So, when God created us in His image (Genesis 1:26-27), He didn't make a mistake, He created humans to reflect His own character. Isaiah 43:7 says, "everyone who is called by my name, whom I created for my glory, whom I formed and made." We were created for God's glory. The way we bring glory to God's name is by recognizing Him and finding our satisfaction in Christ alone (Isaiah 12:2, Philippians 4:4), and then sharing Him with others so that His name would be made known (Matthew 28:18-20).
The Big Bang is a physics theory that basically says all the matter that previously or currently exists in our universe was compacted into one tiny ball with extreme heat and as that heat expanded, the ball exploded, creating the universe and all that is within it.
The Big Bang Theory is not consistent with the Bible, which says God created all things (Romans 4:17, Hebrews 11:3) and that He creates by speaking. In Genesis 1, there are nine instances of God creating in this fashion. He says, "Let there be…" and then there is.
Evolution is the process of an organism's characteristics changing over time and generations. All organisms evolve over time as certain characteristics are passed on from one generation to another, and other characteristics are not. However, the theory of evolution, which suggests that all species are related and simply changed over time is inconsistent with God's Word. Genesis 1 outlines the creation of living organisms. Verses 11-12 tell us that God created vegetation and various kinds of plants, then in verses 20-25 we see God created sea creatures, birds, and then living creatures on land. The phrase that is repeated throughout these verses is "according to its kind", meaning God created a variety of plants and animals, not just one organism that evolved into every species we know today. Furthermore, verse 27 says "So God created man in his own image, in the image of God he created him: male and female he created them." No other creature was created in the image of God, we are unique in that we resemble our creator. To say we evolved from another species is to deny that we were created in the image of God.
The Book of John uses the word "truth" 25 times. John 17:17 says, "Sanctify them in the truth; your Word is truth." The Word of God is truth. Jesus is the Word in flesh (John 1:14) and in John 14:6, He says, "I am the way, and the truth, and the life. No one comes to the Father except through me." If we want to know what truth is, we must be familiar with the Word – not just the words written in red in our bibles, but everything God tells us through Jesus, through scripture, through prayer and meditation, and through His creation.
Love is a difficult word to describe because we use it in so many different contexts. I love coffee, my husband, and God, but not in the same way. In 1 John 4:7-8 we are told that "love is from God" and "God is love". God Himself is the purest definition of love. We can look at who God is and what He has done to understand what love is. God shows us time and time again through His Word that love is unconditional, sacrificial, unending, selfless, and paired with mercy and grace. 1 Corinthians 13:4-8a describes love in this way: "Love is patient and kind; love does not envy or boast; it is not arrogant or rude. It does not insist on its own way; it is not irritable or resentful; it does not rejoice at wrongdoing, but rejoices with the truth. Love bears all things, believes all things, hopes all things, endures all things. Love never ends."
Biblical fear of God has nothing to do with being afraid or scared of God. Rather, fearing God means to have respect or reverence for Him. To be honest, I best learned this concept through a family study that used the International Children's Bible for scripture references. Look at the scripture below in two different translations:
Proverbs 1:7 ESV: The fear of the Lord is the beginning of knowledge; fools despise wisdom and instruction.
Proverbs 1:7 ICB: Knowledge begins with respect for the Lord. But foolish people hate wisdom and discipline.
Deuteronomy 10:12 ESV: And now, Israel, what does the Lord your God require of you but to fear the Lord your God, to walk in all his ways, to love him, to serve the Lord your God with all your heart and with all your soul,
Deuteronomy 10:12 ICB: Now, Israel, this is what the Lord wants you to do. Respect the Lord your God. Do what he has told you to do. Love him. Serve the Lord your God with your whole being.
When we replace the word fear with respect, we clearly see that God doesn't want us to be afraid of Him, but He wants us to give Him the respect and honor He deserves as our good and perfect Father.
Heaven is the dwelling place of God (Psalm 103:19, Hebrews 9:24, 1 Peter 1:12).
It is where those saved by the grace of God through faith in Jesus Christ live in perfect communion with God once they pass away from this life (Philippians 3:20). We can be sure that if we trust in Jesus for our salvation, that He has prepared a place for us in Heaven so we can be with Him forever (John 14:2-3). Revelation 21 tells us that in Heaven, all things are new and there is no more tears or pain or sorrow. The best part is Heaven is eternal (2 Corinthians 5:1), once we receive our heavenly home, we cannot lose it. We will spend eternity in perfect peace and love, worshipping our God.
Hell is essentially the opposite of Heaven. For those who deny Jesus as the Son of God and as their Savior, they will spend eternity in Hell. Instead of living in perfect peace, love, and communion with God, those in Hell will spend eternity under God's judgement and wrath (Revelation 14:10-11). Matthew 13:41-42 says, "The Son of Man will send his angels, and they will gather out of his kingdom all causes of sin and all law-breakers, and throw them into the fiery furnace. In that place there will be weeping and gnashing of teeth."
James 4:17 says, "So whoever knows the right thing to do and fails to do it, for him it is sin." Sin is any wrong against God. Sin affects every aspect of our lives and causes corruption at every level. It leads to fear, shame, and guilt. Sin causes a separation between us and God because our holy, perfect, and righteous God cannot be in the presence of sin. Romans 3:23 tells us that every single person has sinned and falls short of the glory of God. The penalty for sin is death.
*Please note that temptation is not the same as sin. We can be tempted to do what is wrong, but choose not to do it, and therefore not sin.
Original sin is the concept that all of mankind is sinful because the first sin of Adam has been imputed on us. When sin entered the world through this first act of rebellion against God, it impacted everyone and everything in creation, which is known as total depravity. Romans 3:23 tells us, "For all have sinned and fall short of the glory of God." There isn't a single person who is not impacted by sin, we all sin and we see in Psalm 58:3 that we are born into this world as corrupt beings. The good news is, just like sin entered the world through one man, grace and justification also entered the world through on man, Jesus Christ (Romans 5:12-21).
God provides us with a list of some of the things He says is evil in Mark 7:20-23, "And he said, "What comes out of a person is what defiles him. For from within, out of the heart of man, come evil thoughts, sexual immorality, theft, murder, adultery, coveting, wickedness, deceit, sensuality, envy, slander, pride, foolishness. All these evil things from within, and they defile a person." The ways we fight evil is by accepting the gift of salvation from Christ (James 1:21), seeking peace (Psalm 34:14), and seeking to do good to one another (1 Thessalonians 5:15).
Romans 3:23-24 says, "All have sinned and fall short of the glory of God, being justified as a gift by His grace through the redemption which is in Christ Jesus." Salvation is a gift of grace from God. It is not earned or deserved but is offered freely by God as a means to call us back to Himself. We receive this saving grace through faith alone (Ephesians 2:8-9). Faith is trust in Christ and the work He did on our behalf. Faith results in the Christlike actions of conviction, confession, and repentance which are evidence of our salvation.
Crucifixion is a type of death sentence where the convicted person's hands and feet were nailed or tied to a wooden post that was raised up and then they were left to hang on the post until they died. It was an excruciating and humiliating death because it was often a long, drawn-out, public death. Jesus's crucifixion was especially humiliating because He was mocked, spat on, and beaten (Matthew 27:29-31, Luke 22:63).
As Christians, we are called to a metaphorical crucifixion. In Matthew 16:24, Jesus says, "If anyone would come after me, let him deny himself and take up his cross and follow me." Furthermore, in Galatians 2:20, Paul says, "I have been crucified with Christ. It is no longer I who live, but Christ who lives in me. And the life I now live in the flesh I live by faith in the Son of God, who loved me and gave himself for me." For us to take up our cross and to be crucified with Christ requires us to live a life that sacrificially follows Christ. These verses tell us that following Christ does not guarantee an easy life, rather it requires sacrifice, humility, devotion, and faith in God's plan and purpose.
Hebrews 11:1 says that "faith is the assurance of things hoped for, the conviction of things not seen." Later in verse 6, it says it is impossible to please God without faith because in order to have a relationship with God, we must believe He exists. Faith requires trust. Throughout the New Testament we see many examples of Jesus healing people and telling them their faith saved them or made them well (Luke 5:20, 7:50, 8:48, 17:19, 18:42). These people had no idea if Jesus would heal them, but they had faith that he could. They trusted in His ability and power to save them from their sin and we can have the same faith in Christ today.
The Bible is the source of truth about God, His character, His creation, and our relationship with Him. If you are struggling with or are confused about any of the questions above, or any other questions you may have, continue to search God's Word for answers. You can also talk to a Christian coach or licensed counselor on JournalOwl who can help you with the questions you have. Another great way to work through these questions is by journaling about them. Journal scripture that helps answer the questions, how the answers make you feel, and any questions you still have. You can find a 21-Day Journey that goes along with this article here. You will have the option to share your journal with a JournalOwl coach or therapist if you choose. Happy journaling!