In November of 2020, researchers from Northern Michigan University published a study centered on the impact of COVID-19 on education and the response from a rural midwestern university. This study aimed to determine what instructors thought and felt when their classes were switched to online/distance delivery due to the COVID-19 pandemic. The researchers devised survey questions further to investigate these notions during a moment of turmoil, building on this group's earlier research, which focused on the linkages between caring and rigor in the online teaching/learning environment.
Faculty at a mid-sized, rural Midwestern institution were alerted by email on Wednesday, March 11, 2020, at 6:34 p.m. that face-to-face sessions scheduled for Thursday, March 12, and Friday, March 13 would be canceled; all classes will resume through distance delivery on Monday. A cross-disciplinary group of online scholar-practitioners invited academics to express their initial impressions via a survey less than twenty-four hours after the directive was issued. Faculty perceptions were gathered through an online survey methodology using Google Forms by the research team.
Eighty-three faculty members answered, with 65 percent being tenured, full-time professors. With 34 percent of Full Professors, 18 percent of Associate Professors, 22 percent of Assistant Professors, and 26 percent of Instructors, the participants were evenly spread across the ranks. Sixty-eight percent of those polled had never taught online before. "At this time, which of the following photos (from the movie Inside Out, Joy, Fear, Anger, Disgust, Surprise, and Sadness, or the option to indicate Other) best communicates how you feel about relocating your face-to-face coursework online?" participants were asked. Surprise, joy, and grief were the top three responses.
Faculty were requested to write down ten words to summarize their experience as part of the survey. The term challenge was mentioned 15 times among the most frequently used words, while concern was used 14 times. Anxious was mentioned ten times, and the opposite phrases stressful and relieved were also mentioned eight times. Seven times, the feelings of being overwhelmed and hopeful were reported. This was at the time of the start of the pandemic.
All in all, the faculty realized that, despite the difficulties they faced, they had the resources to overcome them. This would be accomplished while attempting to retain the intellectual rigor of their courses and demonstrating concern for their students, who were also through a significant change in their college experience.
What is the future of learning?
While some believe that the unknown and rapid transition to online learning – with no training, insufficient bandwidth, and little preparation – will result in a poor user experience that will hinder long-term growth, others believe that a new hybrid model of education will emerge with significant advantages. "I believe that the integration of information technology in education will speed even faster, and that online education will eventually become an intrinsic part of classroom instruction," says Wang Tao, Vice President of Tencent Cloud and Vice President of Tencent Education.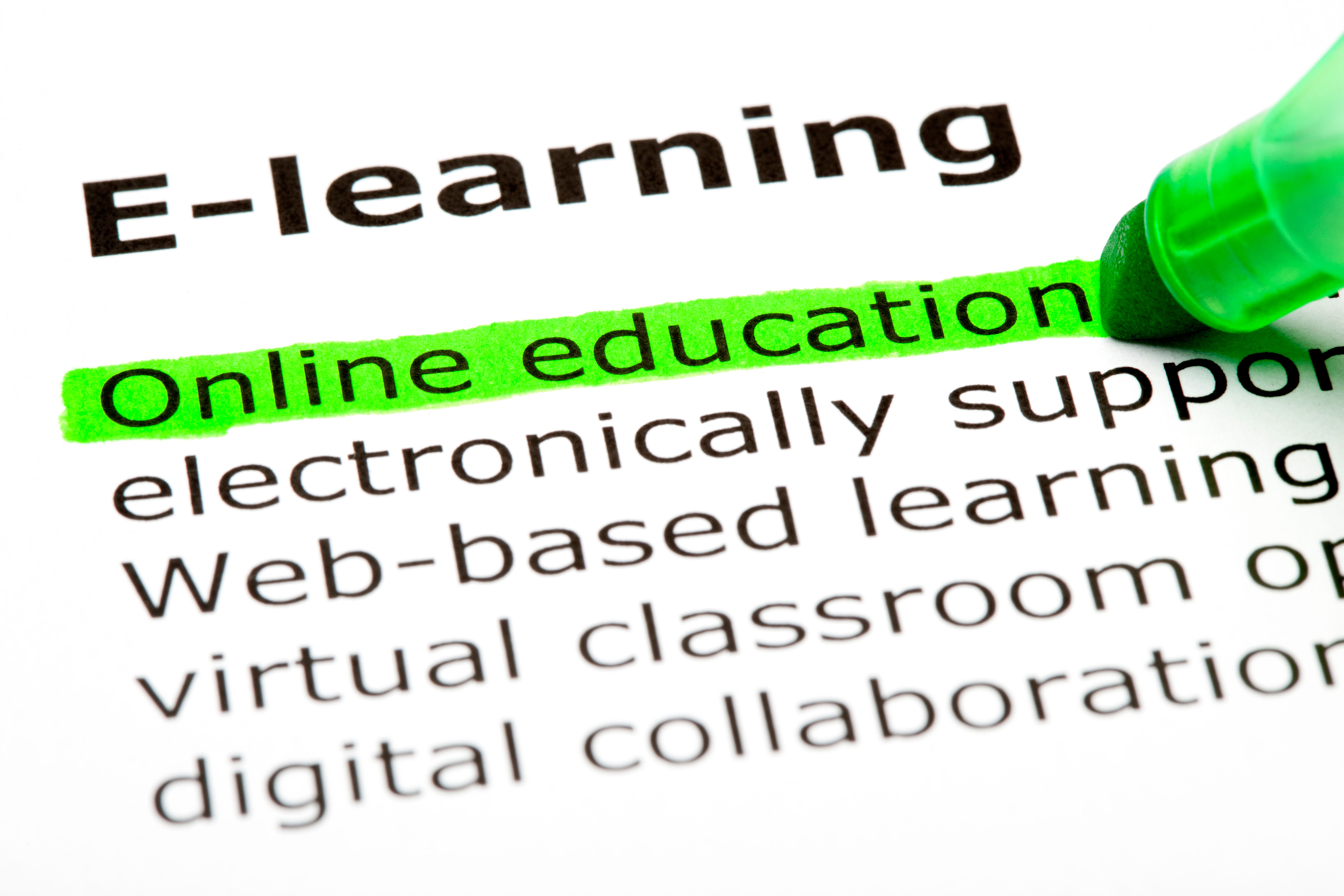 "It has transformed the teaching style," says Dr. Amjad, a professor at the University of Jordan who uses Lark to teach his pupils. It allows me to communicate with my students more efficiently and effectively, especially during this pandemic, through chat groups, video meetings, voting, and document sharing. On Lark, my kids also find it easier to communicate. Even after the coronavirus, I'm sticking with Lark because I believe conventional offline learning and e-learning can coexist."
The entire world is shifting towards a new model of learning and educating. Online learning has proven to be quite effective, less time-consuming, and easier for students. One significant result of trial-and-error techniques used for online learning has been the introduction of recorded lectures as a part of the syllabus.
This article poses to encourage educators and teachers alike to start using video lectures in conjunction with traditional teaching methods for their students. It will aid teachers and students through ease of access, repeatability in the lecture, and cover anything they might have missed during the lecture. All across the US, even pastors have started recording Sunday services for their congregation as a response to increasing church attendance.
How Recorded Lectures Enhance Student Learning
Professors can use recorded lectures to help students learn more effectively. Making lecture recordings available for on-demand viewing is especially useful when the material is complicated and may take some time to master. Students can replay certain parts of a lecture as many times as they need to understand a concept or topic thoroughly. Furthermore, students are no longer required to take extensive notes in class, allowing them to concentrate more fully on the Professor's presentation.
Recorded lectures are helpful when a student misses class due to an emergency, illness, or extracurricular commitments. If a student cannot attend an introductory lecture in person on the day of the lecture, they can retrieve the knowledge later when they have more time to dedicate to it. This is a significant improvement over the old analog days when students had to rely on one another's incomplete notes if they missed class. Students benefit from recorded lectures during exam time since they may go back and review things they may not have fully absorbed the first time. This ensures that all students, including those with learning disabilities, health issues, or various learning styles, have the same opportunity to learn.
Professors might spend more class time on interactive learning activities by giving recorded lectures. If the content is delivered more engagingly, students who might ordinarily tune out during a long lecture will remain engaged. Professors who find it challenging to contact students during class because they are distracted by their digital devices may find this helpful. Professors can also experiment with creative approaches for improving the classroom experience, such as the flipped classroom approach or tailored asynchronous learning programs using recorded lectures.
5 Ways To Improve Video Education
At JournalOwl, we take education seriously and thus would like to provide educators and teachers with five ways to include and improve the use of video lectures in their classrooms. When using recorded lectures, as with all classroom technological advancements, it's essential to follow a few best practices to ensure that your students' learning experiences are as relevant as possible. Here are some pointers for using recorded lectures effectively in the classroom with that in mind.
1. Record Like A Professional
For your students, you want your lectures to be of the highest quality, with good audio and video. Reduce background noise. Microphones can readily pick up distinctive sounds, such as footsteps outside your office or a radiator hissing in the winter. If feasible, record your lecture in a soundproofed environment or one that is as silent as possible. To reduce shaking, you should also steady your microphone and camera.
Speak up. Consider investing in a headset with a microphone that rests near your mouth so that your voice comes through in your recorded lecture just as clearly as it would in person. If you don't have a headset, locate your device's microphone and lean toward it for better communication.
Prepare your presentation slides. Prepare your slides before recording your lecture, just as you would for a class, making sure that each slide highlights a few key topics from your presentation. Students will tune out if you read every word of the presentation aloud, so make lectures exciting and active.
Allow yourself time to try new things. Give yourself plenty of time to experiment with different presentation styles for your recordings, especially if you're new to using video conferencing solutions or presenting lectures online. This practice will help you determine which format works best for your needs. Make a test recording and listen to it to see if there are any changes you want to make. With practice, you'll gain confidence and comfort in your approach.
2. Create a Virtual Classroom
Another reason for educators to pursue novel technological solutions in the classroom is that students like the opportunity to learn online and find it to be productive. According to Campus Technology, 85 percent of students felt that online learning is on par with or better than attending classes on campus. Professors can give their students more flexibility in obtaining knowledge by delivering recorded lectures while also addressing a demand expressed by present and potential students. Professors can offer even more relevant opportunities for student learning in the virtual classroom of the future by using recorded lectures in their entire educational toolset.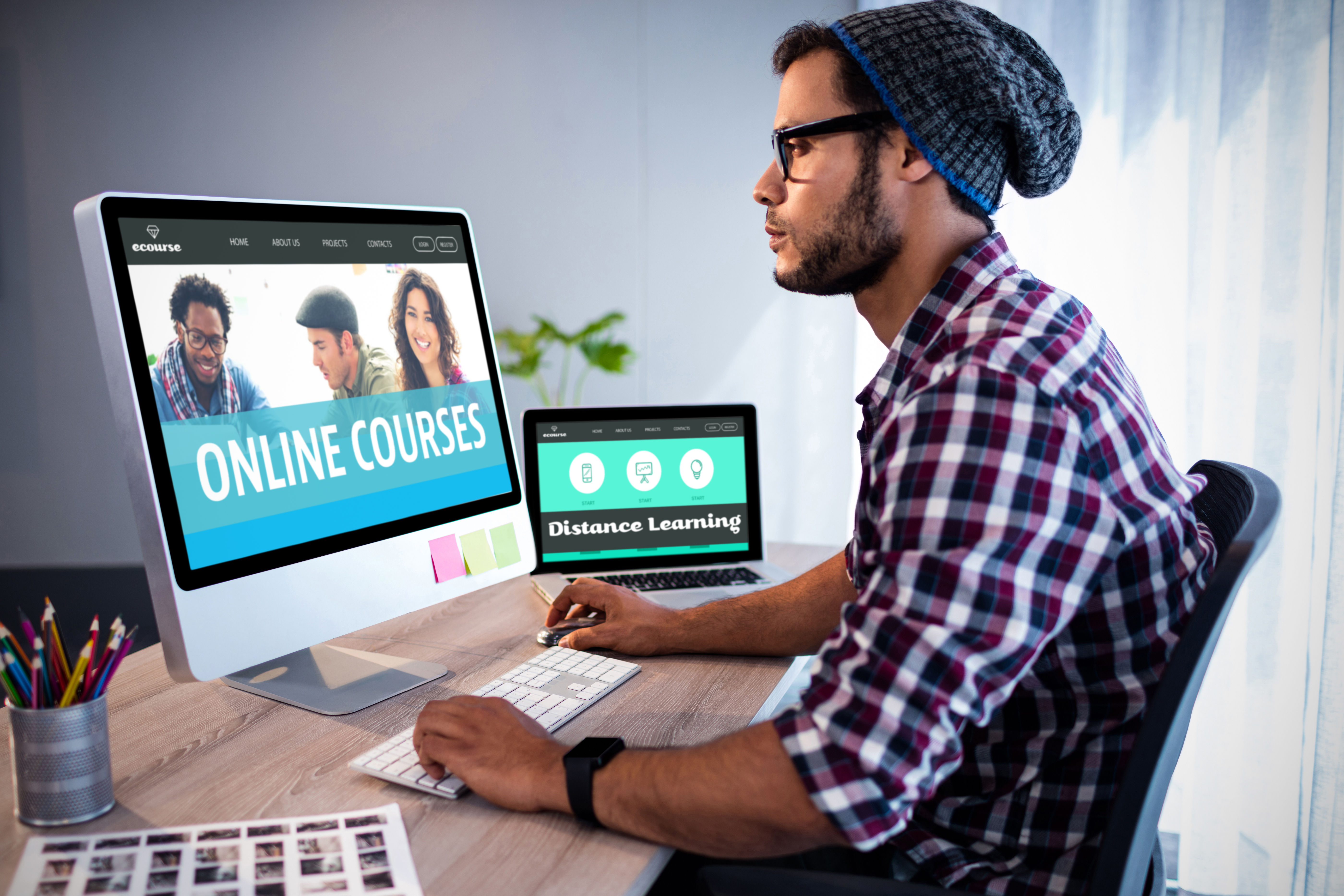 Not every university or college is likely to have a learning management system (LMS) or other classroom technology solution where you can upload your recorded lectures for simple on-demand replay. Also, copyright difficulties may arise if you post your recordings to a public video-sharing channel, so you may need to look for a third option. This is where we come in. Starting next month, JournalOwl is introducing a new service called JournalClips™, where professors can upload their lectures to create a virtual classroom. Students can use JournalClips™ to review the online lectures before the next class meeting and any homework assignments. After each' clip, professors can also sign up for JournalOwl to create their own 'channel' and start publishing their lectures online with thought-provoking questions. Professors can give their students more flexibility in obtaining knowledge by delivering recorded lectures while also addressing a demand expressed by present and potential students.
3. Ask and Upload Questions
Simply asking students to review online recordings of lectures is not enough to teach them something new. When tested, we learn most effectively and have to recount and put the knowledge to good use. This is why uploading lectures isn't efficient. As an educator, you need to give them homework to follow through and ask open-ended questions after finishing their lecture. Studies show that participants engaged significantly and substantially longer with the video-recorded lecture that included embedded questions.
In an introductory psychology class, Lawson and colleagues investigated the impact of guiding questions on students' learning from a movie about social psychology (2006). Students in some sections of the course were given no extra instructions while watching the movie, while students in other sections of the course were given eight guiding questions to think about while watching. Students who answered the guided questions while watching the film performed much better on a subsequent test.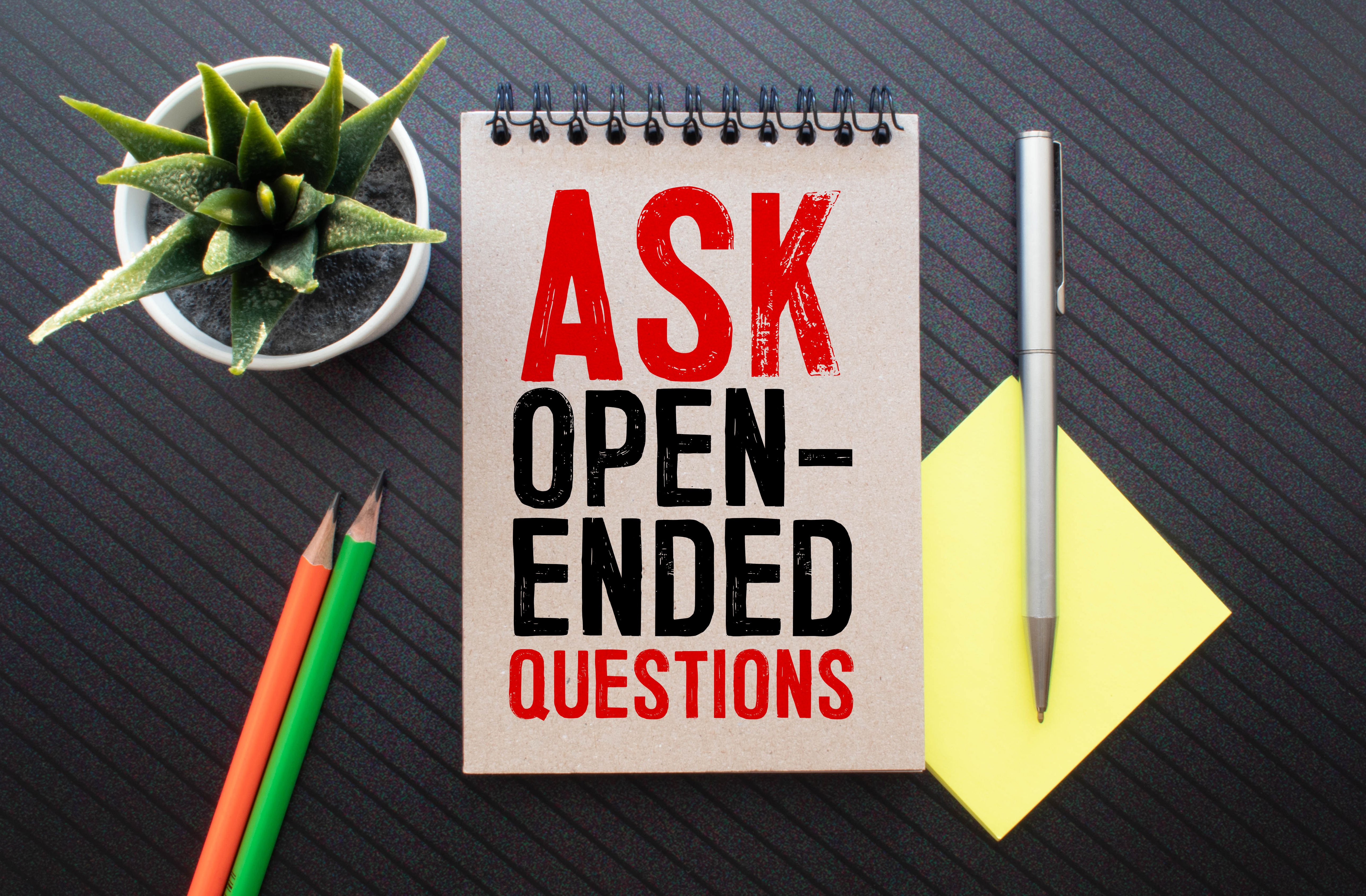 During online classes, asking students questions provides insight into what they understand and where they need help and increases their engagement with the topic. Instead of just listening and writing it down, asking questions can assist your pupils in interacting with the topic. They can work with the content and put it to the test to see if they comprehend it. You can also check whether the pupils have learned the subject as a lecturer. However, there are some methods of questioning that are superior to others.
You might have to wait a while if you ask a question verbally, as in a lecture, and expect the pupils to react vocally. Because students dislike raising their hands or interrupting a lecturer to ask questions, responses to those inquiries are often sparse and delayed in arriving. For small groups, asking questions vocally and anticipating questions through a chat can be very effective by embedding the questions in the lecture.
This is where JournalClips™ comes in handy. Professors can add questions under each clip they upload for students to write down their answers. The Professor can review these answers and interact with the students.
4. Provide Accessibility
The lack of accessibility to universities is a global problem for individuals with disabilities. The absence of access to recorded lectures is just one of the many restrictions disabled students encounter. Not only do students who rely on recorded information require these tools, but students with mental health issues and learning disabilities also require them. Students with disabilities can have an equal chance to hear and process material provided in class by supporting their notetaking needs by using an audio recording device to record lectures. This accommodation, like all others, is allowed on an individual basis to mitigate the student's disability-related classroom effects.
It is critical to utilize language that prioritizes the kid over their disability to create an inclusive classroom where all children are respected. Labeling pupils as disabled can be stigmatizing and create erroneous notions that they are less capable than their peers. In general, the impairment should only be mentioned when relevant to the context. For example, it is preferable to say "The disabled student" rather than "The disabled student" since it emphasizes the student rather than the fact that they have a disability.
One of the most common worries among teachers is if accommodations would alter the essence of the course they are presenting. On the other hand, accommodations are intended to provide all students with equal access to learning in the classroom. For example, providing closed captions can quickly help your deaf and hard-of-hearing students listen to the lecture. This becomes easier by using our services.
Pupils with visual difficulties may struggle to observe non-verbalized movements. At the same time, those with photosensitive epilepsy may have seizures triggered by flashing lights or images, and students with hearing loss may be unable to hear the accompanying audio. Closed captioning, electronic transcripts, detailing on-screen action, allowing students to check out the video on their own, and outlining the function the video plays in the day's lesson all help students with disabilities access the material and participate fully in its class. It also allows other students to interact with the content in as many different ways.
5. Personalize The Videos
Make your writing conversational. The use of conversational rather than formal language during multimedia instruction, dubbed the personalization principle by Richard Meyer, has been shown to have a significant impact on students' learning, possibly because a conversational style encourages students to develop a sense of social partnership with the narrator, which leads to greater engagement and effort (Meyer, 2008).
Speak swiftly and enthusiastically. Guo and colleagues found that student engagement with MOOC videos depended on the narrator's speaking rate, with student engagement increasing as the speaking rate increased (2014). Although it may be tempting for video narrators to speak slowly to guarantee that students understand key concepts, integrating in-video questions, "chapters," and speed control can give students control over this feature—and boosting narrator speed appears to increase student attention.
Ascertain if the material is appropriate for the pupils in this class. One of the advantages of generating training videos for instructors is the possibility to reuse them for subsequent classes and semesters. When repurposing videos, it's critical to provide text outside of the video to contextualize them for the class in which they're being utilized. Furthermore, they must be designed for the environment they will be used.