The days of being a therapist have changed for good. Using technology and telehealth is considered the norm in the therapy office, and clients expect to have them as options. In an increasingly digital world, many therapists are considering using social media for a variety of reasons. And if you aren't thinking of using social media, you likely have a colleague or friend who is encouraging you to use it.
Twenty years ago, you would have found your therapist from your doctor's office or their website. Those days are long over as it is common to lurk on your potential therapist ahead of time through their online presence and social media pages. Knowing that clients are now finding their therapists online means that having an online presence as a therapist is even more important. If you want to attract more clients, establish a professional network, and build your brand as a therapist, you should be focusing on your social media.
In this article, you'll learn more about the benefits of having social media as a therapist, the different types of social media that are available to use as a therapist, the ethics of being a social media therapist, and how to get started with building your brand and finding more clients. Before we jump into exactly how to get started with building your brand on social media, let's start with why it is important to build your brand.
Why Brand Recognition Matters
Building a brand as a therapist is just as important as having a niche as a therapist. In fact, it's very similar. If you've been a therapist for a while, you've likely developed an interest in seeing certain clients (e.g., families, couples, teens) with different issues (e.g., self-esteem, anxiety, depression). Many therapists develop a niche because not only do they enjoy working with a particular set of clients, but they also have realized that specializing is highly marketable. If you see a therapist who "specializes" in every type of client, you're going to wonder how they can actually help all of these clients. They can't, and so you probably lose trust in their ability to help clients.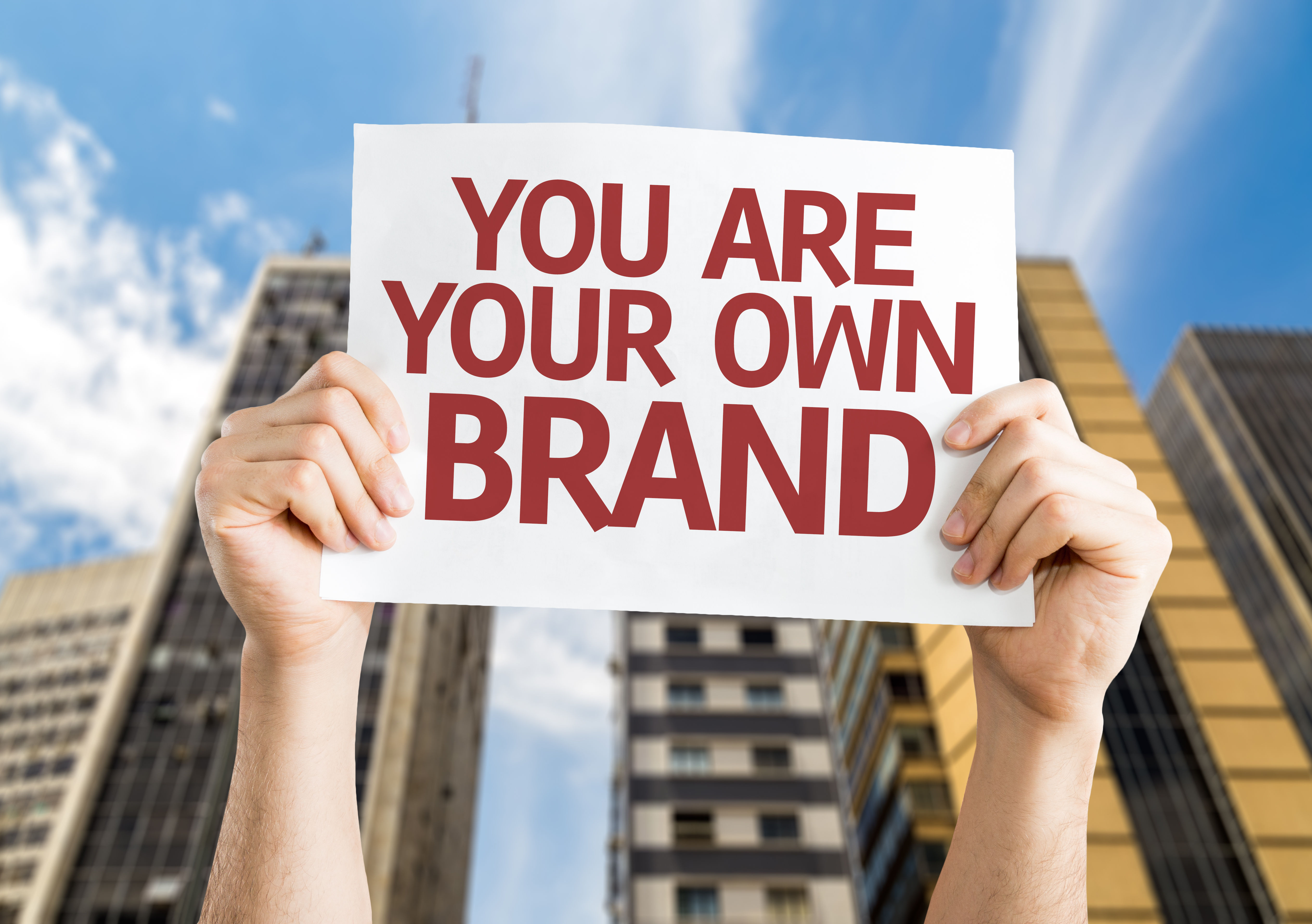 You are a therapist and your services aren't meant for everyone. If they were meant for everyone, you would have millions of clients calling you who aren't good fits...or worse, no clients calling you because they can't tell if they are a good fit. Building a brand as a therapist means specifying your niche, style, and approach. You want your personality to come through so that you can attract the right types of clients to your practice and your business as a therapist or coach.
Building a brand is not only important to bringing in more clients to your business, but it also helps you grow your professional network. Other therapists and coaches are also on social media building their brands. When you need someone you can refer to, you already have a professional network that is built in. Additionally, they may not have any openings but will think of you when they have a good client that would fit into your practice.
Building a brand as a therapist and coach has become increasingly important in the online world. It lets people know who you are and what you do. It's one of the top ways that clients are now finding their therapists and coaches, and it's also one of the most common ways to build a professional network in the age of online marketing and communication.
Brand Yourself with a JournalOwl Coaching Profile!
Why Use Social Media
Social media is one avenue where you can build your brand as a therapist. That's not to say that it is the only way that you can build your brand and online presence. It's important to know the limits of social media along with its benefits. As a therapist, it's common to use therapist directories such as PsychologyToday as a way for clients to find you. These are a great option to have clients find you based on looking for your specialty, insurance, etc. However, we know that people spend much more time on their social media than they do on websites looking for a therapist. The more that you are able to diversify your marketing as a therapist, the easier it is to attract new leads to your program or private practice who are good fits for you.
Social Media Types
Building a brand online takes a lot of work initially. One of the first steps is to understand how social media works and the various platforms that are available. While there are some social media network sites that have been around for a long time, there are new ones constantly popping up. Based upon your niche that you decide, you will want to carefully choose which social media platforms you expand into. The purpose of this section is to describe the currently available social media network sites and how they might be relevant to you as a therapist or coach.
Facebook
Facebook is one of the earliest social media sites that is still around. As a business owner, there are multiple ways that Facebook can be utilized to grow your business. Business pages are available through Facebook and are a way for you to promote your business, business website, and share posts in a professional forum. On your business page, you can also invite people to leave you reviews about your services which can attract more people into your business. Aside from a Facebook business page, many coaches will also create Facebook groups as a way to foster a community. For example, I have created a Facebook group for my non-clinical parent coaching business where I will share resources with parents who are a part of my group coaching program.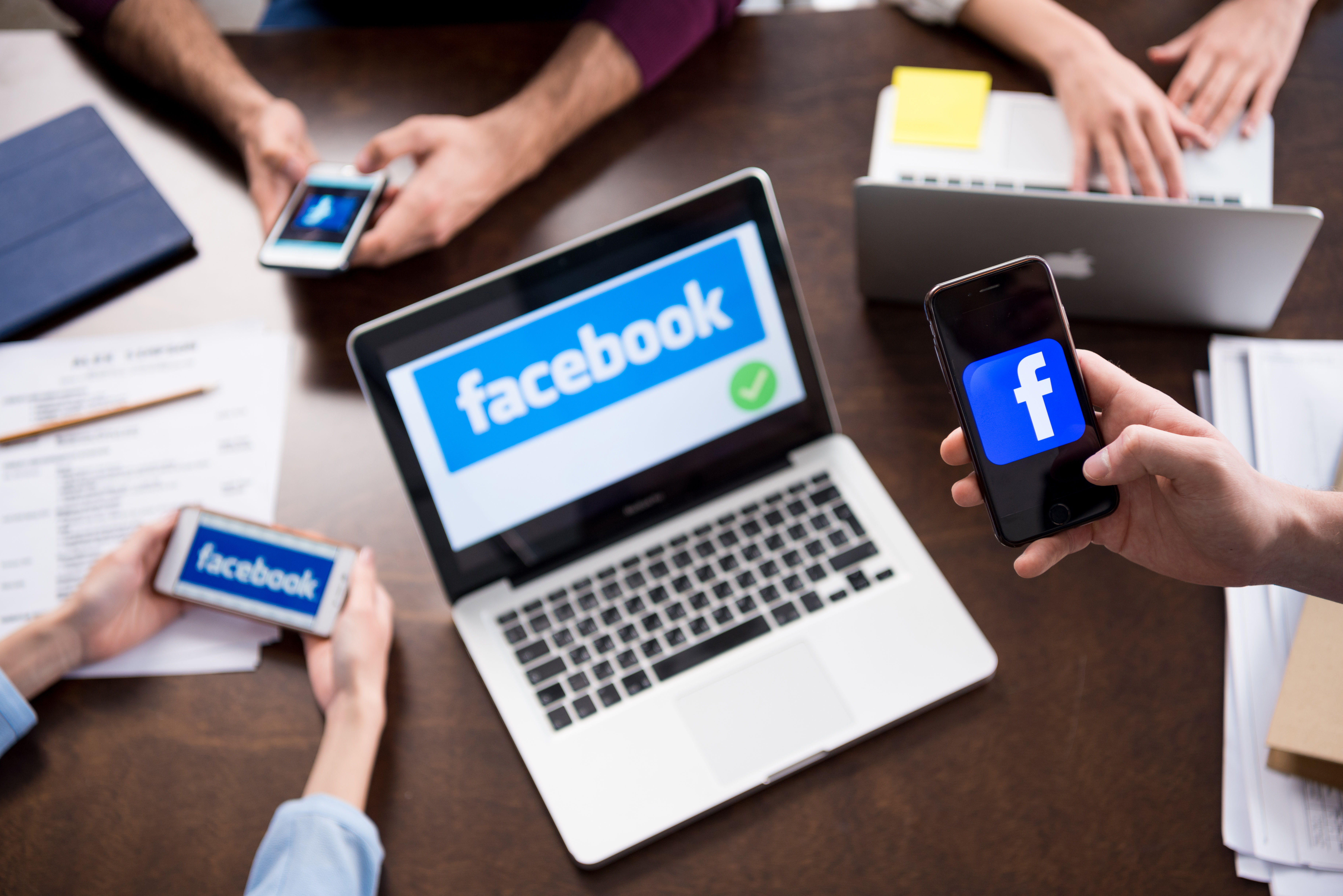 Facebook is an ideal platform to reach a millennial and older audience. One of the other benefits of using Facebook is that it is integrated with Facebook ads, which is a highly effective way to market your business once it grows. Although Facebook does have these benefits, at the same time, it is much less popular than it used to be as a social media site. You might have less interest from potential clients if you have a younger demographic of clients (e.g., young professionals). However, one of the benefits of Facebook is the use of Facebook ads as a way to grow your business.
The downside of Facebook is that it does have limited features and usability compared to Instagram and TikTok. You are not as easily able to post video content on these pages. When you use a business page, it is also much more professional than other types of social media sites. Although Facebook does have these downsides, it is still a good option to have alongside other sites to increase your branding.
Instagram
After Facebook, Instagram was probably the second most common type of social media page to be used and continues to grow. Although Instagram has faced some competition with other sites (e.g., TikTok) it is still one of the most popular social media channels. Instagram is an excellent way to grow your social media presence as a therapist. Out of all the social media networking sites, Instagram is probably the most popular way for therapists to market themselves.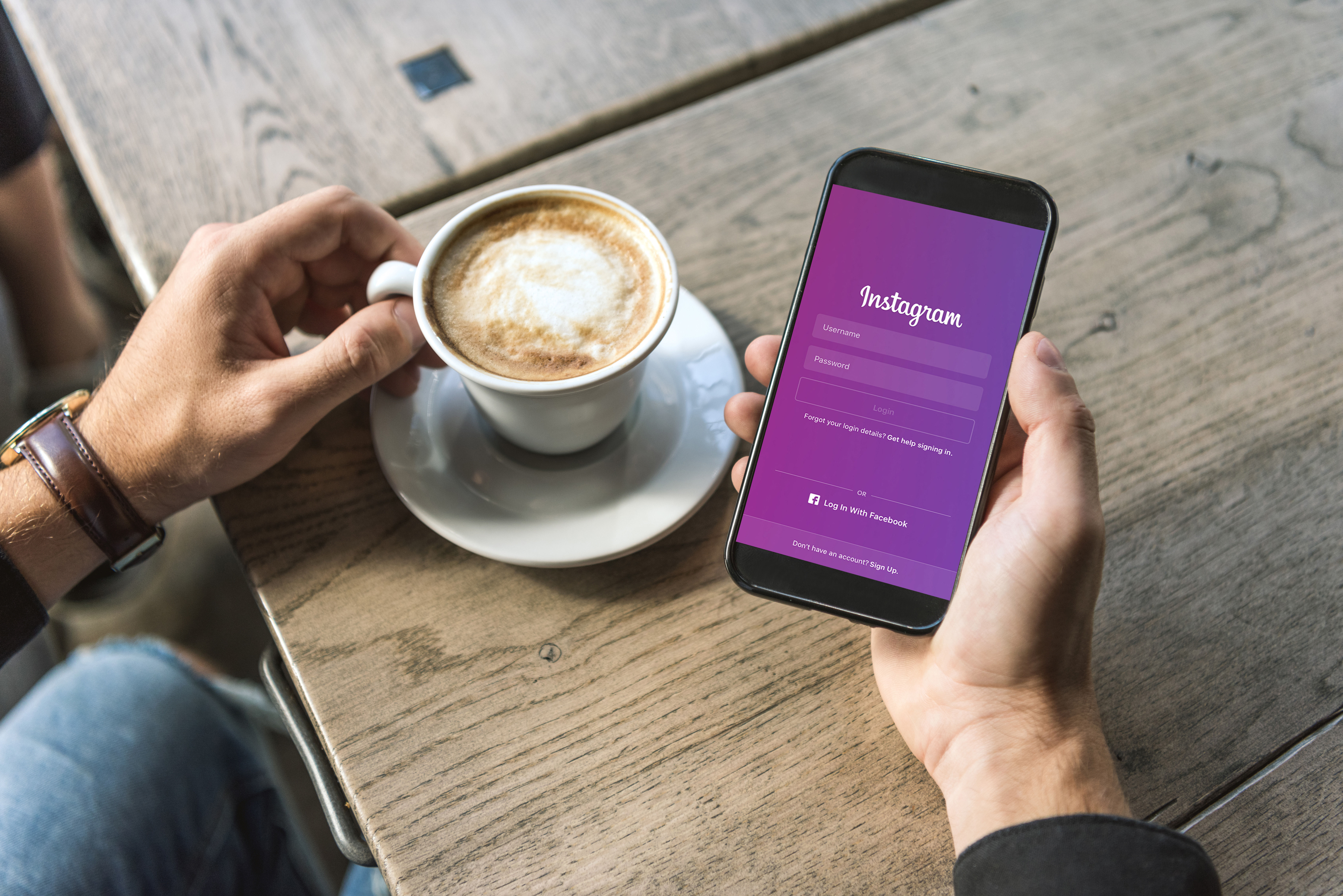 Instagram has a lot of benefits as a social media site where you can build your online presence. It is ideal for a variety of audiences and niches as the use of Instagram is widespread across countries and various ages. One of Instagram's main benefits is the variety of content that you can create as a therapist given that Instagram supports graphic posts, short- and long-form videos, as well as live content. This combination of types of posts means that you can develop and create a variety of different posts depending on your comfort level.
Instagram's draw for therapists is understandable with why it is one of the most positive and beneficial places for therapists or coaches to develop their presence online. However, Instagram has been waning in popularity with the introduction of TikTok over the past year. Additionally, Instagram requires frequent posting in order for you to gain popularity as a therapist on Instagram. It can take some more time to develop yourself as a therapist on Instagram than other social media sites.
TikTok
One of the newest and most popular social media platforms, TikTok has given Instagram a run for its money. TikTok gained popularity during the COVID-19 pandemic in 2020 when many people were stuck at home and were spending much more time on their phones than anywhere else. TikTok is a social media platform that allows users to create short-form video content quickly and share it on the platform. TikTok is also known as being a fun and silly platform with users often doing dances or lipsyncing to different types of audio. It's also known for having a younger audience, primarily of Gen Z and young adults; however, this is no longer true as the reach of TikTok has far expanded from its initial days.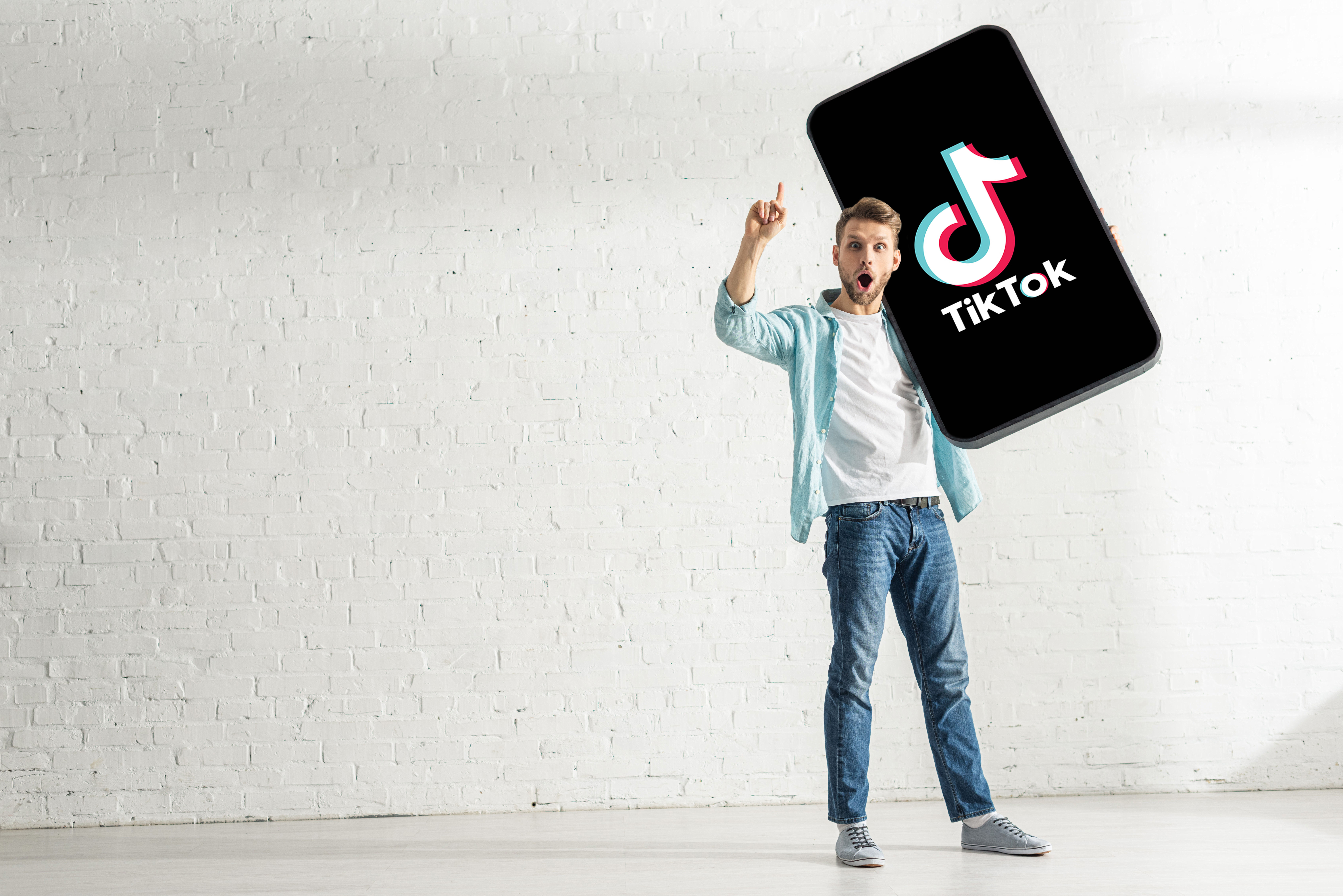 TikTok's primary draw for therapists and coaches is that it is still considered a new platform, so it is possible to more easily go viral on this platform than others. This means that it is possible for your brand and presence as a therapist and coach to reach more people more quickly. When more people are aware of who you are, then they are better able to reach you for your services. There are also a growing number of therapists, clinicians, coaches, and psychiatrists on TikTok, making it a viable option for building a professional network.
There are several downsides to TikTok that should be considered. One of the primary downsides is that it is only a video platform, meaning that therapists and coaches who feel uncomfortable with showing themselves on these social media sites may have trouble with growing their presence. It is also difficult to get the hang of using TikTok's video editing software at first, but once you are used to it, it becomes quite natural and easy to make these types of videos. Another difficulty with TikTok is that if your primary niche is an older generation, it may not appeal to your ideal clients. In other words, if your ideal client is older in age, they may not be present on TikTok and you may not be attracting them because of that.
LinkedIn
A professional networking site, Linkedin is popular amongst young professionals as a way to let employers know that you are searching for a job. Linkedin is a site where you are able to "connect" with other professionals, post your current job status, and share information about your profession. Although it was initially developed as a way to form professional connections, it can also be beneficial to therapists and coaches who are looking to build their professional networks or find new clients.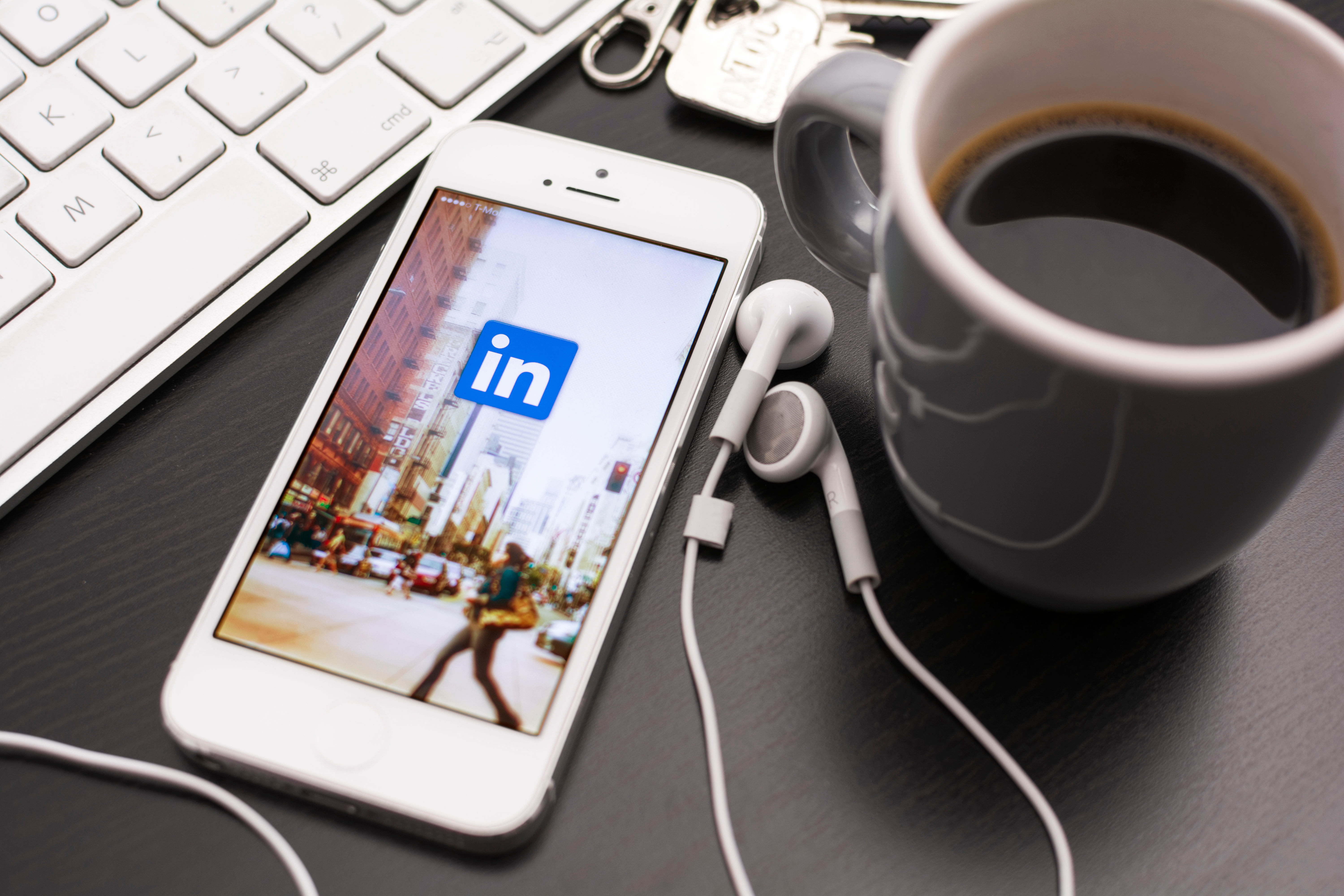 Linkedin is built for professional networking, and it is a great way for therapists and coaches to connect with like-minded professionals who are in the same business. Building up your professional network this way can be extremely helpful to find others who you can collaborate with, share resources with, and refer clients to and from. Additionally, if your ideal client is a professional who commonly uses Linkedin, they are going to be spending more time on that site and then may find you that way. Having a professional Linkedin page also helps to build your reputation as a therapist and make you look even more established.
Linkedin is great for professional networking and attracting professional clients, but it is very different from the other sites previously mentioned. If you are looking to connect with clients who are not using Linkedin professionally, then you may not be targeting your ideal audience through this platform. Additionally, Linkedin is much more professional than other sites which makes it harder to be genuine and post content that is not professional, unlike other sites.
Search for potential clients on JournalOwl's worldwide network!
Other Social Media Sites
The above list of social media sites is not exhaustive and there are new ones that are constantly popping up. However, the sites listed above are some of the most popular currently. It is worth staying up-to-date with what social media network sites are available and how therapists are using them to market themselves. Additionally, while there may be one or two sites that seem to be a better fit for the types of clients that you currently have, it is also important to note that you should diversify your online presence through posting on multiple sites. Diversifying your presence on social media serves multiple purposes. First, when you are present on multiple sites then you begin to develop a greater online presence where others will easily recognize you. Additionally, when you are on multiple sites, it helps because if you lose access to one of the sites, either because it ceases to exist or technical difficulties, you will still receive access to your following and marketing.
Ethical Social Media Use
Now that you know more about the types of social media networking sites that are available to you as a coach or therapist, it's necessary to consider the ethical implications of using social media. While it is always important to follow the laws of your state and ethical guidelines of your profession, this section serves as a guide for things to consider when you are faced with them as a therapist or coach on social media.
Confidentiality
Confidentiality is one of the most important things to consider when developing your brand online as a therapist or coach on social media. As a therapist, you are legally and ethically required to maintain confidentiality of your clients. Breaking confidentiality as a therapist can have serious ramifications. On the other hand, coaching is not regulated by an ethics board, and you are not required to maintain confidentiality of your clients. In fact, it is often encouraged for coaches to share testimonials from their clients as a way to market their business. For therapists in the online space, HIPAA compliance is particularly important.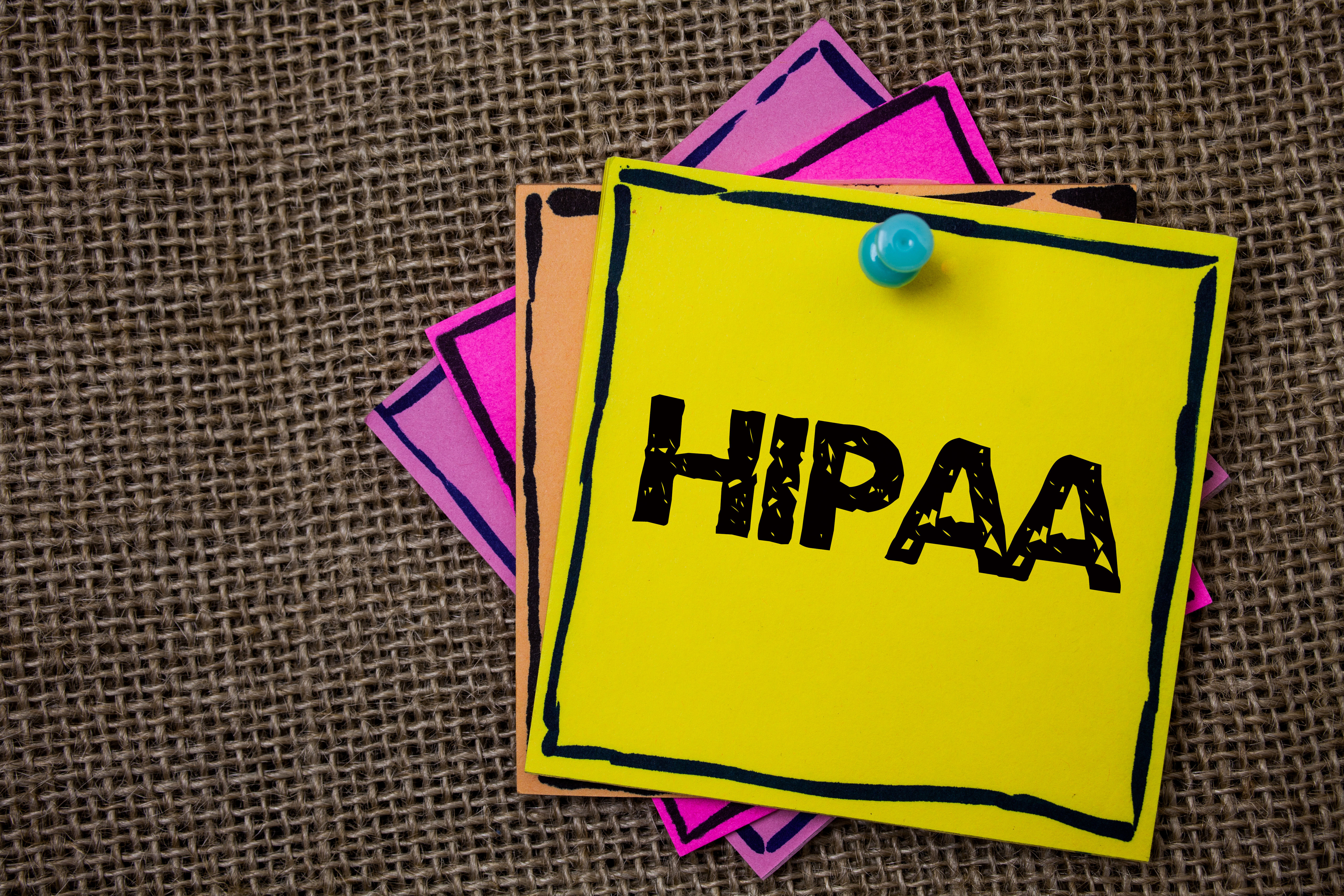 When you are a therapist on social media, there is the potential that current and former clients will end up following you. In fact, this is one of the reasons that you have social media, because you want to market yourself to potential clients. When clients do follow your professional social media account, it is important to know that when they do so, this may lead to them compromising their confidentiality if they comment on your posts or even if they follow you. Additionally, it might blur the lines of your professional relationship if they are reaching out to you via Direct Message or other ways in social media outside of therapy sessions.
In order to manage issues of confidentiality, there are a few things to keep in mind that will mitigate the risks of exposing your client's confidentiality and your confidential relationship unintentionally. First, in your intake paperwork as a therapist, you should include a disclaimer about social media and how you use it. You will want to include how you manage if a client follows you via a social media site, how they interact with your content can affect their confidentiality, and how you will interact with them on social media sites. It is recommended that you let your clients know that you prefer that they communicate with you via a secure method since social media is not secure.
Confidentiality is always important to consider when you are establishing a social media presence because it is bound to come up. Having clear guidelines from the beginning will help you and your clients feel secure in the way you communicate.
Boundaries
As a therapist or coach, having appropriate boundaries is very important on social media. Not only is it important for your own mental health, but it is also important to running a professional social media account. Boundaries mean the information that you share about yourself on the internet and how you choose to communicate with others.
First, when thinking about what you share about yourself on the internet, it's important to keep in mind that everything you share on the internet may be seen by a potential client. At the same time, it is also important to share some information about you on the Internet to build trust and for prospective clients to understand who you are. Some therapists on social media share information about their personal life including their family, children, and daily activities. It is up to you to decide what boundaries you would like to have on social media about the information you share about yourself.
Additionally, you want to consider how much communication you will have with those who follow you. Some therapists on social media openly answer direct messages, comments, and respond to those who interact with their content. On the other hand, other therapists do not answer these types of inquiries and questions at all. This is because communication with followers may be misconstrued as receiving therapeutic support. If you do choose to have any communication with your followers, you should put into place appropriate disclaimers which will let clients know of resources, that this is not considered therapy, and any additional information. Using disclaimers appropriately will be covered much more in the next section as you learn about how to brand yourself effectively on social media.
How to Brand Yourself on Social Media
Now that you know more about the importance of branding yourself as a therapist or coach on social media, let's talk about how you can actually start marketing yourself on social media.
1. Get Clear on Your Niche
One of the first steps and most important steps to being a therapist and a coach is deciding who your ideal client is. This is a step that is important to occur first because you want to make sure that your marketing and messaging is clear for the clients you want to see. Even before you have a social media page, this branding should be clear in your Psychology Today profile and your website. You may be hesitating about having a niche because you think that if you market yourself as a broad therapist, there are a greater number of clients who may be interested in working with you. The problem with that is that when you market to everyone, you end up marketing to noone. Over time, you will be able to hone in on your niche and market more effectively.
If you aren't sure of what your niche should be, there are a few ways to narrow down on who you do the best job of serving as a therapist. First, think about your favorite client that you have ever had and who you would be happy to see every single week. These are the clients who energize you and who you feel happy to see afterwards. Now that you have a client in mind, think about what their main pain points are. What brought them into therapy to see you? How did their life change once they started and went through therapy with you?
You should be able to know not only the main problems that your ideal client is experiencing, but also what their typical age is, their gender, what types of places they go to, and how you can reach them. When you are able to narrow in on these core features of your client, then you will be able to choose a marketing platform, language, and social media site that fits into your ideal client avatar.
2. Choosing a Social Media Site
After you have gotten really clear on who your ideal client is, the next step is to decide which social media site you first want to begin focusing on to grow your brand. Although it is recommended that you diversify your branding to a variety of social media sites, you should first focus on one site where you can put your energy before spreading yourself too thin.
In order to choose which social media site is the best place to start, refer back to the beginning of this article where I discuss the different types of social media sites. If you are having trouble deciding which is best for you, think about where your ideal client is most likely to be. Additionally, if you are more comfortable with text posts than video posts, using a forum such as Instagram or Linkedin may be an easier place to start.
3. Deciding What to Post
After you have chosen a social media site to get started with, you next want to choose what to actually post. This is the hard part and it's going to vary a lot based on which site you are using. One of the best ways to figure out what to post is by looking at other therapists on social media for inspiration. While you never want to copy what others are posting, it is a good idea to see how others create posts in a way to draw inspiration from others. If you are wanting to create text posts, Canva is a great app that can be used to design aesthetically pleasing posts. For video editing, Inshot is also a good alternative.
There are different types of posts that you can create on social media that typically appeal to followers. Inspirational posts might include quotes or affirmations that your ideal audience would find hope in. Posts about facts related to mental health are also helpful in sharing about particular symptoms or common challenges people experience. Additionally, you might want to create tips about how to manage certain challenges or coping skills that you can try to use. Looking through others posts on social media sites can help with getting started with knowing what to post.
Planning your content is another important piece of what you are going to post. There are several apps or websites that allow you to schedule content so that you don't have to be present when actually posting your content. For example, Later and Tailwind are two popular apps where you can plan content you will post on apps such as Instagram or Pinterest. With both of these apps, you can add your content into the app, write your caption, and have your content automatically posted at a time that is most popular for your followers. Batching your content and scheduling it is also helpful for burnout and making sure that you can be consistent in posting.
4. Consistency is Key
Growing a brand and a following on any social media site takes time. You can't expect to become popular and go viral overnight. Even if you do go viral, most of the time, that is not sustained over the long term. The key to growing is consistently posting content that is helpful to your followers. Consistency doesn't mean that you need to post every single day. What's more important is that your followers know you will be regularly posting. This means that even if you only post 3 times per week, that is still consistent. Consistency in posting builds trust in your followers which is very important for building a brand that is trustworthy. Whatever your decision is about how many times per week you can post, stick to it and then over time it's going to grow.
5. Hashtags and Searchability
Almost all social media sites have different ways of helping followers who would be interested in your content, find your content. One of the ways in which followers can find your content is through hashtags, or the pound sign. Hashtags can be used by the creator of the content to let followers know this is what your content is focused on. When you strategically use hashtags, your followers who will be interested in your content are more likely to find it as that content will be suggested to them. When thinking of what hashtags to use, you want to consider using hashtags that your audience will be searching, not what you will be searching for. If you are working with people who have anxiety, you might look for hashtags such as #anxiety #anxietysupport #anxietyrelief. Each social media site limits the number of hashtags that you can use but it's helpful to use them to their maximum number so that you can be found by followers.
There are other ways that you can increase your searchability. For example, using a lot of keywords in your captions on posts can help users find your posts. Additionally, the name that you choose on social media sites such as Instagram and TikTok can increase your visibility. For example, on Instagram my username is @the.parent.therapist because my primary niche is working with parents. Your username helps people search and find you.
6. Use Disclaimers
Although you know that Instagram, TikTok, and social media in general are not therapy, not everyone knows that. You want to have appropriate disclaimers on your social media to make it clear that your social media is not intended to be therapy. You can include a simple disclaimer in your biography that says "Instagram is not therapy" or you can include a more lengthy disclaimer. For example, on your highlights in Instagram, you can include a disclaimer which is several story posts long. On a longer disclaimer, you might want to include the limits of your social media and how it is not intended to be a substitute for mental health treatment. Additionally, you may want to provide some resources, such as PsychologyToday or other ways to find therapists, so that those who are in search of a therapist can find one.
7. When Clients Contact You
If a current or former client does contact you through social media, you should refer back to your policies that you have implemented in your initial paperwork. When clients do contact you via social media, it's best if you do not contact them back through there as it is not secure and not HIPAA compliant. If you did choose to contact them via social media, this would be potentially breaking confidentiality and exposing to others that you have a therapist-client relationship.
To preserve confidentiality in your relationship with clients, it can be helpful to contact them via a secure method, such as using your secure email or business phone to contact them. It's helpful to set clear boundaries with clients so that they know what to expect in your communication. Even liking comments from clients or their reactions to your messages can give them a signal that you will communicate with them outside of client hours in this way. The next time that you see a client, gently remind them of your policy for talking with clients via social media and that you don't want to break their confidentiality.
8. Outsource Social Media
After some time, you may get the hang of using social media and realize that you want to devote your time more to seeing clients than to posting on social media. At that point, you can decide if you would like to outsource your social media to a social media manager or a virtual assistant. On these social media sites, you will find many social media assistants or managers who can develop content for you, create graphics of the content, and then post it for you as well. Although it is an investment to have someone create social media content for you, if they are able to buy back time for you that could be spent seeing clients, it may be worth considering it.
Getting Started is the Battle
The biggest challenge with starting to brand yourself as a therapist or coach on social media is just getting started in the first place. A lot of times, we have these preconceived notions or ideas about therapists and coaches on social media. In graduate school, you might have even been warned not to use social media as a therapist because it is considered unprofessional. The days in which it was looked down upon as a therapist to use social media to brand yourself are changing. Even though you will likely still face comments from others who are not used to this change, it doesn't mean that you shouldn't pursue social media.
Aside from thoughts from others about what you should and shouldn't be doing on social media, there is the inner self talk that you will likely be struggling with as you start thinking of posting on social media. You might have thoughts about what others will think about you when you post. Will they think that this is silly? Will they think that you aren't good enough to be posting on social media? Or does this actually reflect your own thoughts about yourself? It's normal and valid to have these thoughts as you are developing your own brand just as it's normal to question your abilities as a therapist when you first go out into the field. Over time, the more that you put yourself out there with branding, the more that voice will go away.
In order to get to the point of putting yourself out there, use this guide as a way to understand and recognize what you can do as a therapist or coach that is looking to brand yourself on social media. In order to grow your online presence, it takes strategy, time, and consistency. Getting started by using this guide is a great place to start for building your brand as a coach or therapist.