The origins of book clubs can be traced back to people like you and me who read something and then felt compelled to tell someone else about it. Human beings are sociable animals. We enjoy sharing our knowledge and experiences with others. It's no surprise; when a book inspires, haunts, comforts, consumes, or transforms us, we want to tell others about it. People with similar identities frequently form book clubs. Some groups only read books by a single author, while others only read books about a specific topic (like books about the Civil War). There is a book club for everyone, no matter who you are or your interests.
In recent decades, book clubs have grown in popularity among the general public. Every few weeks, about 5 million Americans assemble (in person or virtually) to eat, talk, and discuss popular texts. The majority of book clubs are small, with ten or fewer members. Getting together to debate literature, philosophy, morals, culture, and current events is not new. Some say the idea dates back to 400 B.C. Socratic circles.
Benefits of Book Clubs
People of all ages can benefit from the variety of books, people who love to read them, and the discussions that follow. Students are one body of people that benefit immensely from book clubs. University students can read books together and discuss them deeply to improve comprehension and knowledge of the subject matter. Here are some benefits we've compiled:
How DevOps and Agile Teams Benefit from Virtual Book Clubs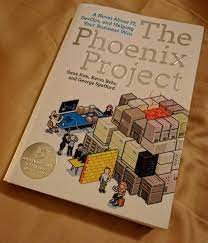 Book clubs can also be used for employee knowledge and development by companies. Leading to social integration, increase in awareness, and learning are all great reasons to start a book club at the office. For example, DevOps teams can read "The Phoenix Project," a book following the story of Bill. Bill works for Parts Unlimited as an IT manager. It's a Tuesday morning, and Bill receives a call from the CEO as he drives into the office. Parts Unlimited's new tech venture, code-named Phoenix Project, is essential to the company's future. Still, it is much over budget and very behind schedule. Bill's entire department will be outsourced unless he reports directly to the CEO and fixes the situation in ninety days.
Bill begins to see that tech's work has more in common with manufacturing plant labor than he ever imagined with the help of a potential board member and his cryptic ideology of The Three Ways. Bill must arrange workflow, streamline interdepartmental communications, and effectively communicate while the clock is ticking.
IT companies can learn a lot from Bill and his team, and they can do this by openly discussing the story, Bill's actions, and precious information provided by the DevOps movement. Doing this through a book club saves time and effort and brings people together in an organized and effective way.
Start a DevOps Virtual Book Club
HR departments can also start book clubs for companies to benefit the employees. Workplace book clubs present a significant possibility for professional growth. A book club has advantages for employees and businesses when adequately organized.
Your staff members will pick up fresh ideas and methods of operation that they can use at work from a book club. Employees might implement the ideas at work by creating standard book club discussion questions.
It fosters friendship, comfort, and cooperation among the attendees' coworkers. It is a team-building exercise equally effective as these

more formal exercises

.
Employees that have read the same book and learned the same concepts speak the same language and have heard the same ideas. It facilitates the more straightforward and seamless integration of ideas and concepts into the workplace.
Employees get the chance to take the initiative and exercise

leadership skills

in the book club by facilitating group discussions or giving presentations to give an overview of a chapter.
Book Clubs for Senior Citizens
Book clubs offer seniors a fantastic opportunity to mingle, broaden their horizons, stay up to date on current events, and more—they're more than just a reading group. For seniors, attending lectures and classes might occasionally be scary. Seniors who participate in book clubs have a terrific opportunity to learn about politics, history, current events, and other topics in a relaxed environment where they may express their opinions without fear of being judged or given a mark. Additionally, discussing books with others might help readers retain material by reinforcing concepts and events.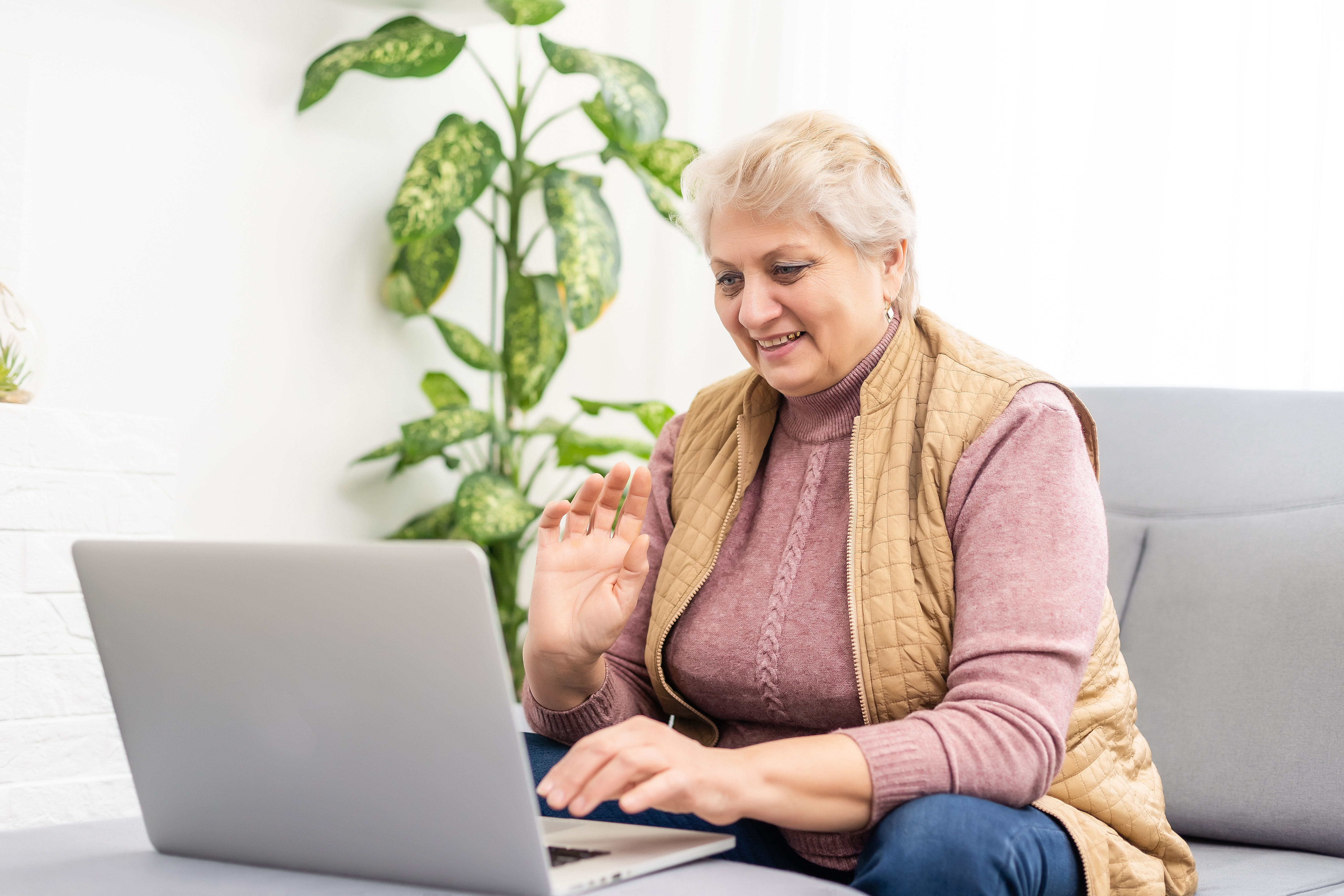 Seniors can maintain and develop their communication skills through book clubs. Participants in a book club must learn how to listen, talk, and dispute without getting into heated arguments because books elicit personal opinions. Participants are encouraged to be open and diplomatic at the same time during discussions. Discussing novels necessitates speaking in front of a small group, expressing opinions, and summarizing ideas. Book clubs can also assist seniors in overcoming a fear of public speaking.
All types of people are drawn to book clubs. They can be found in senior living communities as well as the hallways of high schools. All ethnicities, cultures, and socioeconomic classes are drawn to reading. Being an active member of a book club can challenge our worldview, alter our perspective of the world, and help us sincerely and newly comprehend others.
There are even more advantages to running a digital book club besides all the tremendous advantages that being in a regular book club carries. The power of the internet allows members of an online book club to be in the same virtual place at once, regardless of whether they are physically nearby or halfway around the world.
All the traditional book club rules still apply when creating a digital book club: choose a topic or goal for your group and stick with it, including a variety of writers on your reading list, maintain a regular schedule, and prepare discussion questions in advance of each meeting. However, if you're in charge of a virtual book club, there are many other things that you will need to consider. That is where we come in.
JournalOwl Book Clubs: Start Your Very Own Book Club
JournalOwl can help aid in the creation, management, and facilitation of Book clubs for people from all backgrounds and professions. Whether you're a student, teacher, employer, a pastor at a church, or someone looking to connect with others who love books. Additionally, we are rolling out this ultimate guide to starting your virtual book club.
In this guide, we will offer tips and tricks to starting a book club and how you can manage it online with JournalOwl.
What is Your Book Club For?
Why would you want to start a virtual book club? Even if it seems obvious that you want to discuss books -- their are still additional topics to consider, such as:
Do you want to talk about one book at a time, or is the focus of your book club reading general?
Do you have a genre group that exclusively wants to discuss romance books or biographies?
Are you a news junkie that likes to analyze political trends?
Do you want to start a Bible-based book club (e.g., a Bible Study Group) with other people around the world?
How much time do you want to spend mingling and having non-book talk?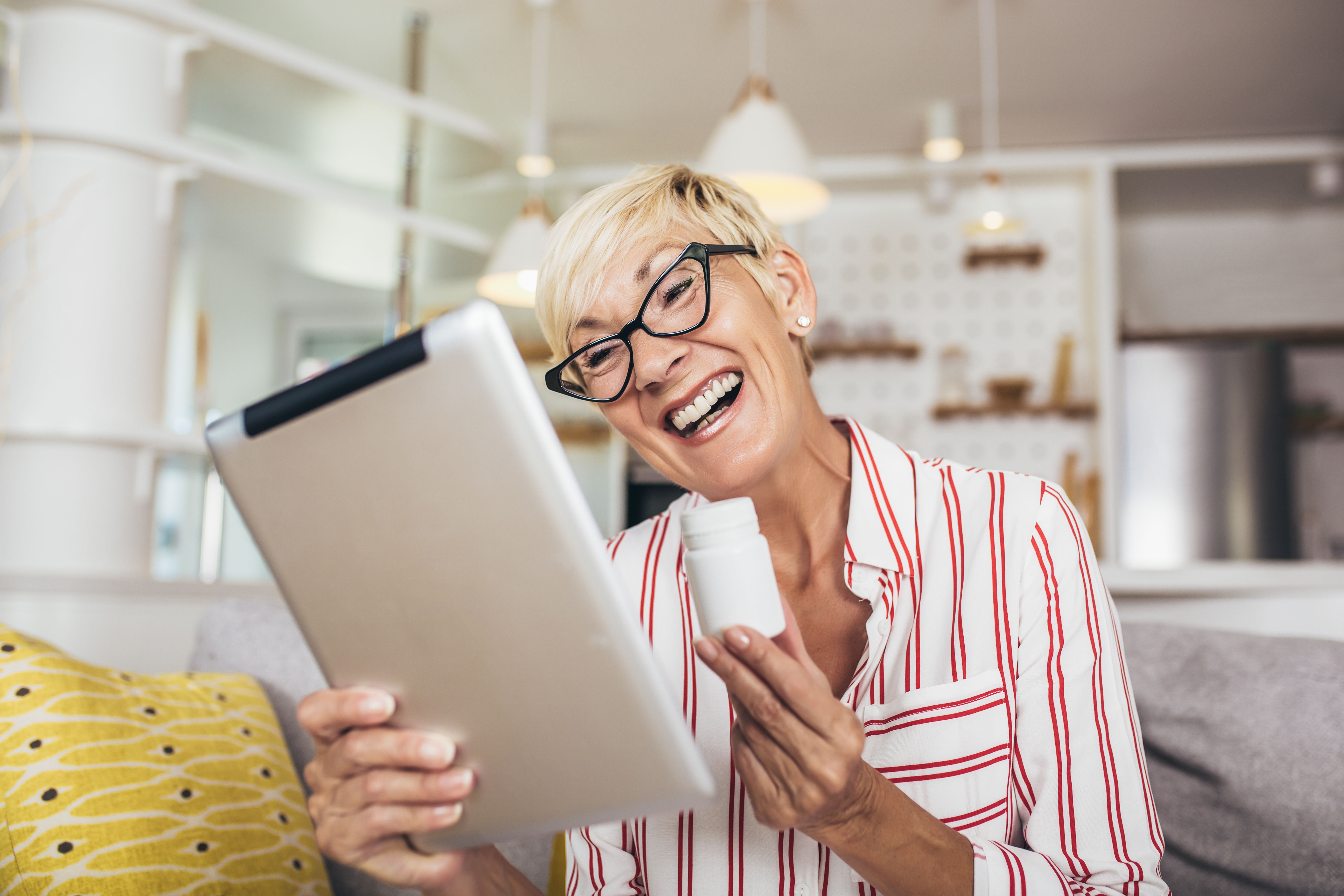 One of the creators of Bookclubs, Anna Ford, advises people wishing to interact with other readers through a book club to have a specific objective in mind. Consider the benefits you expect from the book club. Do you want to meet new people in your neighborhood? Then find a local in-person book club. Do you want to know more about a particular subject? The internet offer groups that concentrate on history, environmental protection, anti-racism, and more. So it's a choice you must make about the kind of book club you envision. For example, if you're trying to add variety to your book club, create a club that highlights the writing of female or marginalized authors.
The key is deciding how you want to communicate with your club as an owner. There are many public online book clubs with hundreds or thousands of members whose sessions are less engaging but may feature author interviews. Alternatively, people can attend much smaller clubs and actively engage in the conversation via Zoom, MS Teams, Skype, or in-person at a local library or cafe. According to Ford, some in-person clubs also have online/virtual talks or are active on the club message boards.
Consider the kind of book club you want by picturing the thoughts you want your readers to have after each meeting. Suppose you want to make a reading list of new novels. In that case, your book club may be an opportunity for individuals to get together and talk about their most recent reads. Still, suppose you want to leave knowing what everyone has been up to lately. In that case, you're looking at a book club with a solid socializing component. But remember that you can choose what you want from each encounter. JournalOwl offers the creation of a book club, whether for a church for Bible study or for homework for a class.
Who Is Your Audience?
The following consideration is how many participants you want in your book club. An online book club can be as big as you want it to be because technology will allow many of you to gather at once. When you meet in person, you often have a numerical limit determined by space. However, you should resist the urge to open up your online book club to an almost infinite number of participants. Think about your goals once again while you're considering figures. A smaller group of individuals you know will read the book and analyze it as you intend is usually best if you want to have a serious discussion about a particular book the way you want to.
Suppose your book club is more about discussing a general reading list. In that case, you might prefer a larger group that can come and go rather than "meeting" at a set time for a set period. Do you prefer that the book club include people you know in person, or are you okay with including complete strangers and acquaintances you only have online? The latter may be an excellent method to broaden your reading tastes and venture outside your literary comfort zone. Still, the former would limit your social interaction to those you are already at ease with if you are shy.
JournalOwl is a great social media site for planning group activities, including an online book club. There are many different social media platforms available. However, they do not possess the features that JournalOwl does. Establishing a Facebook page for your club is one of the easiest things to do. However, managing the club after that would be difficult.
On our website, you can share new reading recommendations, invite new members to join, and publish meeting times. You can make your group secret, allowing only those you invite to join, or public, allowing more readers to participate. People can sign up for JournalOwl and start their own invitation-only Book Club or set it up as a Public Book Club for others around the United States to join. Currently, the book club feature is only available for people in the continental United States - but we will internationalize the feature soon.
What Technology Should You Use?
The Covid-19 outbreak forced us to communicate informally by phone or letter, in some respects taking us back to the days before the internet. However, in other respects, the circumstance increased our reliance on modern technology, with many of us discovering that we continue to spend our working hours (and even our social lives) interacting via video conferencing websites and applications. The Discussion can go on even if you're not all present, and people can catch up on what's been said in their own time. These options also apply if all of your members cannot "meet" at the same time.
However, if you're camera-shy, you could consider creating a group on WhatsApp or, if you already use Slack for work, on Slack, where your book club can hold its conversations. But that could be tedious for many people, especially seniors who aren't that tech-savvy and would feel overwhelmed by using three different platforms to achieve the same purpose.
There are several other alternatives for your online book club, and if you decide that's best, you can combine two or more. If you can see the people you're speaking to, you'll be able to simulate an in-person book club the easiest. You can see your book club using tools like Zoom, FaceTime, and Google Hangouts, which are lovely for connecting but do not help you manage or track people, their thoughts, books they've read, or discussions they have been a part of.
JournalOwl takes care of all of the things. Through JournalOwl's secure Zoom integration (via an API), Creators can also create scheduled "Video Chat Meetings" for book club participants to discuss the thought-provoking question of the week, make friends with one another, and debate the topical matter of the book in a healthy & constructive way over a secure Zoom video chat. The book club participants can debate and discuss their answers in a closed forum (visible only to the Cohort members) & also at a pre-scheduled date/time via a secure Zoom video chat. You wouldn't be able to find these features in Zoom alone.
Set Your Own Rules
To ensure that everyone who attends your book club feels welcome and wants to come back, it helps establish some ground rules when you first start it. Even though some of the guidelines may seem obvious, ensuring everyone is on the same page helps minimize pointless disagreement. If you're forming a book club open to the public, having guidelines in place can be highly crucial. If you don't like profanity, for instance, your friends would probably already know not to swear in a book club. Still, if you invited strangers, they would think it was acceptable. Everyone would be aware of the appropriate speech style if a rule were in place.
You should consider the kinds of discussions you wish to have when creating the rules for your group. Do you have a profound critical analysis, or are you just doing it for fun? It's a good idea to consider the location where your book club will also meet. Suppose you're holding a meeting in a shared library area. In that case, specific regulations may apply, such as not bringing food or storing chairs after the meeting. When establishing your group's regulations, it is advisable to keep these in mind.
Although books have the power to carefully explore complex and challenging subjects, some readers may discover that avoiding specific topics is beneficial for their mental health. Whether the members of your book club are also your friends, ask them individually if there is anything they would like the group not to read. If you are worried that members won't feel comfortable being honest, a form that allows members to remain anonymous is another acceptable choice. Suppose your club is accessible to the general public. In that case, readers will always have the option of delaying a book. You can assist them in making an educated choice by disclosing a book's content warnings in advance or pointing readers to potential sources (such as the publisher's website).
Through our book club service, participants can join a "cohort" with a group of other inquisitive and knowledge-thirsty people from around the country on their journey through a book, scholarly article, or academic paper in a given week. The creator or book club organizer sets the rules for a participant joining a cohort. In a self-paced fashion, the participants progress through sub-chapters, chapters, and multiple chapters of the book while answering thought-provoking questions that the creator poses to the participants.
Getting Ready For Your First Meeting
Now that you've got the what, the why, and the who down, you can concentrate on preparing for your first meeting for your club. Consider your first meeting as a pre-meeting or a prologue if you like; rather than getting down to business, use it to decide how you'll function moving forward.
Find out when and on what day everyone should "meet" for the first time by using a polling tool (this will also be a valuable tool in the future). It's best to utilize the first meeting of your book club to introduce everyone and lay out expectations for the group. If you're anxious about mingling, consider selecting a few questions that everyone in the meeting should respond to and distributing them beforehand so that no one feels rushed.
This is also a perfect moment to discuss how you'll choose books if you only want to discuss one per meeting: will everyone get a chance to choose, or will you submit choices and then choose one randomly? After the initial meeting, follow up with an email, text, or message to reiterate what you talked about so that everyone is on the same page and to confirm the time and date of your next meeting.
Here is a sample layout for your book club meeting:
Initial ten minutes:
Welcome everyone: Encourage the participants to have an introductions roundtable. To prevent people from interrupting, it could be ideal if the facilitator asked each participant to introduce themselves.
Describe the Discussion's structure and any time constraints you want to adhere to. For instance: Give a few tips on how to stop interruptions and overlapping conversations.
Questions for Discussion (40 minutes):
Last 5 to 10 minutes:
Determine the following book club selections.
Play the book teaser video and say "thank you" to everyone who came.
Book Club organizers who prefer in-person clubs can extend the power of their club to the virtual/cyber world by promoting it through JournalOwl. Churches can promote their Bible Study clubs through JournalOwl's Book Club feature to everyone in the community who can't make it to the Church physically for the discussions. This is especially useful for senior citizens who can't find transportation, for the disabled, or for disabled veterans who prefer to interact with people from the comfort and security of their homes. JournalOwl is an easy and accessible platform. Seniors can learn to use it easily.
Make Sure You Pick the Right Book
A book club's selection process is never simple because different people have different opinions on what constitutes a "good" book. Not all "good" novels make excellent debate starters, either. Jess Zibung, an editor, writer, and coordinator offers some insight into choosing books for discussion. Choosing a rollicking yarn as the book of the month is frequently insufficient. It's crucial to consider a book's ability to spark Discussion when choosing it for your group; otherwise, the discussion may fizzle out soon.
Themes are essential when determining a book's potential. Themes frequently elicit distinct perspectives from the people in your group. A Jeffrey Archer book may keep you turning pages at night. Still, it doesn't necessarily guarantee there will be enough material to talk about for a couple of hours. Divisive books can often be discussion-worthy literature, but that's great because rich and memorable discussions are frequently sparked by works that don't achieve a consensus.
Selecting books requires art, not science. Everyone has a bias when reading. Each of us has a preferred genre, writing style, or theme (consciously or unconsciously). The greatest thing you can do to prevent this is to become conscious of your reading bias so that you can choose books that are decent, fair, and fascinating.
A fantastic strategy to make sure you and your group are reading outside of your reading "bubble" is to diversify your list. Staying inside the parameters of the secure and well-known is a common trap that leads people or groups to miss out on books that surprise or challenge them. Not only can diversifying your list shake up your group's monthly reading, but it can also broaden your knowledge and discussion subjects, encouraging you to think about people and opinions from fresh angles.
When selecting a selection of books for your book group, take into account the following considerations:
Themes: Do the majority of them share a common theme?
Is your list skewed toward a particular genre? Do any genres exist that have never been covered?
Characters: Exists a sizable majority of one gender, one ethnicity, one culture, or one sexual orientation?
Do you favor books situated in particular places geographically? Do you lack any national or foreign titles?
Popular books aren't always good candidates for in-depth discussion books. Not everyone wants to spend two hours discussing how racism is represented by J.K. Rowling's Muggles in Harry Potter or how Kevin Kwan's Crazy Rich Asians depict class and culture. Bestsellers can frequently lead us to enjoy reading experiences. Still, it's also helpful to check award winners and literary reviews to understand the variety of books that reviewers and readers select for their lists. The Miles Franklin Award (Australia), the Stella Prize (Australia), the Costa Award (U.K.), the Man Booker Prize (U.K.), the Pulitzer Prize for Fiction (U.S.), and the Women's Prize for Fiction are a few reputable and well-known honors (U.K.).
A book with timeless themes will appeal to readers of all ages and reading preferences in your book group, and it will still be relevant when years from now for a different discussion read again. The classics are frequently timeless works because they continue to speak to readers or current situations. Harper Lee's To Kill a Mockingbird (and later her follow-up book Set a Watchman), George Orwell's Nineteen Eighty-Four, Charlotte Bronte's Jane Eyre, Anne Frank's The Diary of a Young Girl, Margaret Atwood's The Handmaid's Tale, and J.R.R. Tolkien's The Lord of the Rings trilogy are just a few examples of timeless classics that continue to have a substantial impact in today's literary scene.
WHAT HAPPENS IF A PERSON DISAGREES WITH THE CHOICE?
You'll discover quickly while studying how to create a book club that discussions about books may turn contentious. I can assure you that I am knowledgeable.
But as the president of your book club, you must remain composed. Give them another choice if they disagree. There is no requirement for everyone in your book club to be reading the same book if the goal is to bring people together. People might be content if two tiny book clubs were meeting simultaneously.
The best, simplest, and fairest way to ensure that all members' opinions are considered when choosing a book for your club is to vote on each new read. You can make a poll online utilizing one of JournalOwl's tools because you won't be meeting in person. You can design your survey using the question and comment section, which you can edit to include all of your club's reading choices.
Set Up Discussions and Questions
Having a book club is fun, but it can also be a great learning activity, and challenge for your members should you choose it. Setting up different reading and discussion challenges can help motivate your readers (whether they are a student, teachers, or members of a Church) to learn something by diving into the book and then asking and answering thought-provoking questions regarding the text or in the form of discussions.
All subjects benefit from Discussion because it allows students to process information rather than consume it. Different talents are needed for conversation leadership than for lecturing. A discussion's objective is to encourage students to practice thinking critically about the course material if they're a teacher. If you're a Church pastor, it can help members of your congregation help understand the bible better. You take on the role of facilitator. Instead of providing information, you design and lead the conversation. One of the most gratifying and demanding teaching strategies is facilitating discussions. You can encourage critical thinking by using talks as your primary teaching strategy.
To start planning a discussion (or any instruction, for that matter), decide what you want your members to get out of the Discussion. For example, do you want them to share responses, make new connections, and articulate the implications of a text? Should they be able to work on specific problems by the end of the hour? Should they be able to interpret and critique a journalistic photograph or a piece of art? Deciding on and articulating the objective for the Discussion will help you decide what kinds of discussion activities will best help your students reach that objective. Remember that you can organize a discussion in many different ways. For example, you can have them work in small groups, role-play, or write down their answers even.
Planning a debate is much simpler when you have a specific objective. You are aware of the learning objectives. But it is insufficient: Several years ago, a professor at I.U. Related a tale about how she wanted her students to approach the subject of prejudice. She simply said, "Discuss racism," in an attempt to start a conversation. Nothing was said. She then inquired as to anyone who had witnessed discrimination. One pupil raised their hand. The student didn't elaborate when asked how it was; she just answered "terrible." She had a goal but no exercise or challenge to engage the kids' thoughts to attain the aim.
If you've ever attended a book club in person, you know how easily a group of book lovers may spiral out of control. After all, we just really enjoy discussing books! But wait till you're attempting to get your point through online if you believe conversations offline may get out of hand. Because of this, it's crucial that every meeting of your online book club have a moderator who can get the conversation started with prepared questions and keep it on topic, structured, and equitable for all members. If you're in charge of the book club, you can offer to serve as the moderator or arrange for other club members to take turns.
Instead of a discussion, you can also ask members of your book club to write their thoughts in a journal about thought-provoking questions. The best book club discussions look past personal preferences. They aim to comprehend the book more deeply than any one member could have done on their own. To achieve this purpose, ask probing questions that draw on the fundamental elements of stories—characters, narrative, settings, and symbolism. Keep going after what the author has started. Try to comprehend the author's motivations for making certain decisions and how those decisions affected the plot.
Examples of questions can be:
The location—is it symbolic? If so, what does it stand for?
Is the usage of any visually striking symbols in the book especially noteworthy? What do you suppose they stand for?
Are there any representations of the characters themselves?
Through JournalOwl's virtual book clubs, creators can segment their "Book Club Challenges" by sub-chapter, chapter, or multiple chapters. They can link to an online PDF book, upload a PDF book, or leverage our API connection to Google Books. With Google Books, book club participants have access to many books (pull the stats from online). Creators can also quickly and easily administer their book clubs, craft thought-provoking questions that participants can answer for each sub-chapter, chapter, or series of chapters, and inject multiple-choice quizzes for participants to test their comprehension of the subject matter within the book itself. All of this can be done in a single online platform.
Consider Video Book Club Challenges
Book Club Creators can also create Video Book Club challenges. These days, many authors will publish their books on YouTube as videos. Book Club creators can use JournalOwl's integration with YouTube to quickly create a Video Book Club Challenge. They can also section off the videos to represent each chapter or sub-chapter, depending on what kind of challenge it is. They can link the YouTube video to the JournalOwl platform and then list all thought-provoking questions alongside it that they want their members to answer. This way, they can have the videos, questions, answers, and links to discussion videos in one place for people to easily find. Creators should note that they cannot post a recording of themselves reading a book on YouTube as that can cause plagiarism, and the video may be then taken down. They can also set up live YouTube sessions with the authors of those books where your members can interact with the authors, ask questions, and listen to how the author relates to the book.