Depression is like wearing a weighted coat while you try to swim in rough seas. You continue to try your best to keep afloat; you feel consumed by exhaustion, despair, and loneliness as you get battered by the waves that make you think that it might be easier to give up.
The good news is that you are powerful, and you will continue even when the journey is challenging, rough, or unclear because you are you. You have conquered so much so far, why stop now?
When people think about depression, people might have the same ideology as Dwight from the Office. In the episode, Michael Scott, played by Steve Carrell, opens up to the office to let the team know that he is depressed due to stress in the work environment. Dwight Schrute, played by Rainn Wilson, says, "Isn't that just a fancy way to say you are bummed out?" While the Office is a comedy, it highlights a difficult situation for people who have depression. It shows their experiences can be minimalized by people who do not understand all of the aspects of depression. Most people can be shocked when someone comes forward stating they have depression due to a "mask" people wear to hide their shame of having depression due to situations like the Office of people not understanding their condition.
Depression is an isolating illness. Depression rewires your brain to make you feel that you are a bother or burden to the people who love you the most. The most interesting aspect is that depression is much more common than we initially realized.
A few symptoms of depression include:
General lethargy

Social isolation

The guilt of feeling bad

Irritability

Insomnia

Weight loss or gain

Lack of concentration

Loss of interest in hobbies

Suicide ideation or harmful intrusive thoughts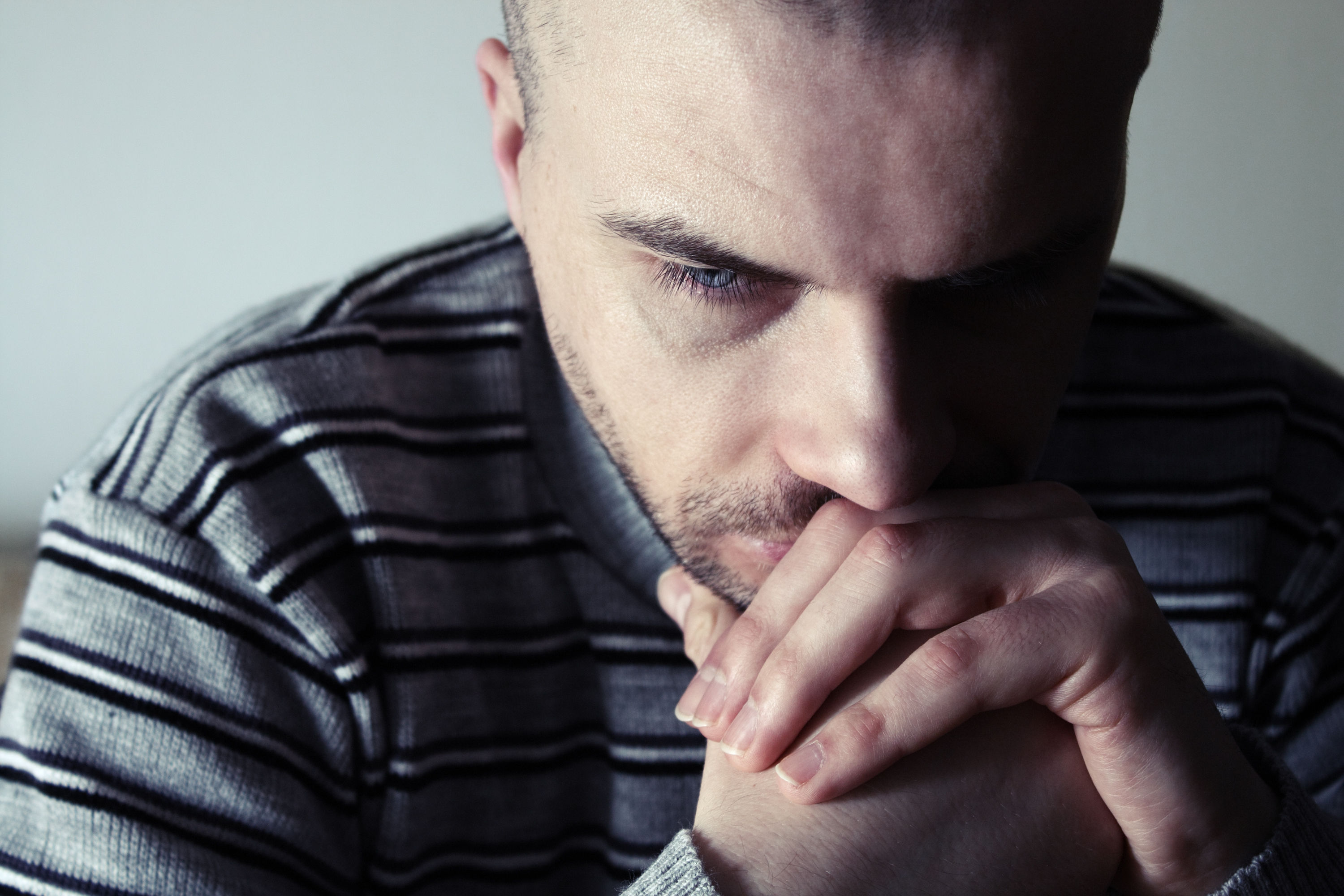 According to the World Health Organization (WHO), depression is among the more common mental illnesses. It affects 264 million people around the world, regardless of age, race, and gender. There is not one-size-fits-all reasoning behind why someone has depression. There might be several factors that cause depression, such as genetics, situations, relationships, even the weather!
The most important thing to do when you are feeling depressed is to be gentle with yourself. Depression can make you feel like you are the worst person ever to exist, which is not the case. You are incredibly valuable, unique, and deserve kindness. Your brain is just having a hard time with the chemical imbalances and not directly related to your value.
Quotes on What Depression Feels Like
To help alleviate some of depression's symptoms of feeling alone, we have collected quotes that will help you feel validated in your experience. Even celebrities can have depression, but that does not make them any less. The first step to coping with your depression is to come to terms with it; acknowledging the situation is a very effective tool to create positive change in your life. The celebrities below have communicated their feelings of depression; we hope to encourage you to speak with a therapist, family, friend or loved one about your depression. You are not alone in the fight against depression.
Talk to an Online Therapist Today on JournalOwl
"Going out and putting that happy smile on my face and singing the songs. Honestly, sometimes it was like putting on one of those costumes, going out there and, underneath the costume, people don't really see what's going on."– Liam Payne
"The guilt of feeling that way and not being able to tell anyone because I shouldn't feel that way and I shouldn't feel bad." –Cara Delevingne
"Every man has his secret sorrows which the world knows not, and often times we call a man cold when he is only sad." – Henry Longfellow
"I went through a time where I was really depressed. Like, I locked myself in my room, and my dad had to break my door down. It was a lot to do with… I had really bad skin and I felt really bullied because of that. But I never was depressed because someone else made me feel. I just was depressed." – Miley Cyrus
"Sometimes it's great, but a lot of times for me, it's really hard. And no matter how I'm feeling. I always find myself struggling with certain patterns of behavior… I find myself stuck in the same thing that keeps repeating over and over again, and I'm just like, 'How did I end up..? How am I in this?' And it's that moment where you're in it and then you can just separate yourself from that situation"- Chester Bennington
"I was scared and depressed for awhile. Not that I had any reason to be f-ing depressed- I mean I was going to college and everything. It was not like I was hungry."- Joseph Gordon-Levitt
"Depression is your body saying, 'I don't want to be this character anymore. I don't want to hold up this avatar you've created in the world. It's too much for me.' You should think of the word 'depressed' as 'deep rest'… It needs deep rest from the character that you've been trying to play." – Jim Carey
"That terrible mood of depression of whether it's any good or not is what is known as 'The Artist's Reward."- Ernest Hemingway
"That's the scary thing when you get everything that you could have wanted but yet you still feel an emptiness because, at that point, you think 'Oh man, if this doesn't fill it then I don't know where to look anymore.'"- Dan Reynolds from Imagine Dragons
"If what I feel were equally distributed to the whole human family, there would not be one cheerful face on the earth." – Abraham Lincoln
"I have never felt so much pain in my life. It was tough for me to even get out of bed and I had days when I couldn't walk, let alone write a rhyme." – Eminem
"(I) would come home and not leave the house for three weeks and not get outta my pajamas, not practice normal hygiene. It was really bad." –Naomi Judd
"You don't want to move; you can't move in the darkness." – Wayne Brady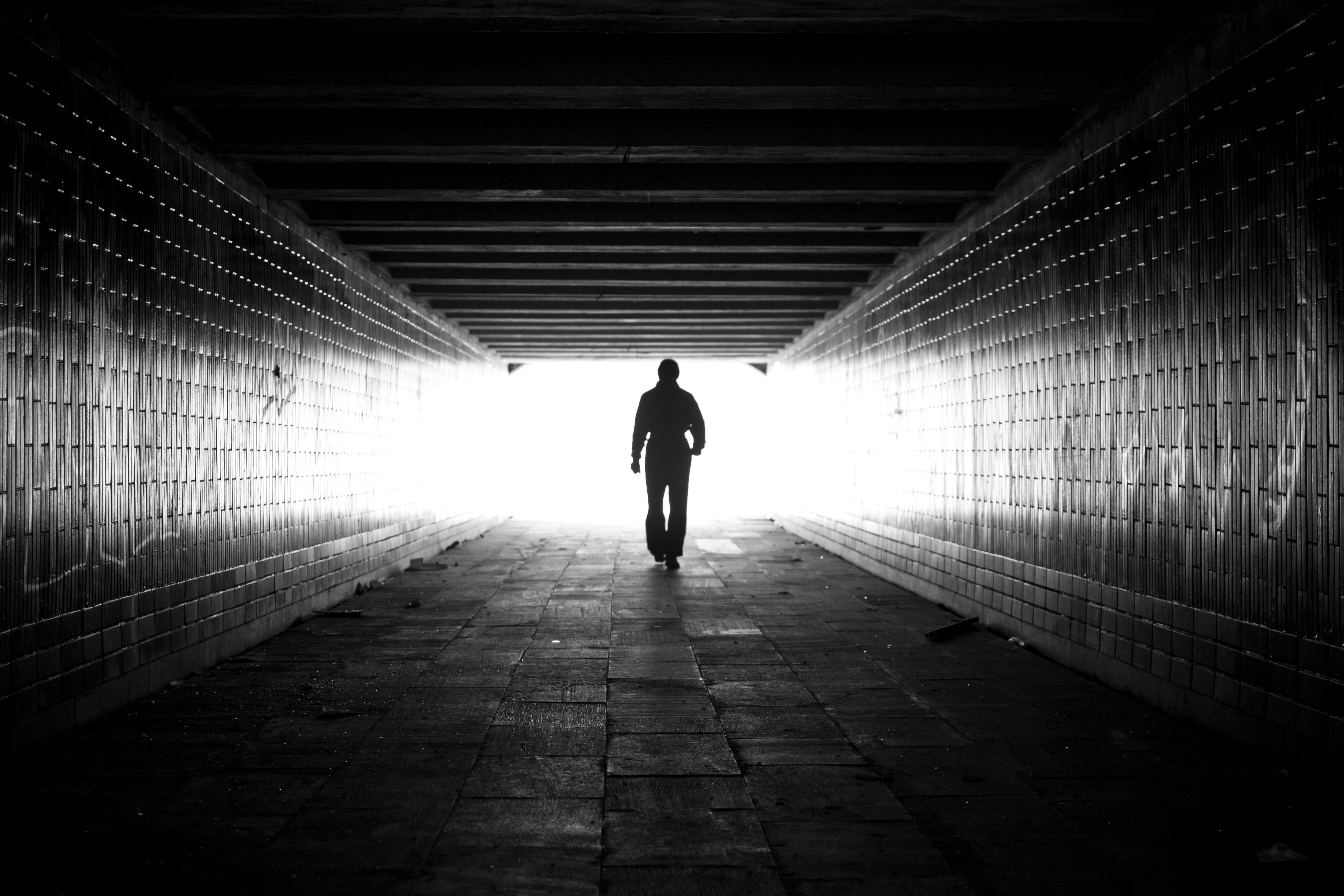 You are not alone.
While we wish we could stop depression with a cure-all technique, a great start is by seeking professional help for your journey with depression. There are tips to help keep the depression away by taking small steps of challenging yourself with healthy hygiene like brushing your hair. If the depression is too bad one day, use baby wipes when you feel too tired to shower. The most important lesson to remember is that depression is not linear. Some days can be better, and others may feel like the worst.
Like the beginning with the sea example, move with the waves and keep paddling. What is important is that you will be at the shore; safe and sound. You might still be in the waters, but you will be able to plant your feet and stand tall against the weight of depression.
The quotes below are from celebrities that have depression and have provided tips on how you can healthily manage your depression.
"The best advice I can give to anyone going through a rough patch is to never be afraid to ask for help" – Demi Lovato
"Darkness must pass / A new day will come/ And when the sun shines/ It will shine out the clearer." -J.R.R Tolkien
"It is okay to have depression, it is okay to have anxiety, and it is okay to have an adjustment disorder. We need to improve the conversation. We all have mental health in the same way we all have physical health." - Prince Harry

"I learned that my sadness never destroyed what was great about me. You just have to go back to that greatness, find that one little light that's left. I'm lucky I found a glimmer stored away"- Lady Gaga

"You cannot protect yourself from sadness without protecting yourself from happiness." – Jonathan Foer
"I found that with depression, one of the most important things you can realize is that you're not alone. You're not the first to go through it, you're not going to be the last to go through it." - Dwayne "The Rock" Johnson
"My mom sat me down when I was probably 18 and said, 'There is a serotonin imbalance in our family line, and it can often be passed from female to female'… My mom's a nurse and she had the wherewithal to recognize it in herself… I got on a prescription when I was really young to help with my anxiety and depression, and I still take it today, and I have no shame in that." – Kristen Bell
"I understand your pain. Trust me, I do. I've seen people go from their darkest moments in their lives to living a happy, fulfilling life." – Sophie Turner
"Know that you're not alone, there are millions of people across the nation and the world who are experiencing the same things that you are."- Amanda Beard, Olympic Swimmer
"There is hope, even when your brain tells you there isn't." – John Green
"Turn your wounds into wisdom" – Oprah Winfrey
"You are the one thing in this world, above all other things, that you must never give up on. When I was in middle school, I was struggling with severe anxiety and depression and the help and support I received from my family and a therapist saved my life. Asking for help is the first step. You are more precious to this world than you'll ever know." - Lili Reinhart
"It took a while to shake off that judgement and the attacks I felt. Once that was gone, I realized I didn't have anything to be ashamed of anymore, that no matter what, I was fully honest with myself, and that gave me confidence. I think that helps with depression. Depression eats away at your confidence and you get lost in that, and forget that you're enough just as you are."- Ellen Degeneres
"We live in a world where to admit anything negative about yourself is seen as a weakness. It's not a weak move to say, "I need help."- Jon Hamm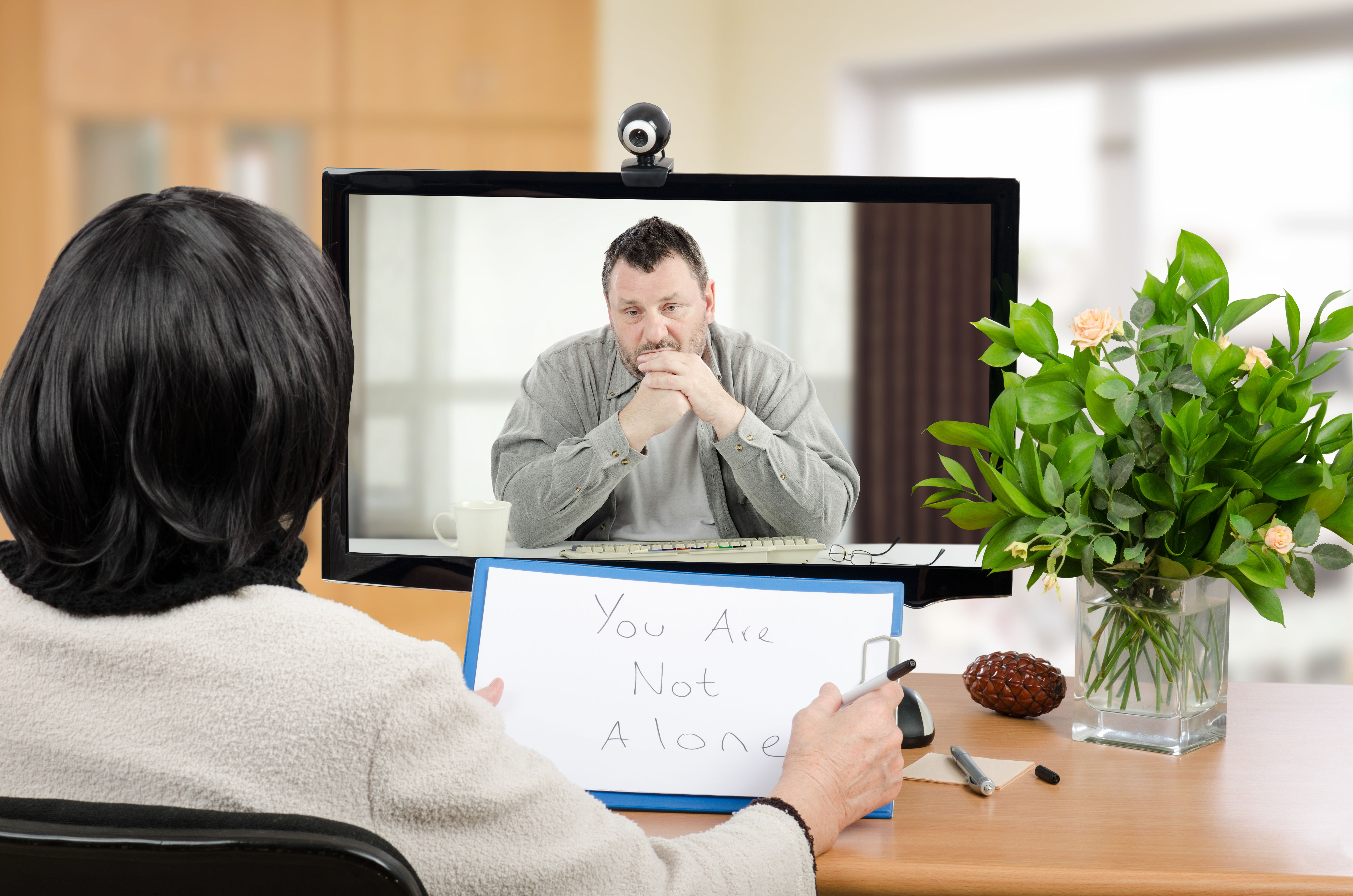 How to Find Help
No one is meant to go through depression alone. The quotes can be a quick fix for feeling sad but aren't a solution. Like building muscle, therapy is like a workout for your mental health to help give it outlets to positively change your perspective and help aid when the days are more challenging than average.
One of the best ways to exercise your mental health is to seek professional help from a therapist, whether in person or online. If you are worried about the financial side of therapy or do not have health insurance, we recommend online counseling.
Start a Free Online Therapy Session Today with a Trained Counselor
You are still receiving quality care through online counseling but might be financially less depending on your coverage. Also, online counseling helps practices social distancing. If the mental health days are hard, you can still have your counseling appointment in your pajamas.
If you or a loved one is having suicidal ideation, practicing self-harm to avoid big emotions by cutting or burning oneself, please reach out to the National Suicide Prevention Hotline. They are trained professionals and are willing to help you if you are having a crisis. Their number is (1-800-273-8255).
Depression does not mean you have a death sentence or you weren't meant to be alive. In all the times our earth has been in rotation, you were born here and now. You make a massive difference in so many people's lives.
It is okay to be vulnerable with people you trust; we know it can be difficult, especially with depression, because you feel alone in this struggle. Your family, friends, and therapist support you during this difficult time as you have helped them.
Remember, you are not broken. You see the world differently that people want to know about, and you are still creating your legacy. Never give up; you are valuable and irreplaceable.
About Emily Ruiz, MA
Emily Ruiz is a contributor of JournalOwl with a passion for spreading mental health awareness. She believes that mental health topics are instrumental in creating change. She enjoys writing about PTSD, anxiety, depression, and other arrays of topics by adding an emotional feel to her writing.
Before joining the JournalOwl team, Emily received her Masters in Communication with a focus in healthcare advocacy at East Carolina University in North Carolina. She has assisted organizations teaching social skills to children who are autistic and ADHD and teaching mindfulness to teenagers with BPD and who are high-risk self-harm and suicide. Emily created a training module for a non-profit equestrian therapy, Difference instead of Disability, for her independent study during her master's program.
Emily and her husband are North Carolina natives who enjoy traveling, exploring, and general shenanigans with one another. They foster and rescue animals in their free time. She enjoys riding horses, theatre, and reading.
Connect with Emily Ruiz, MA