When my mother passed away, I remember the day my siblings and I went through her belongings. Among the books damaged by conditions in a storage unit was an old, water-stained Bible that was close to thirty years old. I had fond memories of my mother resting on her bed at night after a long day, reading and writing in this Bible – and so I kept it. What a treasure trove of beautiful thoughts it contained: prayers for my sister's wedding, a lovely dream of hope and prayer she placed on my life, and highlights and markings next to particular verses that spoke to the goals and dreams of her own heart.
In addition to these many personal notes were her own thoughts regarding some of the verses. I could see in her writings where her mind was, what the verses meant to her and what she learned from the words they contained. It was amazing how many of her notations and reflections lead to me bringing out my own Bible to read, highlight, and reflect. I was able to read her thoughts and build on my own understanding of God's Word. Her journaling was able to speak beyond her life and pour wisdom into mine. Bible journaling can be a gift, not only to ourselves and our relationship with God, but also to those who are left with the words we've written when we are gone.
For everything that was written in the past was written to teach us, so that through the endurance taught in the Scriptures and the encouragement they provide we might have hope.
— Romans 15:4 (NIV)
This amazing verse from the book of Romans speaks to the power of God's written word to build us up in many ways. The Scriptures of the past were intended to transcend time and continue to speak hope, healing, and growth in the hearts of the many who would read it beyond the lifetime of their authors. How we allow the Scriptures to build up our spiritual maturity can happen in many ways, whether it be studying verses we like off index cards or listening to the Bible being read out loud on audio book. Regardless of method, this verse from Romans explains a primary goal from studying scripture-to learn and grow in the Word. And from our study, we can build up a discipline of Bible journaling, a form of journaling that involves the notetaking, marking, highlighting, and/or referencing of Scripture as part of our personal study and devotions.
There is no cookie-cutter method for learning Scripture. Bible journaling has been a method of study almost since the Old Testament was penned. It involves the studying, reflecting, meditating, and identifying our personal understanding of Scripture, and then documenting it in some way. Some may choose to take notes on what they are reading. Several Bible apps out there now allow you to "highlight" a verse of your choosing. Others may make a small heart next to a particular word or verse. King David would often sing of the joy he felt in meditating on Scripture and later write it down in his psalms:
My eyes stay open through the watches of the night, that I may meditate on your promises.
— Psalm 119:148 (NIV)
While Bible journaling continues to evolve and can be done in many ways, it is not a necessity to learn Scripture. There is no verse in the Bible that states Bible journaling is a doctrinal requirement. In his article regarding Bible journaling, Don Whitney gives a really great explanation as to why Bible journaling is a positive approach to Scripture study. He explains that Bible journaling is a beneficial Christian discipline since it models after scripture and, "believers throughout church history have found journal-keeping so beneficial to their growth in grace." It has endured through time as a tried-and-true means of study simply because it is effective. Whether our studies result in powerful sermons or personal reflection, the end result is the same – a deeper connection with God's Word.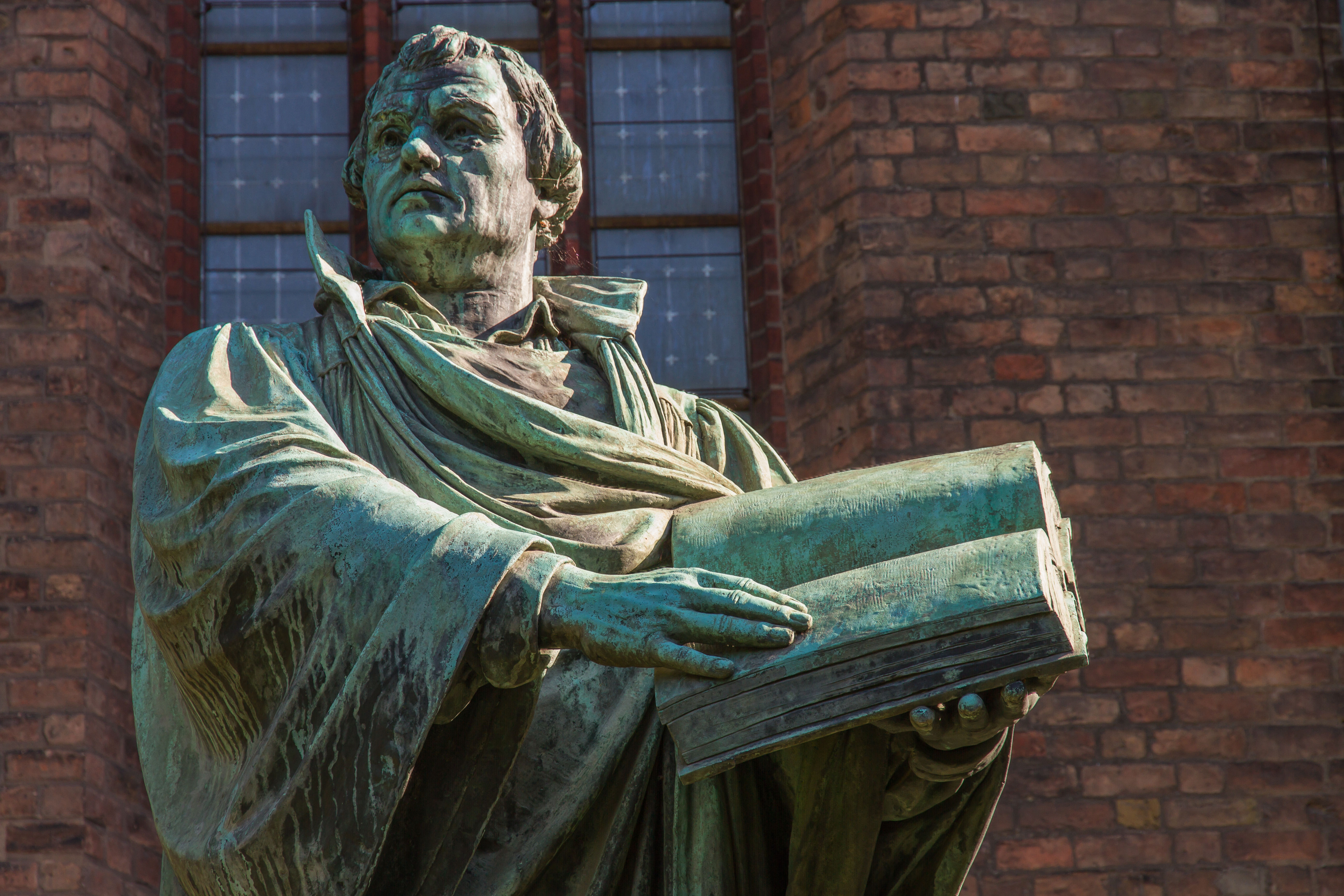 Many of the pioneers of the early Christian church and those that would bring about revival in the church long after the apostles were gone would journal as a part of their Bible study. Martin Luther, the founder of the Lutheran Church, was well known for his journaling. Herman Selderhuis, author of a Martin Luther biography, wrote in an article on Crossway.org about Martin Luther's love of journaling. As an educator, Martin Luther would often teach scripture based on his own studies of scripture.
He had the printers produce special Bibles with lines that were spaced to leave ample room for students to take notes both between the lines and in the margins.
— Selderhuis
You can still find various sources online that will allow you to read or purchase copies of Luther's writings. His studies continue to educate and inspire. You can even find versions of his special Bible online for your own notetaking needs.
This form of Bible journaling involved annotations, or making notes related to what you are reading and adding it to the text. By adding notes to the margins or space next to verses, you can reference back to your thoughts, opinion, and/or questions about that verse at any time. Going back to my earlier story about my mother's Bible, her annotations next to many of the verses were insightful for me, years later. I was able to see, not only her thoughts on a verse, but also how that verse may have influenced her spiritual walk. While the impact of her annotations might be diminished by the far-reaching effects of Martin Luther's studies, in both cases we see an individual, past and in more recent history, Bible journaling by making notes of reference next to texts of particular interest or importance to their study of Scripture.
One of the most powerful revivalists of Victorian Era England was Charles Spurgeon. Also known as the "Prince of Preachers", Charles Spurgeon was a gifted and incredibly influential sermon writer and orator. Today, there are few pastors who do not have a copy of his sermons somewhere in their study. You can visit Spurgeon.org, based out of The Spurgeon Center in Kansas City, Missouri, and read a formidable number of sermons, articles, prayers, and journal entries written by Spurgeon, himself. Also included among the multitude of resources are the "lost sermons" of Spurgeon – sermons written in a series of notebooks based off of hours of his personal study in God's Word, many of them never preached to the public, though still continuing to inspire. Most of his sermons and prayers were written down while journaling in a notebook and later shared at the pulpit.
In America, during the mid-1700s, revivalist preacher Johnathan Edwards was another well-known evangelist who devoted a great deal of his time to writing his thoughts and reflections in notebooks. Edwards' 500-page diary would eventually be published and called Micellanies. With topics ranging from angels to the miracles performed by Christ, Edwards filled vast amounts of notebooks that are still praised for the depth of insight he obtained and reflected back from Scripture. Today, you can visit the Archives at Yale University and view digital copies of Johnathan Edwards' Bible journaling notes.
It always makes me stop and smile when I see my husband begin his daily Bible studies, accompanied by a notebook of his own. Like Edwards and Spurgeon did, he will read with a notebook by his side, and then write down his thoughts or prayers related to what he read. Sometimes, he will bring out this notebook and will ask me a question about a verse or a thought he had. We are able to look back at what he wrote, like with the annotations, and reflect on what he read together. The mighty orations of Spurgeon surpass anything my husband may have written in his small notebook, but both the Prince of Preachers and a working-class man found journaling in a notebook to be a way of studying Scripture in a more in-depth way.
Bible journaling, past and present, has never been restricted to the writing of words. Like an artist who keeps a journal of sketches, Bible journaling can be its own work of art. During the Middle Ages, monks would spend hours in silence while quietly and intricately inscribing pages with shimmering images and ornate calligraphy. Illuminated manuscript, vivid lettering depictions drawn mostly in religious texts, remains one of the most amazing and beautiful art forms of its time. While most illuminated manuscripts are related to Christian texts, you will find a number of other representations in other religions. However, Christianity seems to be the foundation for this art.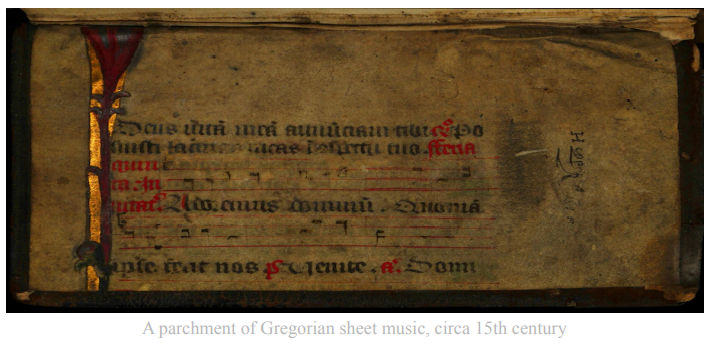 Far more elaborate than some of the stained-glass windows of the cathedrals, monasteries, or small churches that housed them, illuminated manuscripts would be created through a painstaking process involving hours of dedication to the craft, with little room for error. However, to those that devoted their life to this art, it was a task requiring intense discipline beyond hours of study. The Book of Kells, originating from an order of monks in Iona, Scotland, is probably one of the most famous illuminated manuscripts still in existence. The sheer beauty and vibrancy of the images presented in the text are a standout among surviving manuscripts. Today, it can be seen at Trinity College in Dublin, Ireland, and remains almost as magnificent today as it was centuries ago.
Many years after the Book of Kells was hidden away, in the mid-15 th century, the Gutenberg Bibles were being printed by Johann Gutenberg. Like Luther's Bibles, made with additional space to allow for annotations or illustrations in the margins, they also included depictions of illuminated drawings. The illuminated images were not nearly as elegant as those found in the Book of Kells. They did, however, present delicate calligraphy lettering for easier reading and printing, making it a still beautiful but more functional version of this style of text. This was especially important due to the mass production of the Gutenberg Bible, making complex and highly detailed imagery unrealistic.
While illuminated manuscript may not be an art form today in the same way it was in years past, it is not altogether lost. In 2014, a woman decided to share the vibrant lettering and drawings she was adding to her own Bible journaling experience. Shanna Noel began her blog "Illustrated Faith", and a sensation began. Her exciting and artistic illustrations and word art she included in her Bible journaling started a wave of interest in a new way to express our connection to Scripture. Bible journaling became more than notes in a margin or in a notebook when people realized there was another way to be captivated in the Word. Using stamps, stickers, highlighters, pens, and colored pencils, her blog showed visually intriguing, fun, and creative ways to express the joy and hope she would feel during her study.
A combination of the notetaking and scrapbooking method of Bible journaling now exists in Bible journaling workbooks. These workbooks often have a similar style to Shanna Noel's Bible journaling artwork, and are meant to guide us in the reading and reflection of Scripture. There might be questions like, "How does this verse show us that God loves us?" Space will be left for a response after we take time to personally consider the verse in conjunction with the question presented. It is more a form of guided Bible journaling, but still effective for the purpose of study.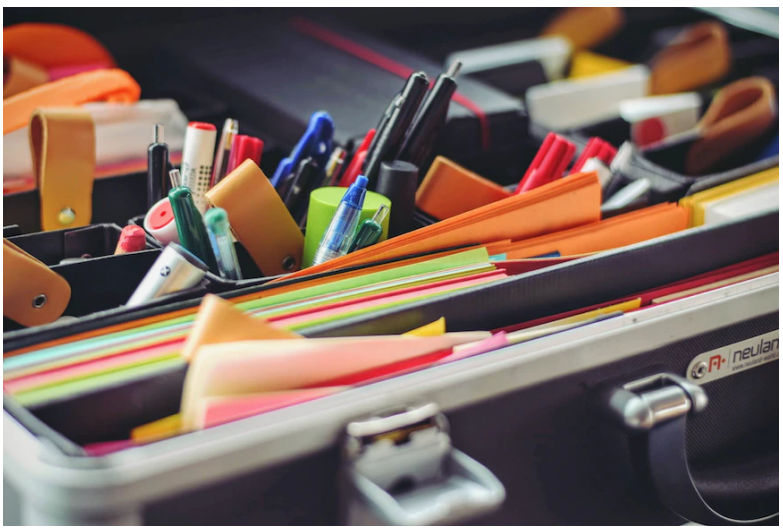 While not everyone believes it is ok to mark up their Bible with drawings, stamps, and stickers, highlighting select verses is much more common. I could open my Bible to almost any book and you are most certain to find some array of pink, yellow, and green across the pages. In its small way, it is still a method of allowing certain parts of Scripture to stand out beyond the rest because of the meaning we associate with it. Underlining, highlighting, circling, are all ways we can mark up our Bible as a form of journaling.
Online apps now make highlighting and marking even simpler, and less defacing in the eyes of others. Apps like the YouVersion Bible App enable you to highlight verses, make annotations, write prayers specific to certain verses, complete study plans, and even share a verse by stylizing the verse with the background and font of your choosing. The technology allows you to journal in a new way while still gaining the benefit of being able to read and express your thoughts and feelings on the text.
Using a Bible to hold keepsakes is a form of journaling of the past that still remains very present in today. Bibles were often considered private and precious possessions. A soldier at war might keep a lock of his daughter's hair. A widow might keep an old wedding photo. When my son graduated from eighth grade and was given a carnation to hand to someone he was thankful for, I took the small white flower he handed me and pressed it between the pages of the book of Daniel. Taking these memories and housing them to be found by later generations is simply a more tangible form of journaling.
During the Civil War, the American Bible Society made it a mission to place a pocket Bible in the hand of every soldier, whether on the northern or southern side. By the end of the war, hundreds of thousands had been delivered to the men at war. These small, pocket Bibles became keepsakes for manya place to store pictures, letters from home, poetry, or in some cases, the evidence of a dodged bullet. Soldiers would often keep these small Bibles in their pocket near their heart and so, on some occasions, the journal entry of their time at war might have been torn pages evidencing a heart guarded by the Word. These also, like the journals and letters written while away at war, become a keepsake to hand down to their surviving relatives when they passed, just as my mother's Bible had been for me.
At one point, most households would have a family Bible. It was a Bible that would be passed down through generations, often with the genealogy of the family included somewhere within the pages. Heirloom Bibles could at one point be a wedding gift for a new couple. These Bibles were often larger than most Bibles and ornately decorated, the intention being to treat it as a special item to remain in the family. This was a keepsake to document marriages, births, and deaths. You could trace your family history, almost like baptismal records. Like other forms of journaling, this was a way of keeping a record of people and history for those that would read it later. However, it was less about the Scripture, and it is evidence to the personal and sacred nature associated with the Bible itself.
While using a Bible for keepsakes and genealogies doesn't quite have the same dedication to study of Scripture as other forms of Bible journaling, it still speaks to the personal value housed within the book itself. People in the past made golden letters, filled numerous notebooks with prayers of reflection, notated, and held close to their heart this very special book because they all found something of priceless value within its pages- something that spoke to them beyond the words that were simply printed on its pages.
Bible journaling has evolved beyond the methods of the past, but not outside of them. We still continue to note-take, highlight, scrapbook, and stamp in our Bibles to make note of our take aways from what we are reading. Church bulletins from a Sunday service will often have a small section to make notes on the sermon to reflect on later. A quick search on Amazon.com or Christianbooks.com, and you will find a plethora of different items you can use to enhance your own Bible journaling experience. We can download one of many Bible apps and highlight with a swipe of stylus, or buy a Bible journaling kit online for a more creative approach to study.
When we look back at the annotations, notebooks, and visual beauty of the various Bible journaling forms of the past, we see that what continues to remain consistent through time is the purpose. Monks spending hours silently illustrating with a quill pen may seem outrageous today, but the discipline and development of spiritual character was what they stood to gain. Our studying of God's Word and reflection in Bible journaling is a way for us to develop spiritually in our walk with Christ. It allows us to look more thoroughly, think deeper, and meditate on God's Word as He always intended for us to do.
Let love and faithfulness never leave you; bind them around your neck, write them on the tablet of your heart.
— Proverbs 3:3 (NIV)
Bible journaling has withstood the test of time as an effective and fulfilling form of study for Scripture because it is not just reading out of a textbook. It involves you, your thoughts, feelings, and perspective on what was written for those that would have an opportunity to read it later, like my mother's Bible. It is amazing to consider that Luther, Spurgeon, and Edwards, all wrote down their vulnerability in their notes, fully realizing their own mortality on this Earth. They knew and hoped in the possibility that they would lead others to Christ beyond their own lifetime. Your Bible journaling will not only allow you to grow closer to God, but it will one day help others to gain a deeper understanding of you. Be inspired, be creative, but more than anything else, make it you.