Whether you are suffering from an acute disease like a common cold or a chronic disorder like diabetes or bipolar, consulting a doctor is necessary to receive appropriate advice for relieving the symptoms.
Most people tend to ignore the need for therapy because it can be inconvenient. There are several other factors that can prevent people from visiting a physician at the hospital or clinic; lack of transportation, fear of driving, pandemic quarantines, or time constraints. I have noticed in my clinical practice that further complications often occur due to the delays in seeking medical advice. And that is why I am a huge advocate of telemedicine -- from an earache, to depression -- providing effective options leads to better health outcomes.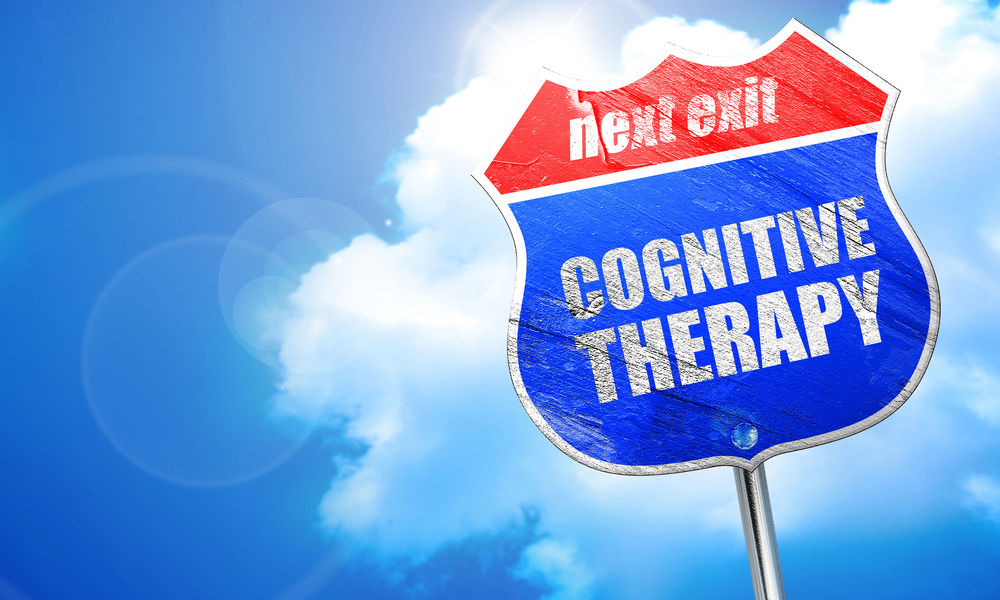 There are several benefits of online counseling that make it a superior option for improving the outcomes of treatment. At JournalOwl, we've built-in secure video conferencing to help our community of journalers connect with qualified mental health professionals who teach techniques like Cognitive Behavioral Therapy (CBT). At our core, we provide world's first pattern recognition engine to identify cognitive distortions in expressive writing. As negative patterns are identified, we provide intelligent suggestions to challenge and overcome negative thinking patterns.
But that may not be enough for some people. If you require one-on-one coaching, our global network of Owls (health coaches) are on standby to help you overcome everyday challenges. It has been observed that the positive impacts of CBT are amplified when supplemented with a health journal to note symptoms and other health-related concerns. JournalOwl provides people with the journaling platform to augment on-going Cognitive Behavioral Therapy.
I am not suggesting that face-to-face mental health counseling isn't effective. It's the gold standard to be physically present with someone coaching you through a problem. Athletes know this all to well. Talking to your coach on the phone versus squaring up with him face-to-face on the practice field generates different outcomes. But as technology improves, more and more people across the world are benefiting immensely from the power of online therapy, online journaling, and artificial intelligence driven self-help systems.
Don't just take my word for it. Let's look at the evidence.
Benefits of Online Therapy vs. In-Person Counseling
Initially, most patients are not willing to try online therapy because they think it will not be as effective as an in-person consultation. However, what I have found in my clinical practice is just the opposite. I have seen that patients who choose online counseling tend to feel better and are able to overcome their symptoms in a shorter duration. Here are a few reasons that occurs.
It helps patients feel comfortable when they do not have to spend several hours traveling to the clinic or hospital. Also, online therapy allows them to avoid sitting in the waiting room, often doing nothing but waiting anxiously!

Online therapy also plays a huge role in reducing the anxiety and frustration of patients. It also motivated them to keep a health journal. Since it saves their time and efforts to travel to the clinic, they do not mind investing some time writing their symptoms in the journal. [

1

]

I always advise patients to keep a journal of their symptoms to help drive faster and better results. I have noticed that patients who write their symptoms in a journal are more aware or conscious about how they feel. They are able to tell the exact symptoms and how or when they occur.

Having their journal with them during online therapy allows them to discuss their health concerns in a more organized manner. This is an important factor that can help to improve the effectiveness of the treatment.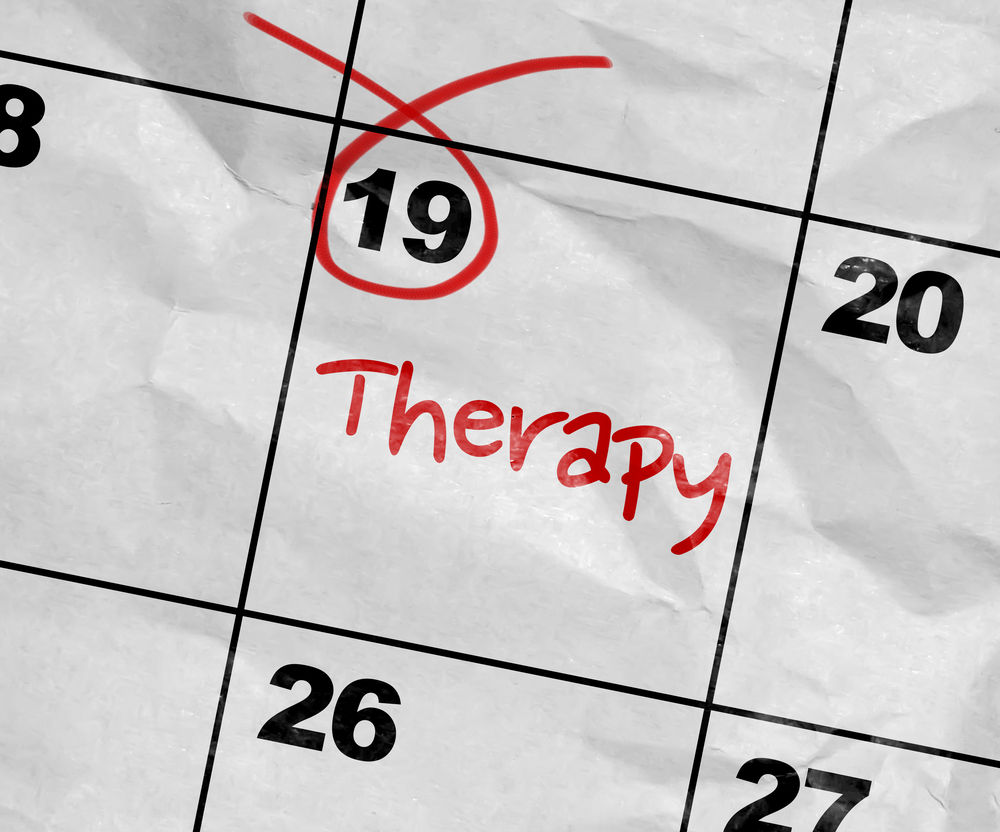 A research study conducted by Birgit Wagner published in the Journal of Affective Disorders has also indicated that online treatment can be just as effective as the in-person treatment, especially for patients with depression. [2]
Online Therapy Opens Many Communication Channels
Online counseling, unlike traditional in-person consultation, offers several different communication options for people. Depending on your location, health condition, and symptoms -- you can choose secure messaging, SMS texting, live chat, phone call, or secure video conference. JournalOwl provides each of these communication options.
For example; most patients prefer SMS texting and messaging when they need advice while at their workplace. Nobody is going to pull up a live video chat with their counselor when sitting in their cubicle at work. The topics of discussion are often very private. Using SMS texting or secure online messaging with your counselor is particularly useful when the symptoms are mild and do not require an extensive discussion about the problem.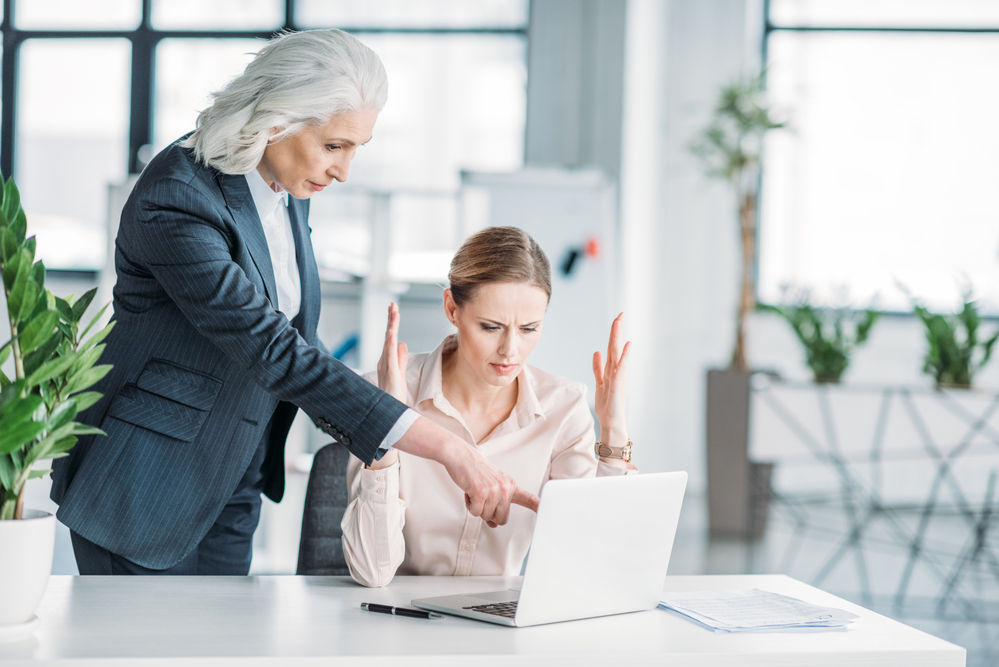 Take for instance the person who just left a negative staff meeting where they were put on the spot by their colleagues. Instead of venting to a colleague who may or may not keep the information confidential, that person can quickly SMS text their Owl to get advice on how to overcome the mental anguish associated with the situation. Depending on the situation, the Owl might ask for more information, but its generally a quick "correction" in mindset by challenging a cognitive distortion taking hold. This can save the time of working professionals and put them back on the right track.
On the opposite end of the spectrum are issues that require live chat or video conferencing. Divorce, job loss, bankruptcy, emotional abuse, or PTSD to name a few. These traumas require much more than SMS texting. In these cases, we also recommend keeping a secure journal for better and faster analysis of the symptoms. People have the option of sharing journal entries with their Owls on JournalOwl.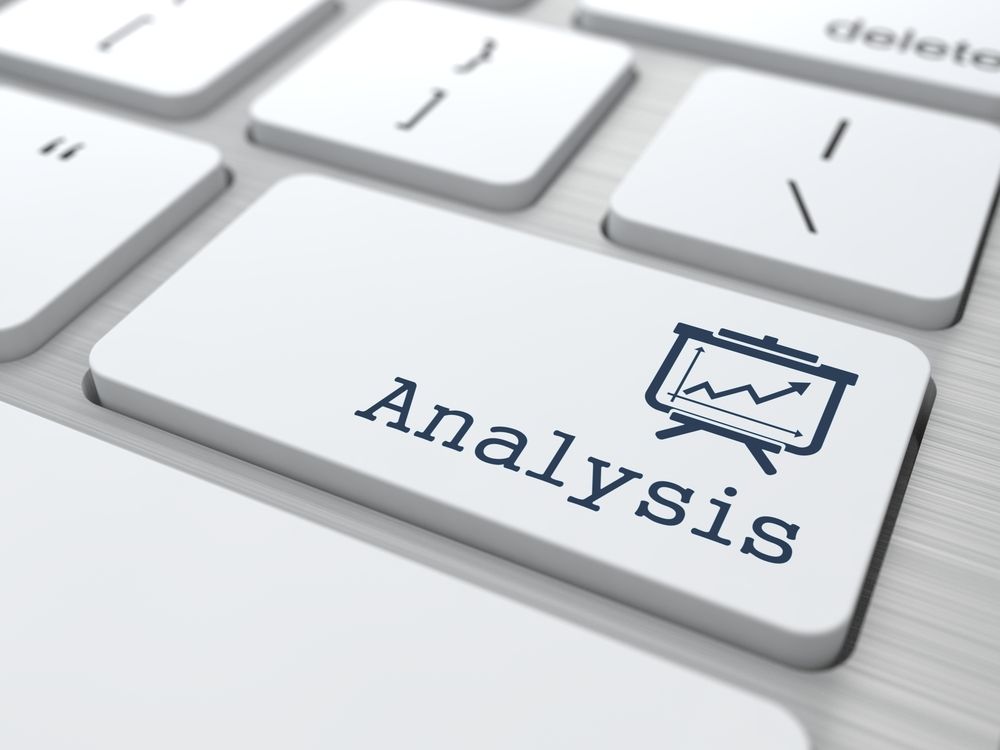 In my practice, I schedule the live chat or video conferencing sessions in advance, then I advise my patients to share an electronic copy of their journal entry in advance. This gives me time to read it over, analyze the insights in JournalOwl, and identify how to add immediate value to the person's life.
The analysis of the symptoms before and during the consultation with the help of JournalOwl can provide valuable clues. It helps me offer the best treatment in terms of dietary tips, exercises, and other lifestyle choices. Once I've read over their latest journal entries, analyzed how they attempted to re-frame a cognitive distortion, and reviewed the JournalOwl Insights -- I'm ready for the live secure video call to help them sustain long-lasting change.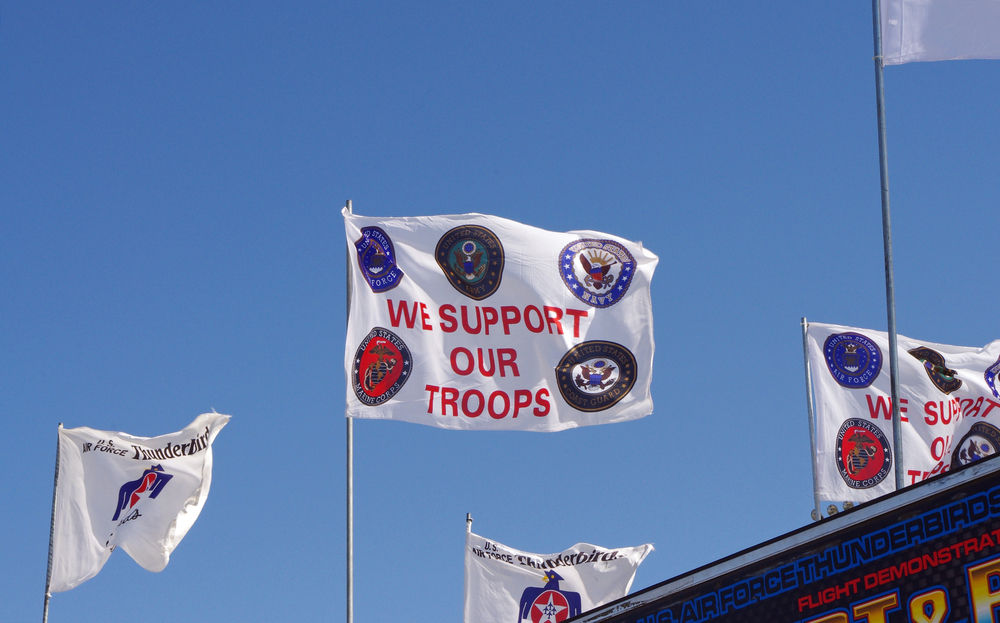 According to a researcher, Louise Newbould, video conferencing can be highly beneficial for patients who are immobile due to a chronic debilitating illness, paralysis, or accident. [3] Ex-military and other front line responders who have sustained traumatic injuries benefits immensely from CBT and therapeutic journaling. JournalOwl provides all active U.S. Military and Veterans with free lifetime subscription access to Vault. As a Therapist, you can invite all of your Military and Veteran personnel to JournalOwl Vault at no cost.
Start Your Online Coaching Career Today
A research study published in the International Journal of Telemedicine and Applications has also revealed that video conferencing can be useful for patients who need regular home care. Patients who are discharged from the hospital and need regular consultation thereafter to assess their recovery can choose video conferencing or phone calls. It can help them avoid a visit to the hospital and allow the doctor to modify the treatment depending on the progress.
Some patients also prefer having online therapy via a phone call. I have observed that elderly patients often prefer a phone call possibly because they are not comfortable using video conferencing applications or tools.
Online therapy through a video call can be a huge relief for elderly patients suffering from depression. They can avoid traveling to my office. Having a health journal with the symptoms written in it according to dates and severity can come in handy during our secure video call too.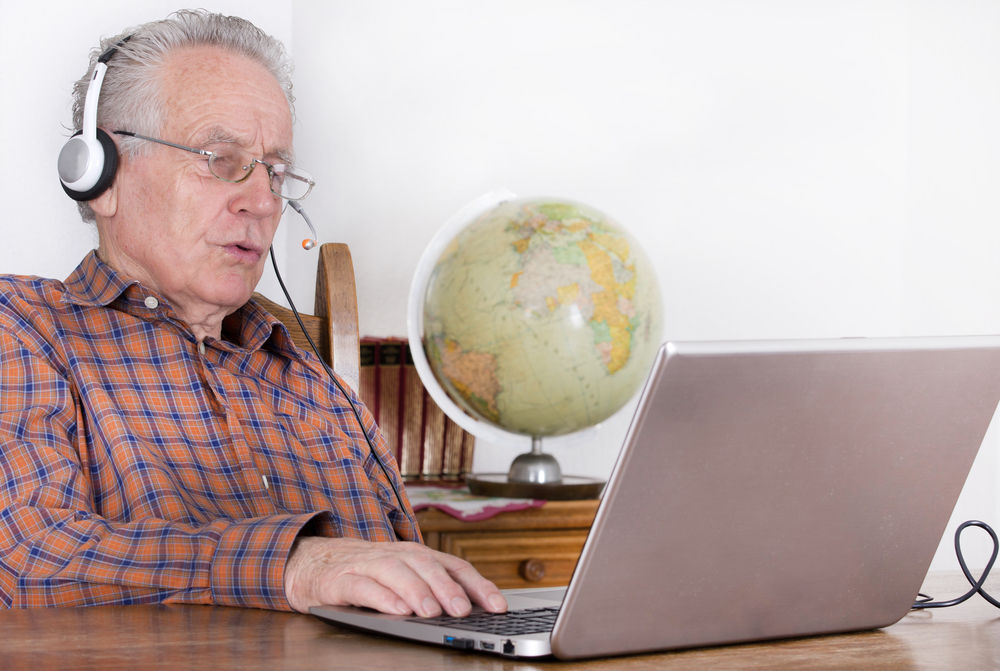 A very interesting thing I have noticed about online therapy is that elderly patients who choose phone calls write their journals more meticulously. They make a note of their health problems, symptoms, variations in symptoms, doses of medicines, their physical activities, and much more in the journal.
Even 20 to 30 somethings are enthusiastic when it comes to writing a journal. They specifically love to write about their diet and exercise routine. The information motivates them to follow healthy habits and assists in their recovery.
As a doctor, it always helps me to have as much information as possible about the patient's health to be able to prescribe the best treatment. A journal works as my guide to help people.
Online Therapy Maximizes Efficacy
There are several ways by which online consultation can improve the efficacy of the treatment. By efficacy, I mean what and how much you can achieve during a particular session.
Since most patients who choose online therapy do write a journal, they already know what they want to tell me. I have repeatedly noticed in my practice that this doesn't happen during in-person consultation at my office. I often get a "deer in headlights" look when they are in my office, but people seem to be much more prepared when we speak over the phone or secure video.
In the office, I have to ask several questions of my patients to help them recollect their symptoms. In most cases, patients miss out on important information that could be potentially relevant to their treatment.With online talk therapy, on the other hand, we are both looking at their latest journal entry and the insights generated by JournalOwl - reviewing them together and talking through how to challenge each negative mental distortion.
Build Your Practice by Becoming an Owl
A study that I came across by Halle R Amick, a research associate, discussed how online counseling can help patients with depression to recover faster. The findings of this study indicated that it is not just the medications that can help to heal the patient's stressed and anxious mind. They also need regular counseling sessions to support their recovery, especially if they have had a traumatic or unpleasant experience. [4]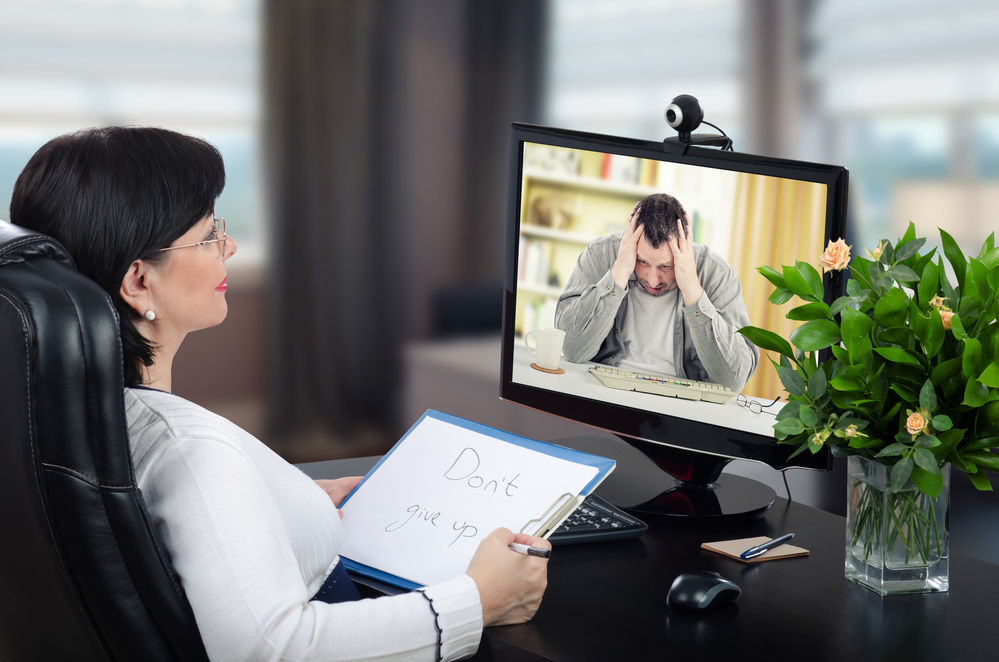 I have observed that online therapy can provide a higher efficacy in such cases as it allows patients to discuss their symptoms without feeling hurried up thinking of the other patients waiting to see the doctor.
Writing a health journal also serves as a catharsis for patients with depression as it allows them to vent out their feelings and negative emotions. Writing in a journal removes the thoughts that cause stress and anxiety from their mind and helps them feel better.
Treatment of a mental disorder does not involve just listing the symptoms and prescribing medications to relieve them. Every person has their own set of symptoms and a unique graph of how their mental disorder progress. The effectiveness of the treatment is improved significantly when we understand the timeline of how the mental disorder took hold. With JournalOwl Insights, you can better understand the psychological state of your patients over a period of time. You can also set "alerts" on the therapy dashboard to get notified when a patient is exhibiting higher than normal levels of stress of anxiety with their daily journal post.
I always advise patients to keep a journal of their symptoms and make a note of the factors that could be related to them. Writing down the foods they ate, their emotions, the use of certain cosmetics, or exposure to some harmful elements helps me find the exact triggers or allergens for the patient.
In one research study published in the Journal Of Allergy and Clinical Immunology, Dominique Brandt has mentioned that writing a journal could be beneficial specifically for patients who suffer from allergies. [5] The possibilities are endless with journal record keeping for mental health and other afflictions such as seasonal allergies, or food allergies.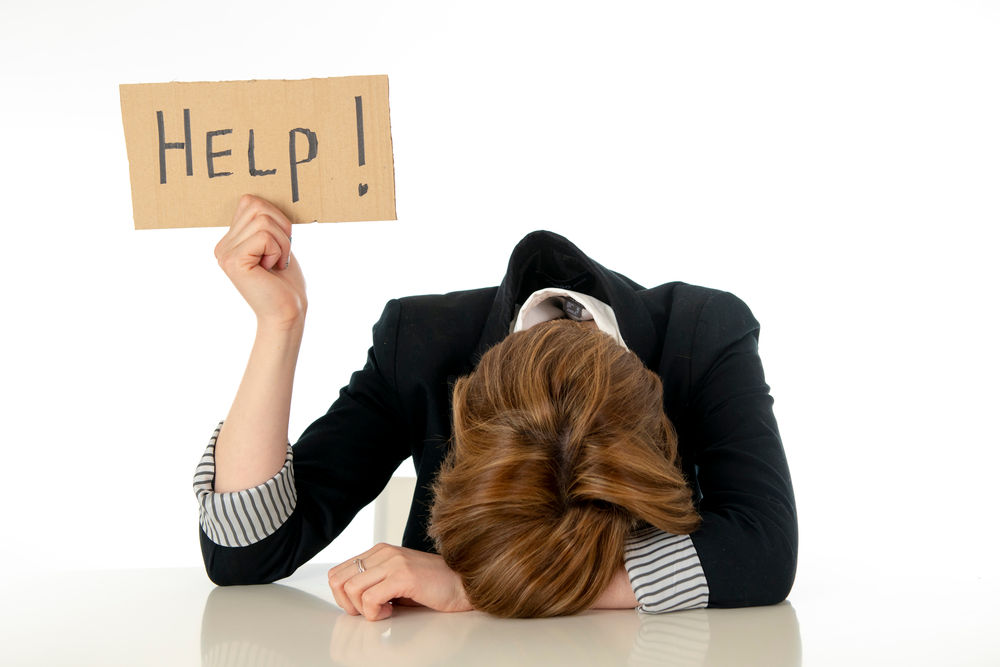 Sharing the therapeutic journal with an online counselor allows the patient to avoid the "re-explaining" trap. Similar to calling customer service and re-explaining your issue over and over as they pass you from one department to the next -- this often occurs for patients as well who aren't keeping a daily journal. Simply reviewing the journal entries can help the doctor identify the pattern in the symptoms on a day-to-day basis. It can help the doctor to draw conclusions and provide better solutions during the meeting over a call or video conferencing.
Home Field Advantage for People
Home is the place where any person feels the most comfortable. And this basic concept is confirmed further by the research studies linked to the effects of online consultation. The fact is that most patients do not like to visit a clinic or a hospital because the setting or the atmosphere makes them feel uneasy.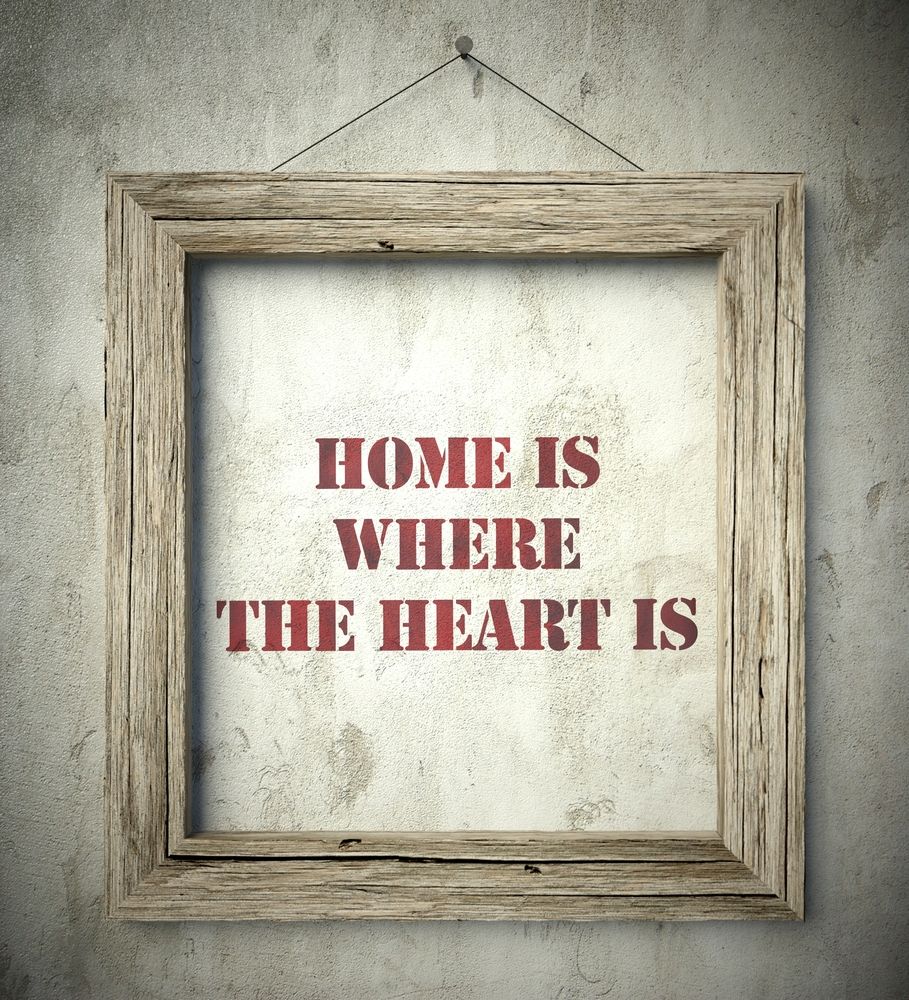 But, that's not the case with your home. When you speak to a doctor from the comfort of your home, you feel at ease. The anxiety is reduced considerably. You are not surrounded by other patients who have their own health problems. On the contrary, you are surrounded by your family members who love you and care for you.
This change in the surroundings makes online therapy much superior to the in-person consultation.
According to Gavin Andrews, who has conducted several research studies, patients who receive cognitive behavioral therapy at home for the management of major depression, social anxiety disorder, panic disorder, and generalized anxiety disorder recover faster. [6]
This happens because being at home relieves the stress and anxiety of patients already suffering from psychological disorders. Additionally, it also allows the family member of the patient to participate in group counseling.
I have observed that it helps when the family members pitch in to make a note of the patient's symptoms and improvement in the journal. They can provide valuable information that a patient himself might have missed. Writing in the journal allows the family members to remember important points that need to be discussed with the doctor. These benefits of online counseling can help patients derive better outcomes from the treatment.
Online Therapy Reduces Inhibitions
One of the reasons patients avoid seeing a doctor is they feel embarrassed to discuss their problems. According to the researchers, Lindsey M.Rodriguez and Chelsie M.Young, patients who suffer from sexually transmitted diseases (STDs) and chronic alcoholism often experience guilt and embarrassment due to which they avoid visiting a doctor. This can deprive them of timely medical intervention putting them at a risk of serious complications.
Online therapy can be a perfect option in such cases as it allows patients to receive medical treatment without actually visiting the doctor. [7] [8] Patients who are shy can also try online phone counseling if they want to avoid a face-to-face or video consultation. Some online therapy sites, including JournalOwl, allow people to sign up with "nicknames". This allows people to garner support from the live chat channels anonymously without feeling the shame and embarrassment of revealing their full name.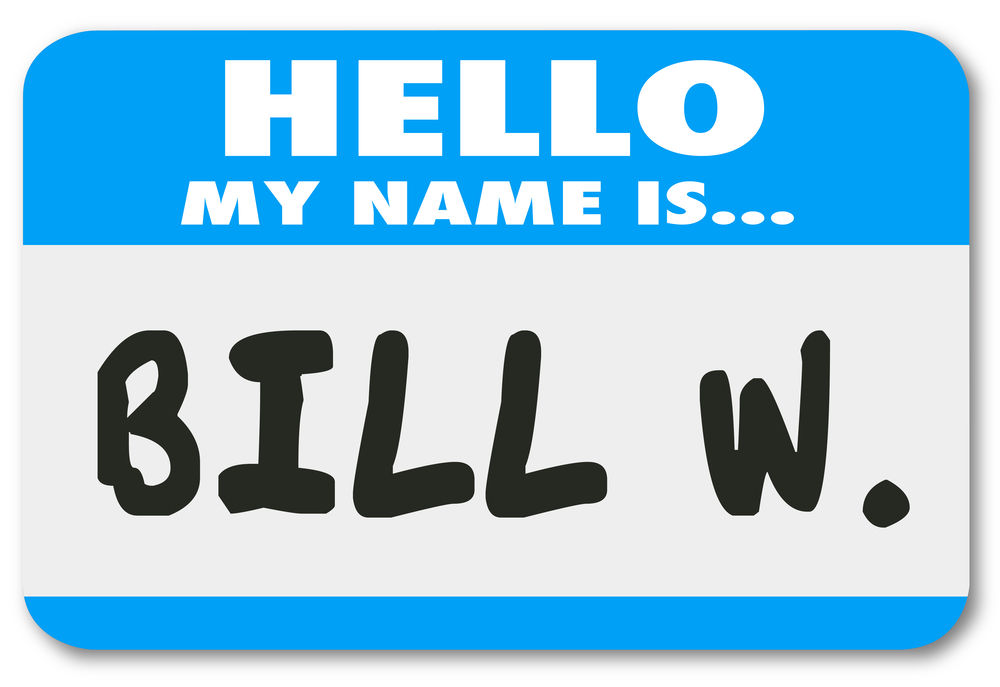 Writing a journal can help to improve the benefits further in these cases. Patients who suffer from STDs or alcoholism are often not able to express their feeling of guilt. They tend to suppress these feelings due to which their emotional health is affected.
Writing a journal is very important in such cases because patients find it easier to write what they feel in the journal than discuss it with a doctor. The journal can help the doctor understand what the patient is experiencing and can offer appropriate suggestions like joining an alcohol anonymous group.
Thus, a journal can be a way to express the symptoms patients can not discuss with the doctor during a face-to-face consultation.
Lower Costs Associated with Online Therapy
Online therapy can be a win-win situation for both the patient and the doctor. Online therapy can help patients save money in an indirect manner by preventing the need to travel to the doctor.
They can schedule the appointment at any time of the day including their lunch hour at the office. This allows them to discuss their health issues with the physician without having to take leave.
Similarly, they can use the time they would have otherwise spent on traveling to the clinic and waiting for the doctor in a productive way. They can use this time to complete their assignment or work out in the gym or spend quality time with family.
Mostafa Langarizadeh, in his research study published in the Acta Informatica Medica, has mentioned that online therapy could help reduce the overall costs of acute and chronic diseases. It could lead to adaptable and efficient solutions especially for patients with psychological and behavioral disorders with promising outcomes. [9]
Online therapy may also work well for doctors as it allows them to consult more patients in a shorter time. When patients write a journal regularly and use it as a base to describe the symptoms, it helps the doctor assess the patient's health more efficiently.
It also saves time on asking questions to know more about the symptoms as most of the information is already mentioned in the journal. This can allow the doctor to treat more patients in less time thereby creating a sense of satisfaction.
Prevent Spread of Infectious Disease
Before the idea of online therapy was rooted and widely accepted, patients with immune disorders were at increased risk of catching an infection at the hospital, clinic, or even the public transportation system. Also, research studies have revealed that the immunity of patients becomes weak when they are suffering from stress and anxiety. Hence, it was not advisable for patients to visit a clinic repeatedly for follow up. [10]
Research studies have also shown that the risk of Healthcare-Associated Infections or HIA is higher in premature babies, elderly people, and patients with diabetes or low immunity. A visit to a hospital or clinic can expose them to a wider range of pathogens, which can hamper their recovery. Hence, it is essential for these patients to choose online therapy to minimize their visits to a hospital. [11]
Online Consulting Amidst COVID-19 Pandemic
The recent COVID-19 pandemic has made us rethink our decisions related to health and life in general. Online therapy has brought about a huge relief during this time of crisis as it has provided an efficient way for patients to consult a doctor without having to travel or be in crowded places.
The WHO (World Health Organization) and the CDC (Centers for Disease Control And Prevention) have advised patients to follow social distancing norms and avoid visiting crowded places to prevent the spread of coronavirus. The virus has the potential to spread from an infected person to another person within a distance of nearly 1 meter. [12] [13] This has increased the need to choose online therapy as it can allow patients to follow the social distancing norms and stay safe at their homes while receiving treatment for their medical condition.
Traffic Accidents are Reduced
There is a strong association between depression and the risk of accidents. A research study conducted by Joah L. Williams has suggested that patients suffering from psychological disorders such as depression, anxiety, and post-traumatic stress disorder should avoid being behind the wheels. [14]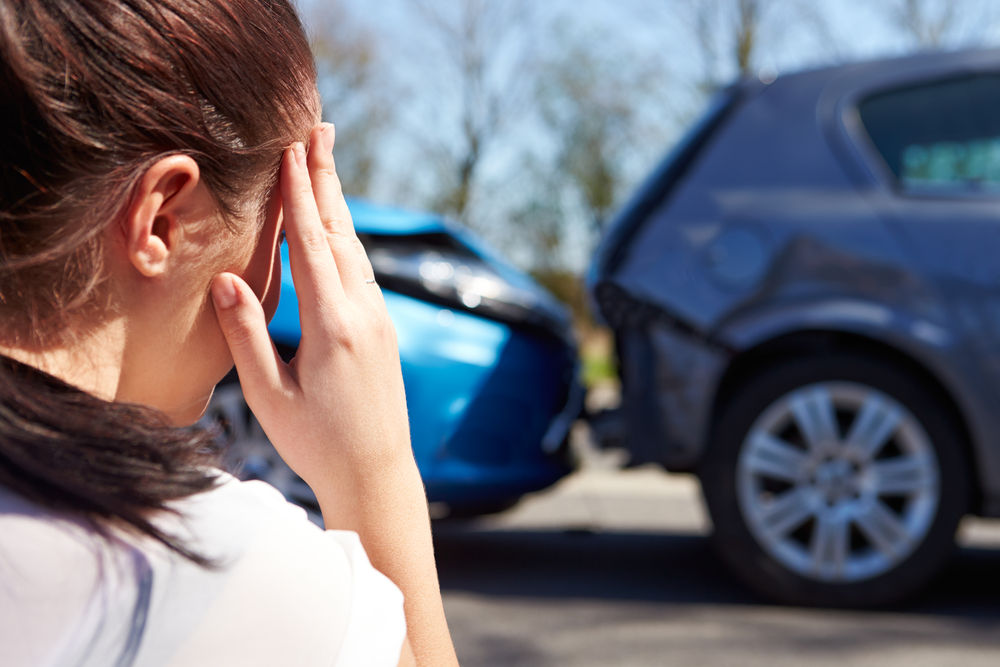 It has been observed that most automobile accidents across the world occur when the patient is driving while being mentally stressed. Patients also tend to be more stressed or anxious while driving to the therapist for counseling due to which their chances of losing control on the wheels increase.
One research study published in the Journal Of Traumatic Stress has also revealed that the link between depression and accidents could be attributed to the lack of concentration and sleeplessness. [15]
Patients with depression often experience fluctuations in their moods and emotions. They may, at times, drive to the counselor while being under severe mental stress. The unfavorable emotional health could reduce their focus or the ability to be alert while driving. The imbalance in the levels of hormones in the brain caused due to depression may also affect their reflexes preventing them from acting promptly when the need arises.
Additionally, patients suffering from psychological health issues usually have a poor sleep pattern. They find it difficult to get a sound sleep at night due to which they feel sleepy and less alert during the daytime. Moreover, the antidepressant drugs prescribed for the management of these disorders can cause drowsiness thereby worsening the risk of accidents. [16]
Online Counseling Reaches Rural People
Another reason I recommend online therapy is to provide an opportunity for people who live in rural areas to consult with mental health disorder specialists.
Most smaller cities and villages do not have advanced healthcare facilities. There is also a shortage of health coaches and psychotherapists in these areas. The lack of facilities can deprive people of the coaching they need to overcome some of life's most difficult challenges.
According to a researcher, Donna Goodridge, online consultation is a great opportunity even for patients who have no access to the internet. It can help them overcome the challenges of distance and thus, improve the treatment they can receive. [17]
Patients can simply send an SMS or discuss their problems on a phone call. Online therapy offers several options for patients to choose from making it convenient for them to receive advanced medical treatment. [18]
Start Helping People Overcome Everyday Challenges
HEALTH DISCLAIMER
This blog provides general information and discussions about health and related subjects. The information and other content provided in this blog, or in any linked materials, are not intended and should not be construed as medical advice, nor is the information a substitute for professional medical expertise or treatment.
If you or any other person has a medical concern, you should consult with your health care provider or seek other professional medical treatment. Never disregard professional medical advice or delay in seeking it because of something that have read on this blog or in any linked materials. If you think you may have a medical emergency, call your doctor or emergency services immediately.
The opinions and views expressed on this blog and website have no relation to those of any academic, hospital, health practice or other institution.
References:
https://www.psychologytoday.com/us/blog/what-mentally-strong-people-dont-do/201911/does-online-therapy-work

https://www.bmj.com/content/351/bmj.h6019

https://www.sciencedirect.com/science/article/pii/S0887618517304474?via%3Dihub

https://www.sciencedirect.com/science/article/abs/pii/S0741832914201091?via%3Dihub
https://www.ncbi.nlm.nih.gov/pmc/articles/PMC4920262/
https://www.betterhealth.vic.gov.au/health/ConditionsAndTreatments/infections-in-hospital-reduce-the-risk
https://www.cdc.gov/coronavirus/2019-ncov/prevent-getting-sick/social-distancing.html
https://www.who.int/emergencies/diseases/novel-coronavirus-2019/advice-for-public
https://onlinelibrary.wiley.com/doi/abs/10.1002/jts.21983
https://www.ncbi.nlm.nih.gov/pmc/articles/PMC5734598/