Starting your own Christian counseling practice may seem daunting. There are so many things to consider like what type of credentials you need, what services you want to provide, where you will practice, and not to mention all the logistics of starting your own business. However, starting your own Christian counseling practice can be a rewarding and exciting endeavor. This guide will help walk you through some of the decisions you will need to make as well as some of the practical steps needed to start your own business.
What is a Christian Counselor?
The first step in opening your Christian counseling practice is to determine what kind of counselor you are. Although a Christian counselor has a specific skill set and job description, it is often confused with other types of Christian providers. Pastoral counseling/pastoral care/biblical counseling is not the same as Christian counseling. Also, a counselor who is a Christian is not the same thing as a Christian counselor. The main differences in these roles are training, licensure, and emphasis on psychology.
Pastoral counseling is also called pastoral care or Biblical counseling. Pastors are trained in seminary where they receive theologically sound doctrine based on the teachings in the Bible. They receive minimal to no training in psychology or mental health, so it is up to them to seek knowledge in those areas. Biblical counselors typically work within the church and counseling is part of their ministry. They are not required to be licensed by the state. The emphasis in pastoral counseling is the Bible. Generally speaking, Biblical counselors believe all solutions and healing are found in the Word of God alone. They do not typically use other evidenced-based techniques in their counseling sessions. Pastoral care is best for clients who have religious questions or who are going through a faith crisis. This type of counseling is not best for ongoing mental illness issues.
A Counselor Who is a Christian
On the other hand, there are counselors who happen to also be Christians. These therapists have a background in psychology and usually hold a masters or doctorate degree in counseling or psychology. As Christians, they may be willing to talk about scripture and pray with clients, but their emphasis is on evidenced-based techniques, and they often take a more secular technique. They do not have any formal Bible training like a pastoral counselor would have. Instead, their understanding of Christianity is typically based on their own beliefs and what they have learned or experienced as a Christian. It is up to them to pursue theological training if they choose to incorporate it in their sessions. Counselors are required to have a degree and state license and often are expected to complete a set number of hours under supervision. This type of counseling is best for clients who want an evidenced-based approach that takes into consideration their faith.
A coach is more like a cheerleader – someone who encourages, empowers, and motivates others to reach their goals. They are not required to have any formal education, training, certification, or licensure. They often coach people who struggle with something they themselves struggled with and overcame. It is up to them to seek knowledge in both theology and psychology if they want to incorporate those areas in their counseling. This type of counseling is best for clients who want a more laid-back approach and just need a little motivation and accountability to make life changes.
Incorporate Bible journaling into your Counseling practice. Invite your clients to start today.
A Christian counselor is a combination of a pastoral counselor and a counselor who is a Christian. They have educational training in both theology and psychology. They usually hold a bachelor's degree in psychology or counseling and have a masters and/or certification in Christian counseling. Because they hold a degree or certification, they are able to be licensed by the state. They believe that the Bible holds solutions and healing for their clients, but that it is not the only tool that can be used. They practice evidenced-based techniques that focus on mental, emotional, and spiritual health. This type of counseling is best for clients who want a well-rounded approach that incorporates both theology and psychology.
How Do I Become a Christian Counselor?
States have different guidelines for counseling certifications and licenses. While this is a basic overview, you should check your states requirements. A helpful list of all 50 states' licensing requirements can be found here.
Earn the Degree or Get Certified
If you want to be a state licensed counselor, you must earn a degree. Most states require a master's degree or higher to qualify for a license in counseling. Some also require that your course load covered specific topics such as substance abuse or human sexuality. Earning a master's degree or higher typically takes between three to six years. An additional two to four years of supervision under a licensed counselor is also required for most states.
If you do not want to pursue state licensure but you want education and training that incorporates both theology and psychology, then you can complete a Christian counseling degree at any level or a Christian counseling certification. The length of time to complete these courses as well as supervision requirements vary among programs. If you choose to pursue a degree or certification, be sure to look at the school or organization's faith statement and mission statement first to be sure their beliefs align with your own.
Pastoral Counseling and Coaching
As mentioned before, pastoral counseling and coaching do not require licensure. It is up to the organization these counselors work for if specific educational or training requirements must be met. If you are a pastor, talk to you church leaders to gain a better understanding of what would best meet the needs of your congregation. If you want to be a coach, set clear boundaries with your clients so they understand your ability and so you know when to refer out.
What Other Qualifications Do I Need?
Besides a degree or certification, there are some other qualifications you need to be a good Christian counselor.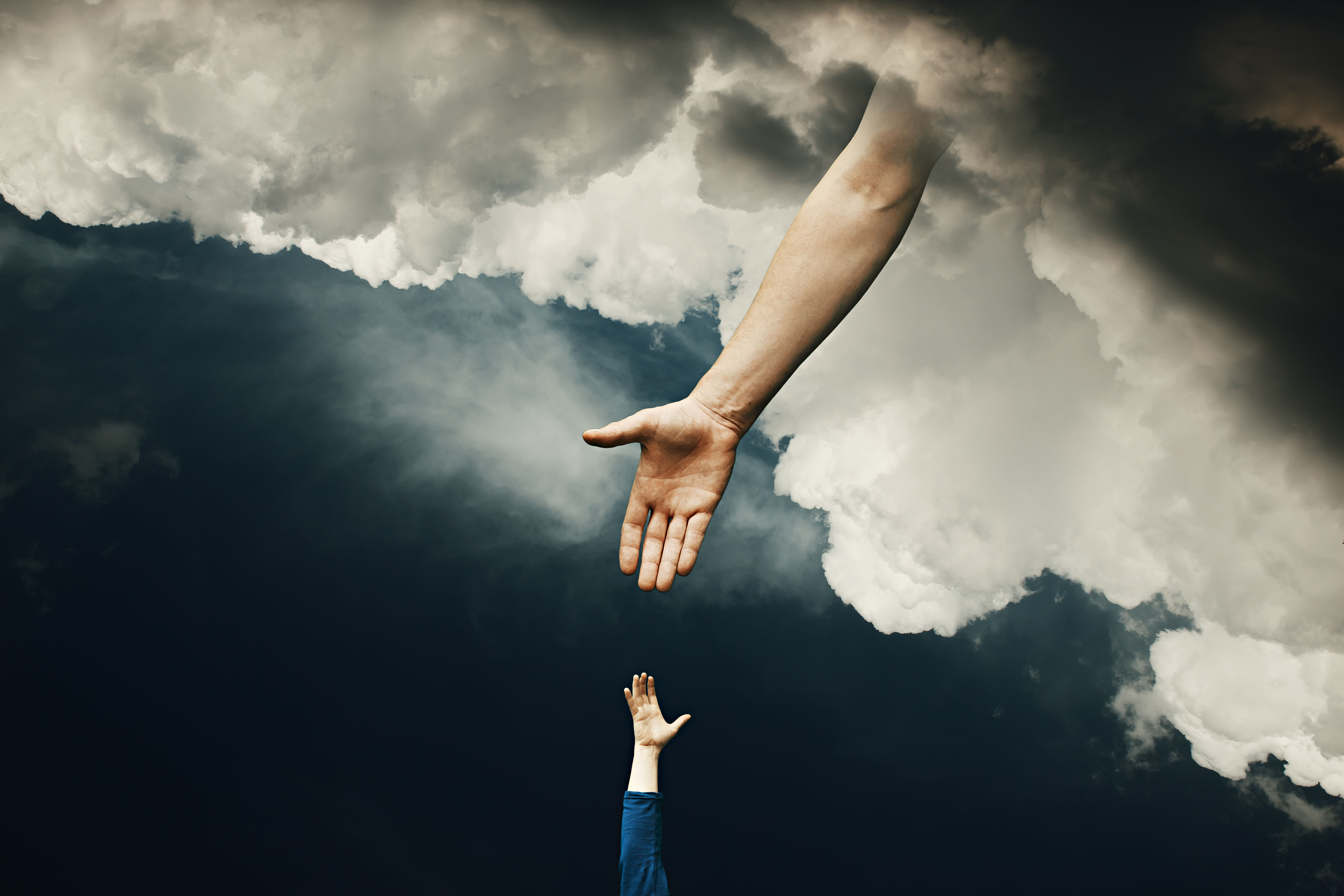 Christian counseling is not "just a job" because it holds the responsibility of not only caring for client's mental health, but also their spiritual health. Your clients will look to you for Bible knowledge, prayer, and encouragement, all which should lead them to Jesus. To do this effectively and in a way that is pleasing to God, you should believe this is a career God is calling you to, to serve Him and others.
"For the gifts and the calling of God are irrevocable." Romans 11:29
"You did not choose me, but I chose you and appointed you that you should go and bear fruit and that your fruit should abide, so that whatever you ask the Father in my name, he may give it to you." John 15:16
You have probably heard the saying "you can't help others before you help yourself". The same is true with faith. It is hard to help those who are weak in their faith if you are struggling to have faith as well. Your own faith must be strong and cared for so that you can help others have faith and care for them.
Share your faith with people through counseling. Start a Club and Invite your clients to start today.
Also, have faith in your clients. Believe that with God's help and the tools He has given you as a counselor, that people really can change. Don't give up on difficult clients, have faith that God can use you to help bring them healing.
"So faith comes from hearing, and hearing through the word of Christ." Romans 10:17
"For we walk by faith, not by sight." 2 Corinthians 5:7
"And without faith it is impossible to please him, for whoever would draw near to God must believe he exists and that he rewards those who seek him," Hebrews 11:6
Know truth, speak truth, and point your clients to truth. Carefully consider the words in the Bible so that you do not take them out of context in an effort to comfort a client. Do not just quote scripture to your client or use clichés, instead look at God's Word together. This helps build trust as your client sees it is not their counselor's words, but God's words, and they will be less likely to feel like you are pushing a certain belief on them. When using scripture, remember the Bible is the authority, not you.
"Like newborn infants, long for the pure spiritual milk, that by it you may grow up into salvation." 1 Peter 2:2
"so that we may no longer be children, tossed to and fro by the waves and carried about by every wind of doctrine, by human cunning, by craftiness in deceitful schemes. Rather, speaking the truth in love, we are to grow up in every way into him who is the head, into Christ," Ephesians 4:14-15
You will see your clients at their worse. They will describe their sins and all the hurt and brokenness in their lives. When these hard moments come up, remember that even in their sin and pain, they were created in the image of God. When it is easy to see all the wrongs in their life, search for the good. There is always good because we were made to reflect a good God. Commit to your clients and express your concern for them. Let them know you want to be there to bear their burdens, encourage, and support them, not just "fix" them.
"When he went ashore he saw a great crowd, and he had compassion on them, because they were like sheep without a shepherd. And he began to teach them many things." Mark 6:34
"Blessed be the God and Father of our Lord Jesus Christ, the Father of mercies and God of all comfort, who comforts us in all our affliction, so that we may be able to comfort those who are in any affliction, with the comfort with which we ourselves are comforted by God." 2 Corinthians 1:3-4
"Then God said, 'Let us make man in our image, after our likeness…So God created man in his own image, in the image of God he created him; male and female he created them." Genesis 1:26-27
As a Christian and as someone who will be looked to for wisdom, guidance, and as a model, you must set clear boundaries that align with your beliefs. While you must be sure to comply with privacy laws, consider these questions regarding your safety and conscience: Will you be in a building alone with a client? Will you meet with the opposite sex alone? Will you have sessions available in the evenings/after dark? What safety features (alarm, pepper spray, phone readily available, etc.) will you have in your office? If you do not take insurance, will you only see Christian clients? Will you practice with a secular organization? How will you handle volatile clients? How will you end a client contract if you are uncomfortable continuing care?
"The aim of our charge is love that issues from a pure heart and a good conscience and a sincere faith." 1 Timothy 1:5
"So I always take pains to have a clear conscience toward both God and man." Acts 24:16
You won't have all the answers and you won't be able to find the best solution for every client you see. Be humble and recognize when you need help. Be willing to do what is best for your client even if that means seeking alternate care for them. If a client is struggling with severe mental illness, refer them for psychiatric care. If a client is struggling with religious questions or a faith crisis that is too much for your skillset, refer them to pastoral care.
"Put on then, as God's chosen ones, holy and beloved, compassionate hearts, kindness, humility, meekness, and patience," Colossians 3:12
"With all humility and gentleness, with patience, bearing with one another in love," Ephesians 4:2
In all that has been mentioned, don't forget to simply be you. You are not a perfect Christian, and you don't have to pretend to be for your clients. You certainly don't want to make a client's session all about you, but people want to feel heard and validated. Sometimes the best way to do this is by sharing snippets of your life that show your client you can relate to them.
Most importantly, remember you are you, not God. It is not your job to save your clients. It is your job to encourage them, care for their mental health, and point them to Christ. You do your job, and let God do His.
"For all have sinned and fall short of the glory of God," Romans 3:23
"For by grace you have been saved through faith. And this is not your own doing; it is the gift of God, not a result of works, so that no one may boast." Ephesians 2:8-9
Why Start My Own Christian Counseling Practice?
Glorify God by Using the Gifts He Has Given You
Becoming a Christian counselor is a way to fulfill your calling within your profession. It is good and right to use the gifts and talents that God has given to you and in doing so, you glorify His name.
"As each has received a gift, use it to serve one another, as good stewards of God's varied grace: whoever speaks, as one who speaks oracles of God; whoever serves, as one who serves by the strength that God supplies – in order that in everything God may be glorified through Jesus Christ. To him belong glory and dominion forever and ever. Amen." 1 Peter 4:10-11
"For we are his workmanship, created in Christ Jesus for good works, which God prepared beforehand, that we should walk in them." Ephesians 2:10
Christian counseling gives you the opportunity to live out your beliefs and practice what the Bible teaches. Through this profession, you are given the opportunity to serve God's beloved children.
"Let each of you look not only to his own interests, but also to the interests of others." Philippians 2:4
"Bear one another's burdens, and so fulfill the law of Christ." Galatians 6:2
"For God is not unjust so as to overlook your work and the love that you have shown for his name in serving the saints, as you still do." Hebrews 6:10
No Secular Restrictions
Being identified as a Christian counselor means you have no secular restrictions on how you conduct your practice. Some organizations and practices, while they claim to incorporate the client's faith, only allow the client to initiate or share about their beliefs. You must always pay attention to your client's needs and not do anything that makes them uncomfortable, but as a Christian counselor you can pray with and for your clients, read scripture together, and incorporate your shared faith in the healing process.
"Do not be conformed to this world, but be transformed by the renewal of your mind, that by testing you may discern what is the will of God, what is good and acceptable and perfect." Romans 12:2
"Set your minds on things that are above, not on things that are on earth." Colossians 3:2
Ultimately, healing is found in Christ. As a Christian, you know that no matter what therapies or techniques you try, that true, lasting healing is only found in Jesus. Therapy and evidenced-based techniques are important tools that are part of the healing process, but as a Christian counselor you are not limited to those tools. You can openly talk about the healing that is found in Christ and incorporate Him into your sessions for well-rounded counseling.
"Heal me, O Lord, and I shall be healed; save me, and I shall be saved, for you are my praise." Jeremiah 17:14
"He himself bore our sins in his body on the tree, that we might die to sin and live to righteousness. By his wounds you have been healed." 1 Peter 2:24
"But he was wounded for our transgressions; he was crushed for our iniquities; upon him was the chastisement that brought us peace, and with his stripes we are healed." Isaiah 53:5
Aside from the Christian counseling component, there are several steps to take to form your practice. Below is a brief overview of some of the things you should consider when creating a business, but it is best to research your state's specific laws and guidelines. GoodTherapy offers a great guide for starting your practice as well.
Check Local, State, National Guidelines
Research laws and guidelines to understand what you are allowed to do and where you can do it. As mentioned before, states have different requirements for counseling licensure. They also can have different legal requirements such as zoning laws, requirements for a business license, and malpractice or liability insurance.
If you are going to be meeting clients in person, you will need a secure and confidential space to meet clients. Your space should be neutral, yet inviting and comfortable. You need to create a space you are comfortable in because your comfort will impact your client's comfort. Some things to consider are furniture, decorations, technology, and safety and security measures.
If you are going to offer virtual counseling, you need to make sure you have the necessary technology and that it is functioning properly and regularly updated. You also need to ensure you have a quiet space where you will not be interrupted or have a potential privacy breech.
How big will your practice be? Do you need to hire a receptionist or assistant? What type of personalities do you work best with? Will you do your own payroll and bookkeeping or outsource those tasks?
An LLC is a Limited Liability Company. It is a way to structure your business that protects your personal assets in the event your practice is sued. Depending on your state, it costs anywhere from $50 to $500 to form an LLC.
Check your state requirements

Choose a name

Choose a registered agent – this is the person or business entity that accepts tax and legal documents on behalf of your business. You will need to check your state's guidelines.

File the Articles of Organization – these are the forms you must fill out and file with your state to form your LLC. You will need a Certificate of Organization and a Certificate of Formation.

Create and Operating Agreement – this is an outline of how your practice will make financial and functional decisions.
There are several companies who can help you with these tasks for a low fee. You can also find free templates online to help you get started.
HIPAA Compliance and Legal Requirements
Be sure to create forms for your client's chart. You need to gather basic information from the client, as well as provide them with and disclosure forms, informed consent, and referral documents. Update these forms regularly and make clients aware of the changes. Be sure you are adhering to local and state requirements and the policies you have put in place for your practice.
Will you accept insurance, or will your practice be self-pay only? In order to join insurance networks, you must be licensed. If you are not licensed, you cannot bill a client's insurance company for payment. If you cannot or choose not to accept insurance, be aware of the way that may impact your practice. Without insurance, many clients cannot afford that average rate for counseling which leads them to seek secular counseling at a practice that does accept their insurance or minimize or eliminate their sessions so that they do not receive the best care.
With that said, know your worth. You are not a non-profit or a charity, this is your livelihood, and that's ok. How will you determine your rates? Will you offer discounts, a sliding scale, or scholarships for clients who cannot afford the full price? If so, how will you fund scholarships? Will you offer pro bono work?
If you want to find ways to grow your business, JournalOwl is a great resource to help you brand yourself and recruit clients.
JournalOwl offers two plans for their "Owls" to offer coaching and counseling services to their clients. You can create a free coaching profile which allows you to counsel clients you are auto-matched with and create free journaling challenges and therapy courses. For a small fee per year, you can become a premium coach with offers priority matching of clients and payment for journaling challenges and therapy courses you create.
Your profile gives you a space to highlight your experience, education, training, and specialties. It also has the option to upload a headshot or video introduction, link your LinkedIn account, and list your office number. Your profile alone is a great way to create an online presence. With each client you coach and each journal challenge or therapy course you create, you increase your presence and make your practice known.
JournalOwl allows you to recruit clients and accept payment through their website. There is an "invite client" button that enables you to invite clients via email or mobile phone number so your existing clients can experience all JournalOwl has to offer with you. You will also gain new clients as you build your practice and brand yourself in forums. You have the option to do individual counseling, or you can create private groups to help clients who are going through similar situations.
Other Benefits of Online Counseling
Working with JournalOwl gives you control over your schedule and the flexibility you need. Clients feel more at ease in their own environment, which can lead to openness and greater progress. They also appreciate that they can send a message at any time and not have to wait until their next session to keep their counselor updated (although you can set boundaries regarding responding to messages between sessions). Online counseling gives access to people needing mental health care who normally would not have access to it due to lack of transportation or disability. For more details on the benefits of online counseling versus traditional in-person counseling, you can read this article Online vs. In-person Therapy.
Conclusion
Starting your own practice doesn't have to be a scary task! Take it one step at a time and think through what you want your practice to offer to your clients. There are many online resources to help you research the best options for your practice and JournalOwl is a great website to use to brand yourself and build your online presence as well as recruit clients and receive payment.
What is a Christian Counselor?
A Christian counselor is a counselor who incorporated both theology and psychology in their therapeutic techniques. They believe that God is the ultimate healer, and the Bible is a tool that can be used in the healing process. However, they believe God has gifted counselors with skills and tools that can be used as well. Christian counselors have an understanding of biblical principles as well as evidenced-based practices and they use both to provide clients with a well-rounded approach.
Christian counseling should not be confused with biblical counseling/pastoral counseling/pastoral care, which only offers clients answers from the Bible from a minister who likely has very little or no training in mental health. Christian counselors should also not be confused with counselors who are Christians, who take a secular approach and can only incorporate Christianity based on their experiences in the faith.
Create a journey on JournalOwl for your clients between therapy sessions.
Why Is Christian Counseling Important?
Christian counseling is important because it is a calling from God that allows a person to live out Christ's teachings in their profession. Christian counselors offer their clients faith, compassion, and love and possess a spiritual maturity that allows them to point others to Christ. Christian counselors are not restricted by secular guidelines and are free to discuss faith with their clients as well as pray with and for them and read scripture together. Christian counseling is where biblical knowledge, an acknowledgment of the importance of faith in a client's life and evidenced-based practices meet together to offer a client the best and most effective care. It prioritizes mental health without disregarding the spirituality of the client. Christian counselors are able to help their clients see how Jesus is the only true answer to their problems, but also give them the tools needed to live a life that is healthy and full.
How Can I Become a Christian Counselor?
There are several routes you can take to offer Christian-based counseling. Pastoral counselors and life coaches do not require degrees or licensure. To become a licensed Christian counselor, you must earn a master's degree or higher and meet any state requirements regarding supervision hours. If you do not wish to become licensed, you can obtain either a counseling degree or certification.
How Do I Start My Own Practice?
It is best to look up your local and state guidelines to learn how to start your own practice. Some things you will need to consider are where you will practice, if you will need staff, how to set up an LLC, HIPPA and legal requirements, and how you will handle insurance and billing.
What are the Benefits of Using JournalOwl to Build My Practice?
JournalOwl provides you with a space where you can brand yourself and make your practice known. Your profile and activity in forums will build your online presence will help grow your practice. You can also recruit clients and receive payments. You can offer individual and group sessions, as well as create journaling challenges and therapy courses for your clients.
How Can I Get Started with JournalOwl?
JournalOwl offers two plans for their "Owls" to offer coaching and counseling services to their clients. You can create a free coaching profile which allows you to counsel clients you are auto matched with and create free journaling challenges and therapy courses. For a small fee per year, you can become a premium coach with offers priority matching of clients and payment for journaling challenges and therapy courses you create.
What are the Benefits of Online Counseling?
Online counseling gives you a flexible schedule that you control. Clients are often more comfortable in their own environments, so online counseling can ease their tension or anxiety about seeing a counselor and lead to more productive sessions. It also helps those with barriers to healthcare, gain access to the help they need.