Many people seek out wisdom and guidance from the Bible when they are struggling with a particular emotion or difficult circumstance. It is full of verses about comfort for the brokenhearted, encouragement for the disheartened, and peace for the anxious. The Bible also has a lot to offer to someone in the pursuit of happiness. However, finding these verses can sometimes be difficult because the word happy only appears in the Bible about eight times (depending on the version you are reading).
What Does Happiness Mean in the Bible?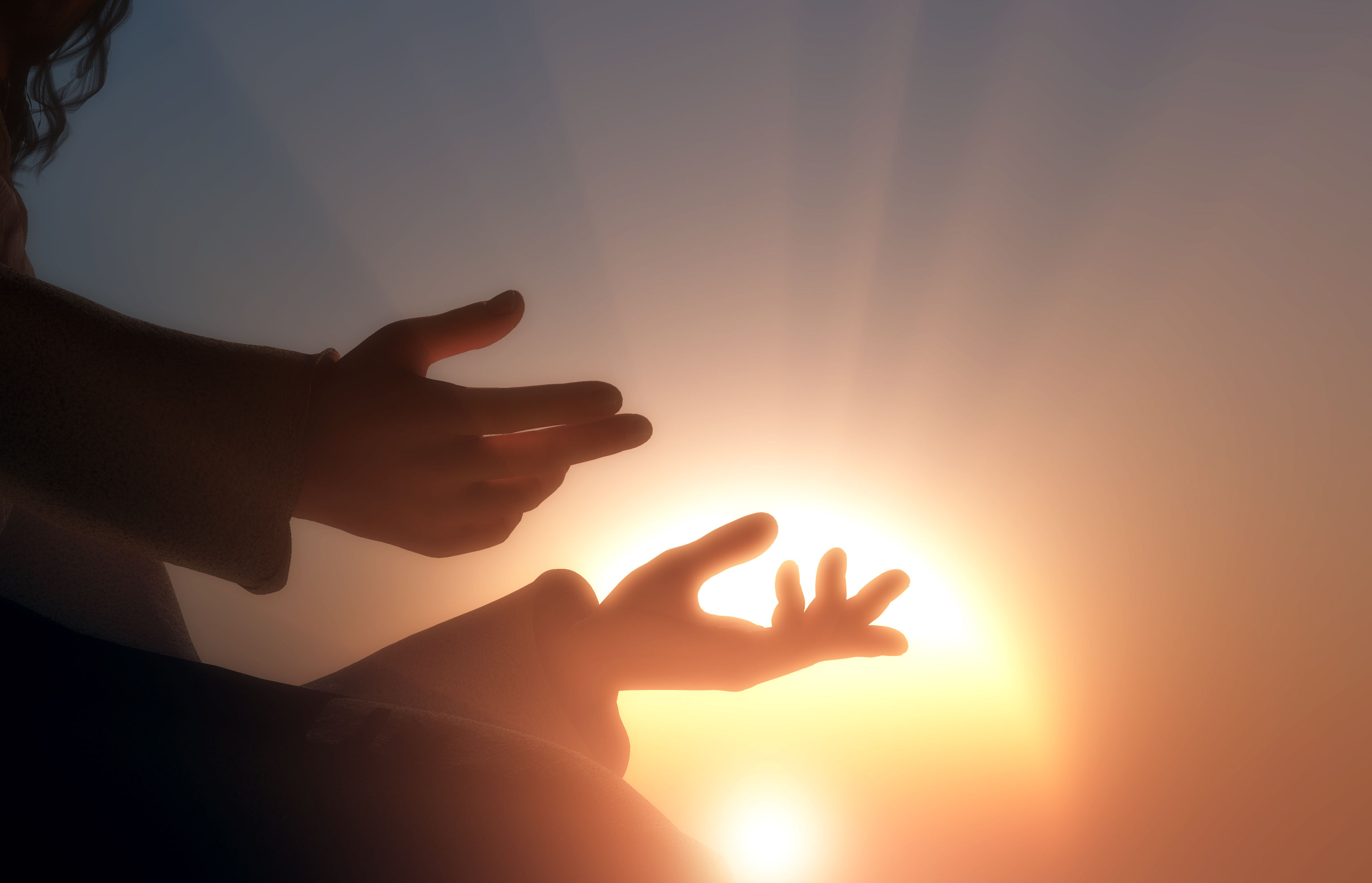 If you want to learn what the Bible has to say about happiness, you will have to search for verses that contain a synonym of the word. In the English language, appropriate synonyms are cheerful, content, gladness, pleasure, or joy. However, the Hebrew and Greek words used in the Bible meaning happy are synonymous with the word blessed.
The word blessed in the Bible is possibly best known for being used by Jesus in The Beatitudes during His Sermon on the Mount, which is recorded in Matthew 5:1-11:
"Seeing the crowds, he went up on the mountain, and when he sat down, his disciples came to him. And he opened his mouth and taught them, saying:
"Blessed are the poor in spirit, for theirs is the kingdom of heaven.
"Blessed are those who mourn, for they shall be comforted.
"Blessed are the meek, for they shall inherit the earth.
"Blessed are those who hunger and thirst for righteousness, for they shall be satisfied.
"Blessed are the merciful, for they shall receive mercy.
"Blessed are the pure in heart, for they shall see God.
"Blessed are the peacemakers, for they shall be called sons of God.
"Blessed are those who are persecuted for righteousness' sake, for theirs is the kingdom of heaven.
"Blessed are you when others revile you and persecute you and utter all kinds of evil against you falsely on my account. Rejoice and be glad, for your reward is great in heaven, for so they persecuted the prophets who were before you."
You may be thinking the types of people Jesus calls blessed don't seem like the kind of people who would be happy. If you are looking to the Bible to provide you with a list of tips on how to achieve lasting happiness in this life, you won't find it. You can indeed have moments of happiness in your life and there are many things you can do to help yourself be happy; however, real, lasting happiness is only possible in eternity with Jesus where there is no more sin or brokenness. The ones Jesus calls blessed suffer many trials on this earth, but their happiness is found in their eternal reward in heaven.
Can I Have Happiness Now?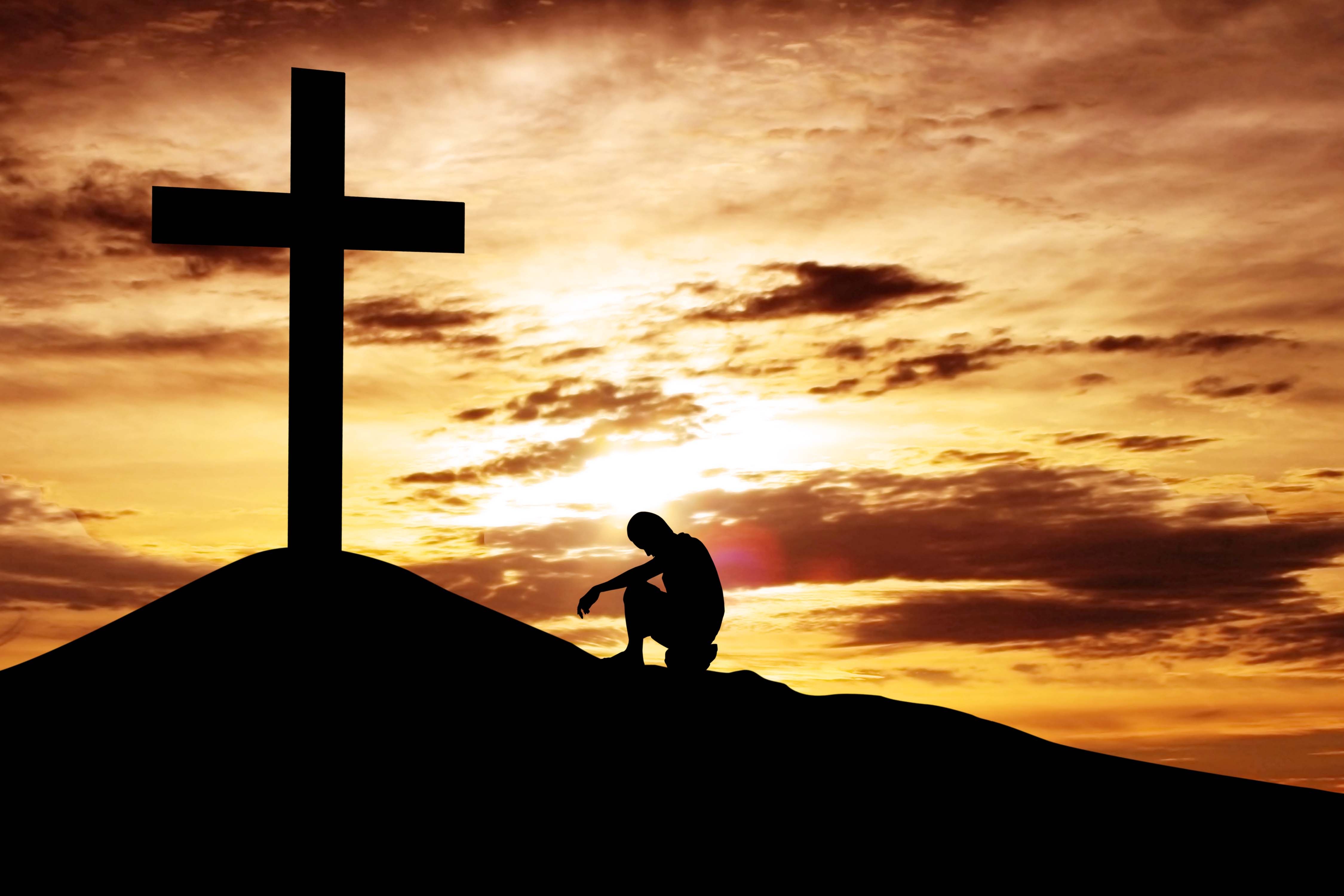 The Beatitudes show that your happiness is not dependent on your circumstances. Though you may face many trials in your life, you can still find happiness in the promise and hope of heaven. That doesn't mean God doesn't care about your happiness now; in fact, He cares about it very much! The happiness you experience now is a gift from God that is a tiny glimpse of the eternal happiness that is to come. There is joy in knowing the happiness experienced on earth is not the climax; something better is coming.
The problem is, sin and the brokenness of this world get in the way of our happiness too often. The best way to seek happiness now is to find joy in what God says to you through His Word and respond to it with praise, rejoicing, contentment, and endurance.
Bible Verses About Finding Happiness Through Praise
It is hard to feel unhappy when you are celebrating the good things in your life and praising God for all He has done for you.
Psalm 30:11-12
"You have turned for me my mourning into dancing; you have loosed my sackcloth and clothed me with gladness, that my glory may sing your praise and not be silent. O Lord my God, I will give thanks to you forever!"
Psalm 150
Praise the Lord!Praise God in his sanctuary; praise him in his mighty heavens! Praise him for his mighty deeds; praise him according to his excellent greatness! Praise him with trumpet sound; praise him with lute and harp! Praise him with tambourine and dance; praise him with strings and pipe! Praise him with sounding cymbals; praise him with loud clashing cymbals! Let everything that has breath praise the Lord! Praise the Lord!"
2 Samuel 22:50
"For this I will praise you, O Lord, among the nations, and sing praises to your name."
Bible Verses About Finding Happiness Through Rejoicing
Find something each day to rejoice in – it may be something big like a promotion at work, or it may be something you usually take for granted like God giving you another day with a beat in your heart and breath in your lungs.
Psalm 118:24
"This is the day that the Lord has made; let us rejoice and be glad in it."
Psalm 13:5
"But I have trusted in your steadfast love; my heart shall rejoice in your salvation."
Exodus 18:9
"And Jethro rejoiced for all the good that the Lord had done to Israel, in that he had delivered them out of the hand of the Egyptians."
Bible Verses About Finding Happiness Through Contentment
If you are constantly seeking earthly treasures to fill your soul, you will always be left feeling empty and unhappy. Let your joy and satisfaction come from the Lord, not from the fleeting things of this world.
Philippians 4:11-13
"Not that I am speaking of being in need, for I have learned in whatever situation I am to be content. I know how to be brought low, and I know how to abound. In any and every circumstance, I have learned the secret of facing plenty and hunger, abundance and need. I can do all things through him who strengthens me."
2 Corinthians 12:10
"For the sake of Christ, then, I am content with weaknesses, insults, hardships, persecutions, and calamities. For when I am weak, then I am strong."
Hebrews 13:5
"Keep your life free from love of money, and be content with what you have, for he has said, 'I will never leave you nor forsake you.'"
Bible Verses About Finding Happiness in Enduring Your Struggles
Even in your biggest struggles, you can rejoice that you are being made more like Christ through every trial and God will give you endurance.
Psalm 31:7
"I will rejoice and be glad in your steadfast love, because you have seen my affliction; you have known the distress of my soul,"
Romans 5:3
"Not only that, but we rejoice in our sufferings, knowing that suffering produces endurance,"
1 Peter 1:6-7
"In this you rejoice, though now for a little while, if necessary, you have been grieved by various trials, so that the tested genuineness of your faith—more precious than gold that perishes though it is tested by fire—may be found to result in praise and glory and honor at the revelation of Jesus Christ."
Practical Ways to Find Happiness in God's Word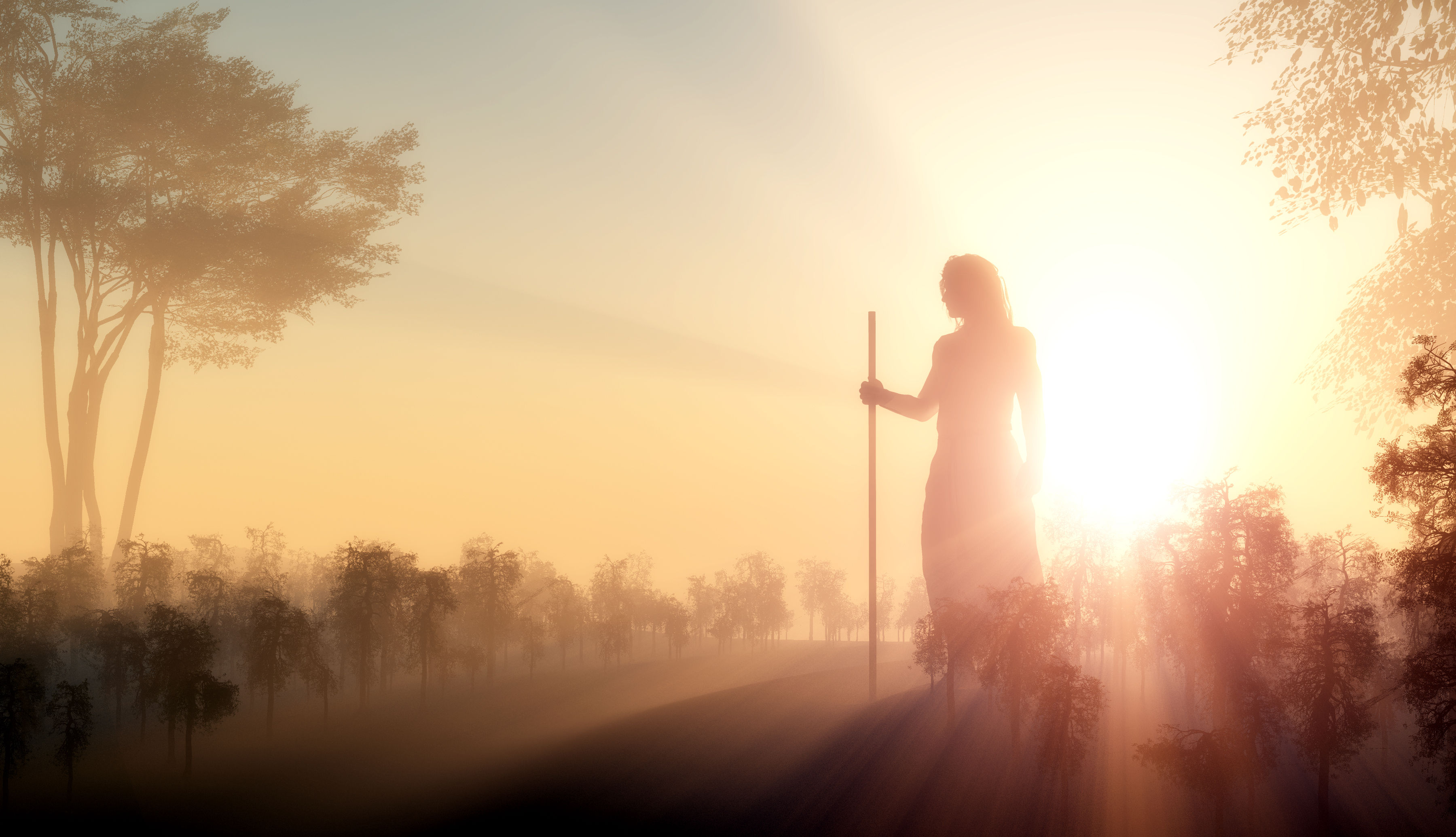 You may read through these verses and see how they could help others, but struggle to apply them to your life to find your own happiness. Psalm 1:2 says, "but his delight is in the law of the Lord, and on his law he meditates day and night." Similarly, Romans 7:22 says, "For I delight in the law of God, in my inner being," The Bible is the very Word of God and if happiness is found in Him, then it makes sense that reading His Word would bring you delight. So, what are some practical ways you can delight in God's Word?
Meditate on God's Word
Often, the picture of meditation is of someone sitting silently with their legs crossed and eyes closed while they attempt to clear their mind. But the word meditate in the Bible can mean to speak, imagine, or study. You were created to be in a relationship with God. He wants you to speak to Him, and He wants to speak to you. He wants you to use your imagination to enjoy reading His Word and He wants you to study His commands.
Meditate by Speaking
The way we speak to God is through prayer. Prayer can be a huge source of happiness. You can go to God with your needs, concerns, fears, and sins and trust that He hears you. Comfort is found in His nearness. You can pray a prayer of adoration, naming God's attributes that you've read about in the Bible. You can pray a prayer of thanksgiving, thanking God for all He has done from creation to your salvation. Happiness can be found in knowing you have access to the Creator of the universe, and He listens to you.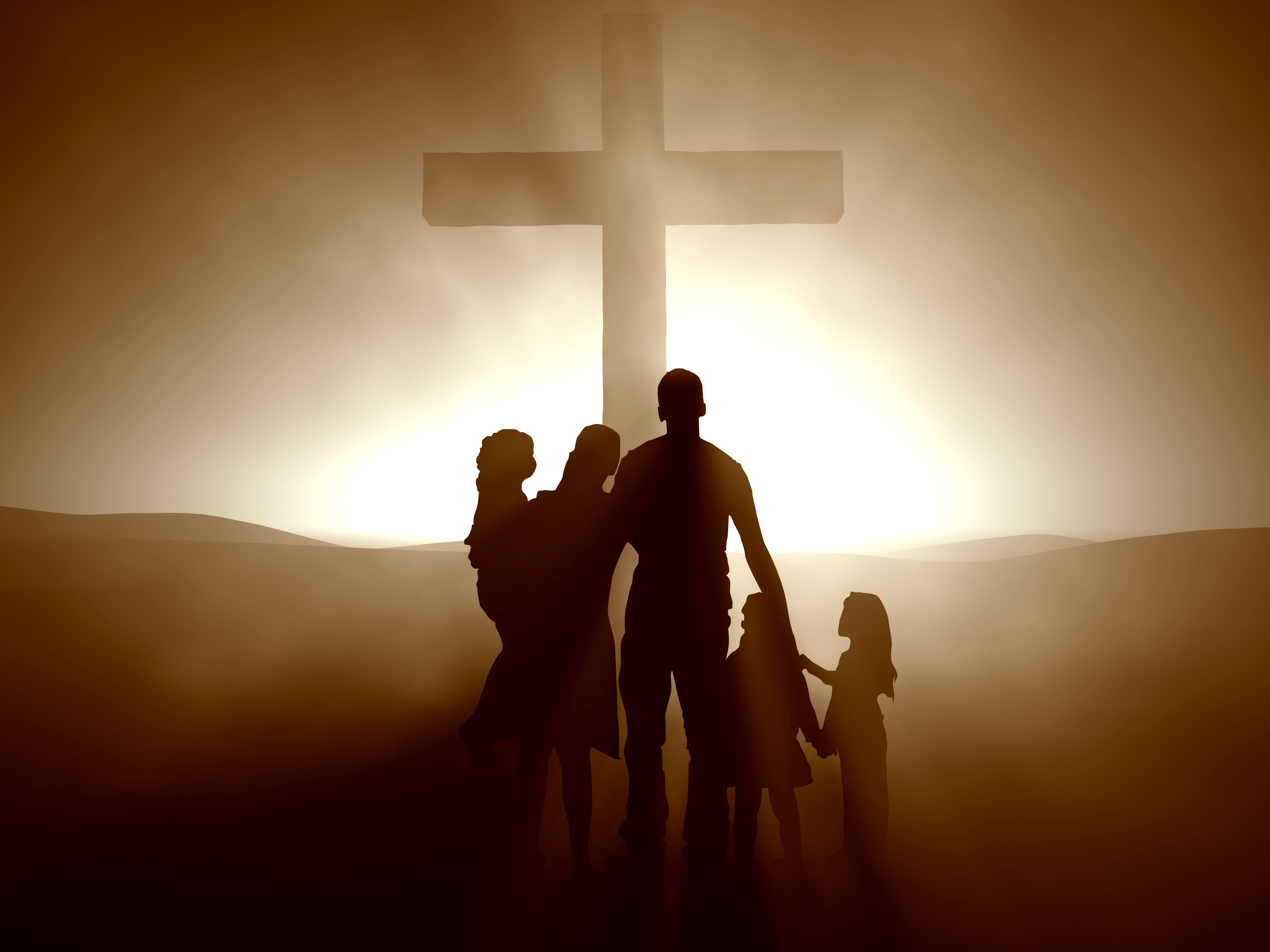 The ways God speaks to us are through nature, His Spirit, and His Word. There is a reason so many people feel happier outside; it is often where we feel most connected to God. Go spend some time in nature and take it all in. Look at the pattern on a pinecone, listen to a bird whistle a song, or smell the flowers you normally just walk past. All of God's creation points to His majesty, creativity, and power. Be in awe of what nature reveals to you about God's character and then search for verses that confirm what you experienced.
God also speaks to us through His Spirit. The internal nudge you feel, the goosebumps you get, and the feeling of conviction are all evidence of the Spirit working in you. Listen to what the Spirit is telling you about God and who you are as His child. Allow the Spirit to act as a translator between you and God so that you would receive God's Word with clarity and understanding.
Finally, meditate on God's Word by being in the Word. Read your Bible regularly and read it in different contexts. Read for entertainment, read for understanding, read for instruction. Reading the Bible for different purposes can help make it an enjoyable habit instead of it being a burdensome checkbox.
Meditate by Imagining
When you read your bible, put yourself in the story and imagine what life was like for the person you are reading about. What were they doing and what would that have felt like? See how their sin represents your sin, their need for a Savior reflects your need for a Savior, and their redemption is an example of the redemption you have in Christ. Imagine being in the den with lions or facing the giant with only a sling and stones. Imagine what Eden was like before the fall and how glorious Heaven will be. Use the imagery in the Bible to help create a picture in your head.
Meditate by Studying. Dig into the Word and read for understanding. A good study bible can help you do this. Read the footnotes and the listed cross-referenced verses. Find good commentaries for scripture you do not understand. Take notes, highlight, underline, and paraphrase scripture. Practice memorizing verses so that you have an arsenal of scripture to combat negative feelings. To delight in God's Word, you have to know it.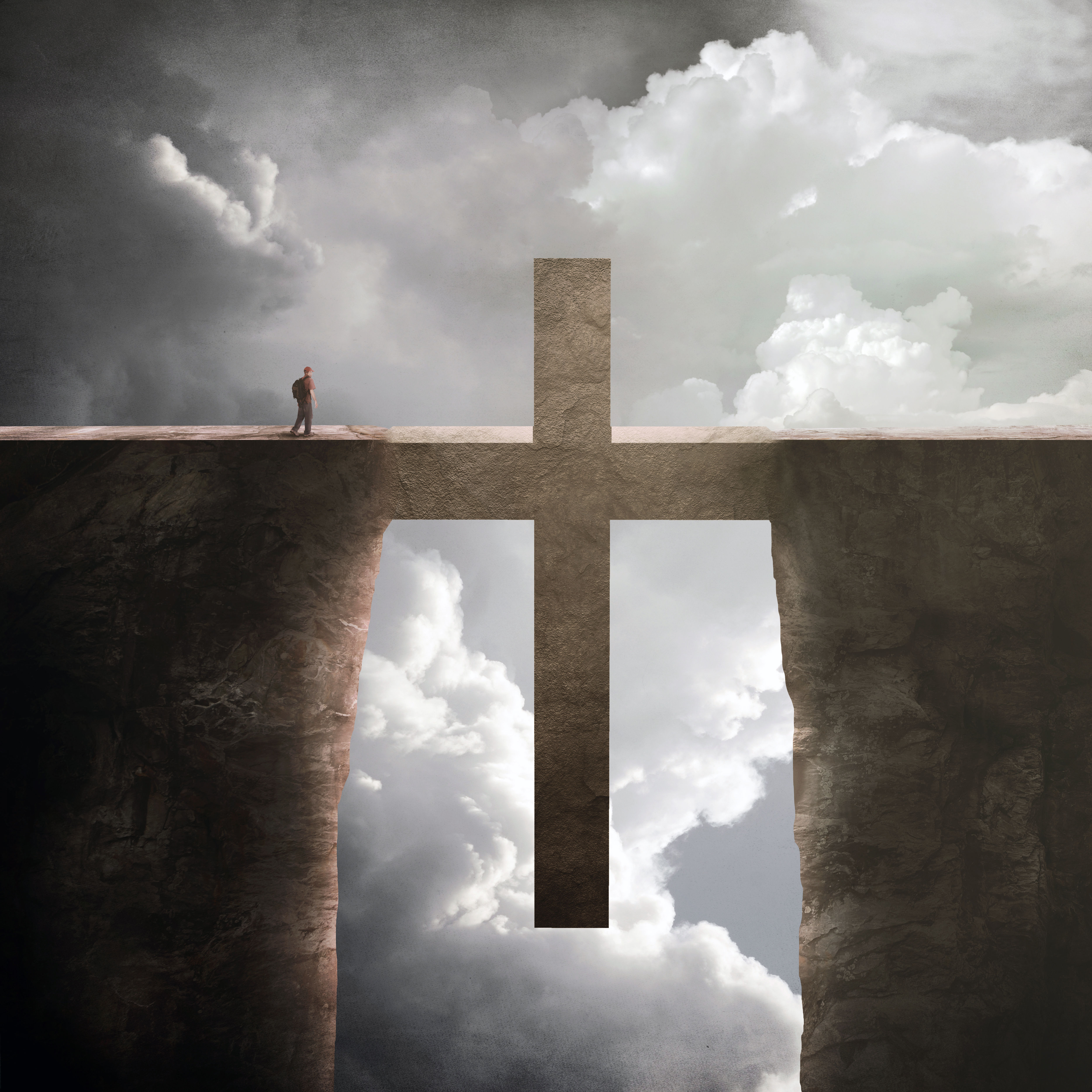 Journal. Journaling is a great way to find happiness. Positive Psychology lists a myriad of benefits to journaling including lowered blood pressure, reduced stress, increased immune support, better sleep, improved mood, and improved working memory. It cultivates gratitude, encourages positive self-talk, and often identifies the root of an issue. Journaling can also decrease symptoms of anxiety and depression.
Journaling scripture can be even more beneficial because you are writing out the truth. Often, emotions are muddled by sin which makes it difficult to discern what is true. By journaling God's Word, you can focus on what is true rather than only what you can see in the moment.
One great way to do this is through what Barb Raveling calls truth journaling. Truth journaling in essence is this: 1) write out your thoughts; 2) go back and number your thoughts; and 3) using scripture, write the truth for each lie (thought). This process gives you all the benefits of journaling by letting you get things off your chest but also points you back to the Bible so you can rejoice in the truth found in the Word of God.
Whether you are looking for a blank canvas to write out your feelings, prompts to guide your journaling, or plans to help you create healthy habits, you can get started with JournalOwl now. When you create a free account with JournalOwl you have access to a Freestyle Journal where you can write entries, attach images and links, and track your mood. You can also join specific Challenges on topics like gratitude, calmness, faith, and more. Journaling with JournalOwl is unique in that you can choose your level of autonomy. You can just use the freestyle journal, or you can take advantage of the JournalOwl community or seek out professional help.
Fellowship. JournalOwl offers fellowship with other Christians through their online community. From the very beginning, we see that God is all about relationships. In fact, He has always been in constant relationship with Himself as the Father, Son, and Holy Spirit. God created man and said it was not good for him to be alone, so He created a helper for the man (Genesis 2:18-23). God created the church so His people would be united by a common bond, encouraging one another and meeting each other's needs (Acts 4:32-35). God made us for relationships. If you are struggling to find happiness, consider what the Bible says about the importance of relationships in your life:
1 Thessalonians 5:11
"Therefore encourage one another and build one another up, just as you are doing."
Proverbs 27:17
"Iron sharpens iron, and one man sharpens another."
Galatians 6:2
"Bear one another's burdens, and so fulfill the law of Christ."
You were created for fellowship with others so that you could be encouraged and built up and so you could encourage and build up others. JournalOwl's online community allows you to connect with other users who are going through similar struggles as you so you can bear each other's burdens and encourage one another as you seek happiness through God's Word.
Consider Counseling
Meditating on God's Word, journaling, and engaging in fellowship are all wonderful starting points to find happiness, but sometimes they aren't enough. When depression, anger, anxiety, or discontentment is so deeply rooted in your life that happiness seems unattainable, it is wise to seek out professional help.
JournalOwl has professional therapists available for a small fee who can help you develop a plan for long-lasting positive change through deep introspection. You can be paired with an Owl who has overcome the same struggles you are facing who will guide you through safe and healthy therapeutic journaling that is Christ-centered and focused on God's Word. JournalOwl has a wide array of therapists available for online e-counseling for everyday issues or more in-depth issues such as addiction recovery, marital problems, and anxiety and depression.
True, lasting happiness is found in Christ alone, but you can still experience plenty of joy and contentment in your life through meditating on God's Word, journaling, engaging in fellowship, and seeking out professional counseling. JournalOwl is the perfect platform to help you do all these things, so take the first step to your happiness now.
Frequently Asked Questions (FAQs)
Does God want me to be happy?
God's original design was for all people to live in communion with Him with perfect happiness. When sin entered the world, that was no longer possible. However, God in His kindness still provides many things in your life to bring you happiness. Things like a sunny day, a baby's laugh, or a friend's hug can make you feel happy for a few moments, but they are glimpses of true, lasting happiness that will be possible again in Heaven.
While God does give you good things to make you happy, it is not His primary goal for you to be happy. God's primary goal is for His name to be glorified and if His name is glorified through your suffering, then so be it. "Yet if anyone suffers as a Christian, let him not be ashamed, but let him glorify God in that name." (1 Peter 4:16). The way to endure suffering is to remember you will have an eternal reward and happiness that will outweigh any suffering you experience in this life.
Are Christians supposed to always be happy?
Philippians 4:4 says "Rejoice in the Lord always; again I will say, rejoice." Does the command to rejoice always mean that Christians should always be happy? It is important to note that Paul penned those words while he sat in jail, waiting to find out if he would soon be killed. Paul is not suggesting that Christians should always be happy, but he is saying joy can always be found in Christ, regardless of our circumstances. Paul goes on to talk about the peace of God that "surpasses all understanding" (v.7) and the contentment he has in God's provision. He doesn't let unhappy circumstances rob him of the joy he finds in Christ.
Romans 12:15 says, "Rejoice with those who rejoice, weep with those who weep." You not only will have your own moments of sadness, but the Bible tells you to join others in their grief. Jesus perfectly models this in John 11 when he finds out His friend, Lazarus has died. "When Jesus saw her weeping, and the Jews who had come with her also weeping, he was deeply moved in his spirit and greatly troubled… Jesus wept." (John 11:33, 35). Jesus later raised Lazarus from the dead, but before He did this, He mourned with the others.
Sadness and sorrow are guaranteed in the life of a Christian, but joy can always be found in the eternal hope of Jesus Christ.
What will make me happy?
There are many things that can bring happiness in this life, but all will fall short of the eternal joy found in Christ. God says that lasting happiness is found in Him. "You make known to me the path of life; in your presence there is fullness of joy; at your right hand are pleasures forevermore." (Psalm 16:11)
There are several ways you can be in the presence of God – through prayer, reading the Bible, going to church, spending time in God's creation, and being in fellowship with other Christians are just a few. These things can help you feel happy because they all shift your focus to God, and the more you are aligned with God's will, the less burdened you will feel by the trials in your life. " But seek first the kingdom of God and his righteousness, and all these things will be added to you" (Matthew 6:33).
If you want to be more focused on Christ, then think about Christ-like things: "Finally, brothers, whatever is true, whatever is honorable, whatever is just, whatever is pure, whatever is lovely, whatever is commendable, if there is any excellence, if there is anything worthy of praise, think about these things." (Philippians 4:8)
What is the difference between happiness and joy in the Bible?
Happiness in the bible is usually a fleeting emotion that results from a favorable circumstance, such as when Leah was able to conceive and give birth (Genesis 30:13), when a man is newly married (Deuteronomy 24:5), or when things are generally going well (1 Kings 4:20). Joy is sometimes used in the same context, but it is also described as an attribute of the believer. In 1 Thessalonians 2:20, Paul says the believers he is writing to are his "glory and joy". Joy is listed as one of the fruits of the Spirit (Galatians 5:22) and is often regarded more as an attitude than an emotion, making it deeper rooted and longer-lasting than happiness.
What does the bible say about joy?
God Rejoices Over You
Zephaniah 3:17
"The Lord your God is in your midst, a mighty one who will save; he will rejoice over you with gladness; he will quiet you by his love; he will exult over you with loud singing."
Luke 15:10
"Just so, I tell you, there is joy before the angels of God over one sinner who repents."
God is the Giver of Joy
Ecclesiastes 2:26
"For to the one who pleases him God has given wisdom and knowledge and joy,…"
Acts 13:52
"And the disciples were filled with joy and with the Holy Spirit."
Joy is Found in Christ
Luke 2:10-11
"An the angel said to them, 'Fear not, for behold, I bring you good news of great joy that will be for all the people. For unto you is born this day in the city of David a Savior, who is Christ the Lord."
Habakkuk 3:18
"yet I will rejoice in the Lord; I will take joy in the God of my salvation."
Joy is Lasting and Indescribable
1 Peter 1:8
"Though you have not seen him, you love him. Though you do not now see him, you believe in him and rejoice with joy that is inexpressible and filled with glory,"
Psalm 5:11
"But let all who take refuge in you rejoice; let them ever sing for joy, and spread your protection over them, that those who love your name may exult in you."
Eternal Joy is Your Reward
Matthew 25:21
"His master said to him, 'Well done, good and faithful servant. You have been faithful over a little; I will set you over much. Enter into the joy of your master.'"
Isaiah 35:10
"And the ransomed of the Lord shall return and come to Zion with singing; everlasting joy shall be upon their heads; they shall obtain gladness and joy, and sorrow and sighing shall flee away."
Psalm 97:11
"Light is sown for the righteous, and joy for the upright in heart."
The lack of happiness can be caused by several different negative emotions. How do I find happiness when I am feeling…?
Bible Verses About Finding Happiness When You Feel Afflicted
Job 36:15
"He delivers the afflicted by their affliction and opens their ear by adversity."
2 Corinthians 4:8-10
"We are afflicted in every way, but not crushed; perplexed, but not driven to despair; persecuted, but not forsaken; struck down, but not destroyed; always carrying in the body the death of Jesus, so that the life of Jesus may also be manifested in our bodies."
Psalm 119:50
"This is my comfort in my affliction, that your promise gives me life."
Bible Verses About Finding Happiness When You Feel Afraid
Isaiah 12:2
"Behold, God is my salvation; I will trust, and will not be afraid; for the Lord God is my strength and my song, and he has become my salvation."
Matthew 14:27
"But immediately Jesus spoke to them, saying, 'Take heart; it is I. Do not be afraid.'"
John 14:27
"Peace I leave with you; my peace I give to you. Not as the world gives do I give to you. Let not your hearts be troubled, neither let them be afraid."
Bible Verses About Finding Happiness When You Feel Anxious
1 Peter 5:7
"casting all your anxieties on him, because he cares for you."
Matthew 6:25
"Therefore I tell you, do not be anxious about your life, what you will eat or what you will drink, nor about your body, what you will put on. Is not life more than food, and the body more than clothing?"
Philippians 4:6
"do not be anxious about anything, but in everything by prayer and supplication with thanksgiving let your requests be made known to God."
Bible Verses About Finding Happiness When You Feel Brokenhearted
Psalm 34:18
"The Lord is near to the brokenhearted and saves the crushed in spirit."
Psalm 147:3
"He heals the brokenhearted and binds up their wounds."
Bible Verses About Finding Happiness When You Feel Burdened
Psalm 55:22
"Cast your burden on the Lord, and he will sustain you; he will never permit the righteous to be moved."
Matthew 11:29-30
"Take my yoke upon you, and learn from me, for I am gentle and lowly in heart, and you will find rest for your souls. For my yoke is easy, and my burden is light."
Galatians 6:2
"Bear one another's burdens, and so fulfill the law of Christ."
Bible Verses About Finding Happiness When You Feel Dismayed
Joshua 1:9
"Have I not commanded you? Be strong and courageous. Do not be frightened, and do not be dismayed, for the Lord your God is with you wherever you go."
Isaiah 41:10
"fear not, for I am with you; be not dismayed, for I am your God; I will strengthen you, I will help you, I will uphold you with my righteous right hand."
John 16:33
"I have said these things to you, that in me you may have peace. In the world you will have tribulation. But take heart; I have overcome the world."
Bible Verses About Finding Happiness When You Feel Jealous
James 3:14
"But if you have bitter jealousy and selfish ambition in your hearts, do not boast and be false to the truth."
Proverbs 14:30
"A tranquil heart gives life to the flesh, but envy makes the bones rot."
Proverbs 23:17
"Let not your heart envy sinners, but continue in the fear of the Lord all the day.
Bible Verses About Finding Happiness When You Feel Lonely
Isaiah 43:2
"When you pass through the waters, I will be with you; and through the rivers, they shall not overwhelm you; when you walk through fire you shall not be burned, and the flame shall not consume you."
Psalm 145:18-19
"The Lord is near to all who call on him, to all who call on him in truth. He fulfills the desire of those who fear him; he also hears their cry and saves them."
Bible Verses About Finding Happiness When You Feel Sad
Psalm 23:4
"Even though I walk through the valley of the shadow of death, I will fear no evil, for you are with me; your rod and your staff, they comfort me."
Revelation 21:4
"He will wipe away every tear from their eyes, and death shall be no more, neither shall there be mourning, nor crying, nor pain anymore, for the former things have passed away."
Bible Verses About Finding Happiness When You Feel Weary
Isaiah 40:31
"but they who wait for the Lord shall renew their strength; they shall mount up with wings like eagles; they shall run and not be weary; they shall walk and not faint."
Hebrews 12:3
"Consider him who endured from sinners such hostility against himself, so that you may not grow weary or fainthearted."
2 Corinthians 4:17
"For this light momentary affliction is preparing for us an eternal weight of glory beyond all comparison."