Around this time of year, you may hear people talking about Advent, or see stores advertising advent calendars, or authors promoting their new advent studies. But what exactly is Advent? This guide will explain what Advent is, why we should celebrate it, and ideas for how you and your family can celebrate Advent this year.
What is Advent?
Advent is more than a countdown to Christmas or twelve days of treats. It is more than feasts or pink and purple candles. Simply put, Advent is a period of time before Christmas where we prepare to celebrate the first coming of Christ (Christmas), as well as look forward to His second coming. It begins on the fourth Sunday before Christmas and goes through Christmas Eve. Each week has a theme – Hope, Peace, Love and Joy.
Historically, the first two weeks of Advent focused on the Lord's second coming and the following two weeks focused on the nativity of Christ. However, due to the commercialization of Christmas and secular celebrations by non-Christians, Advent is typically regarded as nothing more than a countdown. Television networks have "25 Days of Christmas" specials, Advent Calendars offer toys, candies, or even wine for 12 or 25 days, and stores have special sales all leading up to the big day. These events are designed to get you to buy something, they are not at all focused on bringing you closer to Jesus.
There are several Advent activities that do aim to point you to Jesus, but many of the traditions we associate with Advent today, such as wreaths and candles, actually came from pagan holidays or traditions. You may be wondering, "so as a Christian, should I really be celebrating this?"
Why Celebrate Advent?
Understandably, sometimes we are skeptical of manmade celebrations, wondering if it is biblical to partake in such festivities. But Advent, in its most basic, purest form, refers to the Lord's coming – the first time when God chose to come to Earth and dwell among us, and the second time that we are eagerly awaiting. It is a time to prepare our hearts to wait well.
Connect to History
As we wait for Christmas Day, we connect ourselves to a special part of Jewish history. Remember, the Israelites waited over 400 years from the time God spoke through His last prophet to when the Messiah finally came to earth. As we anticipate celebrating the birth of our Savior, we can reflect on what it must have been like for generations of God's chosen people to wait for that day. They would have clung to the words of the prophets as they hoped and longed for the coming Messiah. In the same way, we can cling to the words of God through the apostles who promises Jesus will come again, and we can hope and long for His return.
Focus on the Birth of Christ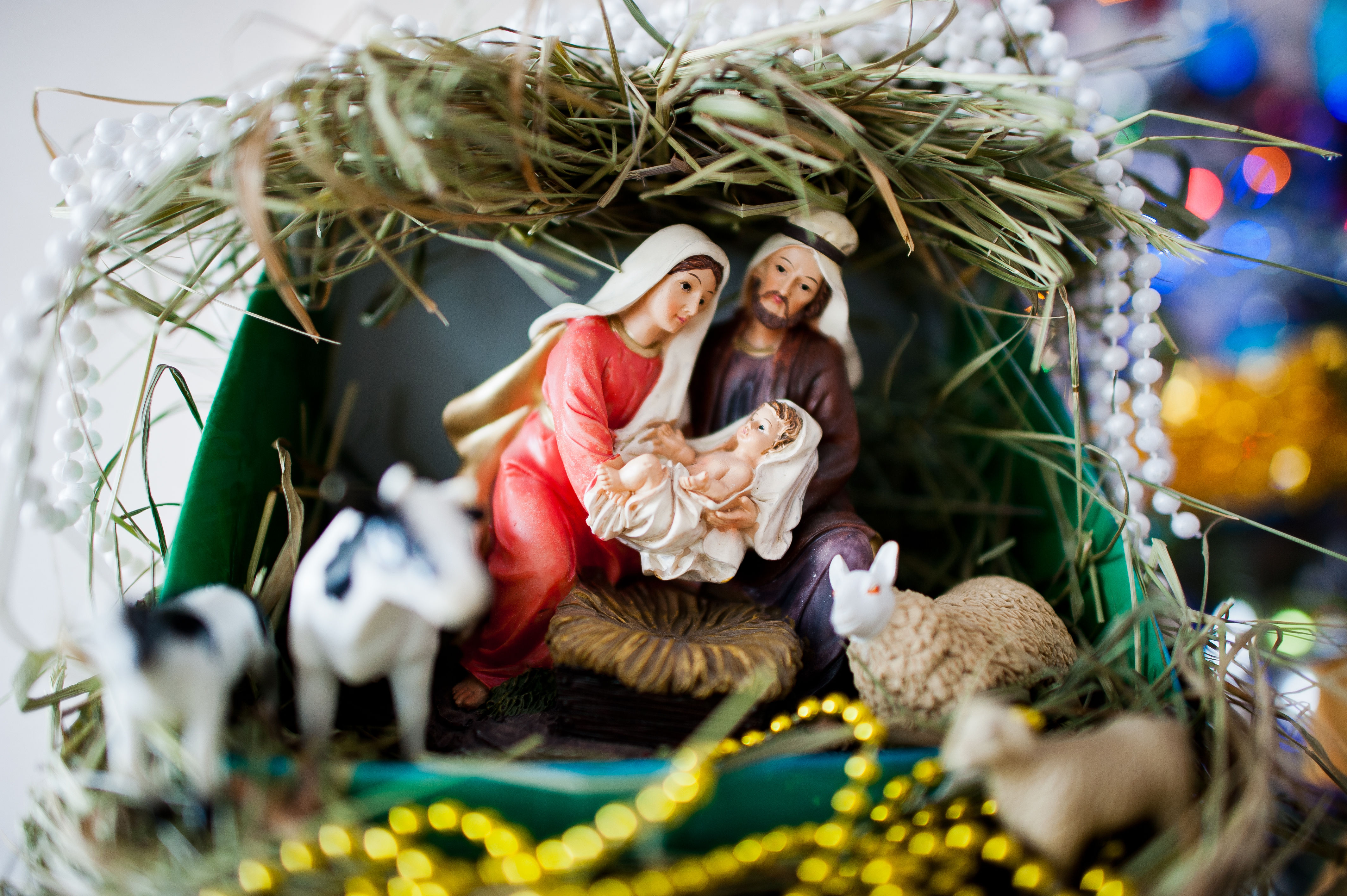 To celebrate Advent means to remember that Christ came into this world as a tiny, dependent baby. His virgin mother labored in a stable and then placed her son, the Son of God, in a feeding trough for animals. The story of the King of Kings couldn't have a humbler beginning. I think it is easy to overlook some of the importance of this story though. This humble beginning foreshadows the entire life of Christ. The Gospels include one story after another about how Jesus lived to serve others. In fact, the sole reason He was born was so He could serve us in the most sacrificial act of love there ever was. It is easy to celebrate the birth of a cute, little baby, but we do ourselves a disservice if that's all Christmas is to us. We must remember that little baby was born to die for our sins. Before the world began, the birth of this child was God's plan to rescue His people.
Focus on the Life and Death of Christ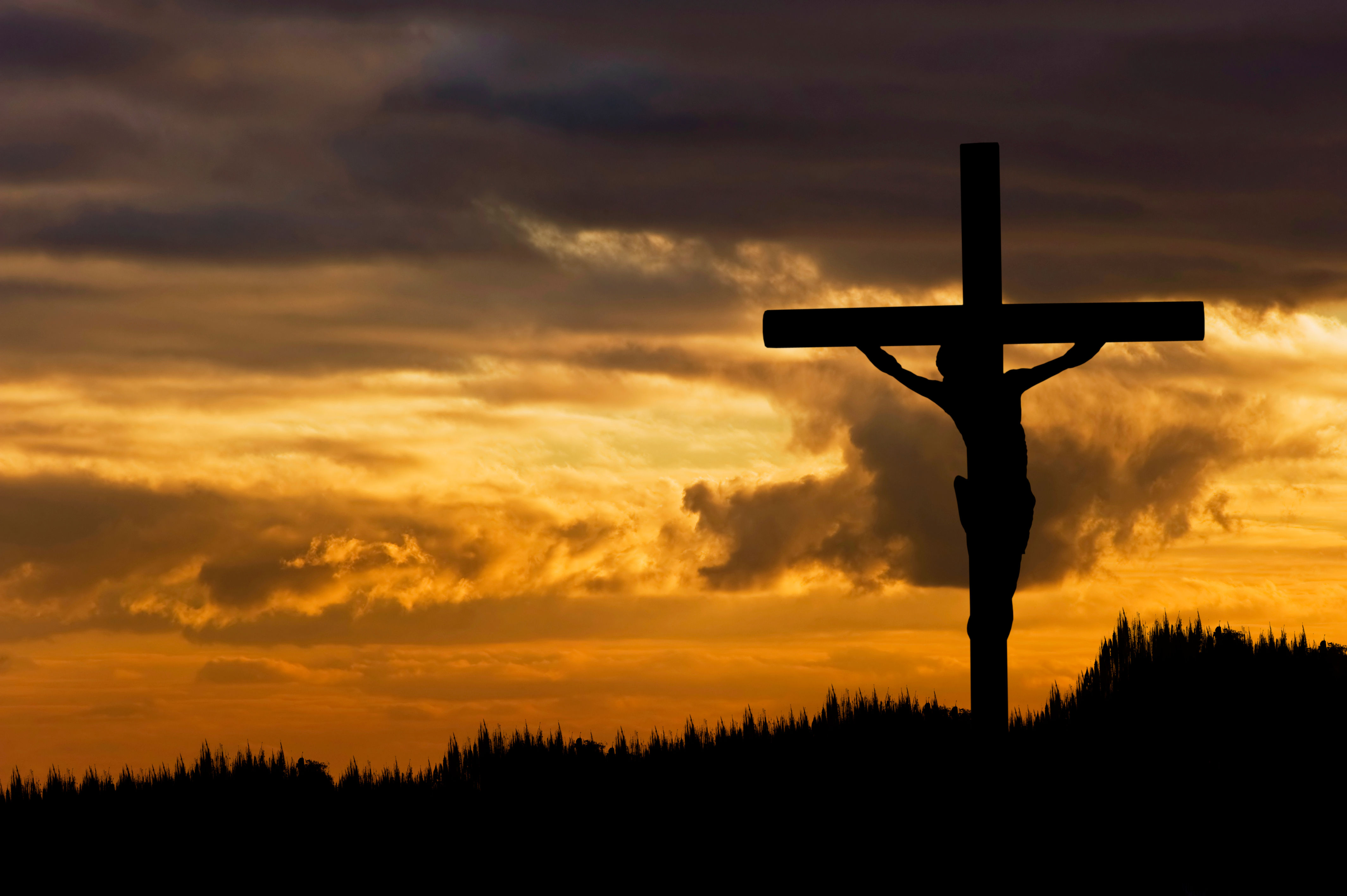 Celebrating Advent also means that as we reflect on the life of Christ and how He conquered death through the resurrection. You may be thinking "this sounds more like an Easter thing", but what hope would we have in the second coming of Christ if the tomb wasn't empty? How could we wait expectantly for Him to come again to fix all the sin and brokenness of the world once and for all if He stayed in the grave? But the fact is, Jesus did come out of the grave so we can hope for the day of no more pain or tears or strife. We can joyfully wait for the day when we will meet our Savior face to face.
Understand the Prophecies and Trust in God's Promises
As we prepare for Christmas, we can look back at what God said would happen and remember the prophecies that were fulfilled through Jesus's birth, life, death, and resurrection. When we learn about the ways God kept His promises in the past, it renews our faith and gives us hope as we wait for Him to fulfill the promises He has made to us. Below are a couple examples:
The Virgin Birth
"Therefore the Lord himself will give you a sign. Behold, the virgin shall conceive and bear a son, and shall call his name Immanuel." (Isaiah 7:14, ESV)
"'She will bear a son, and you shall call his name Jesus, for he will save his people from their sins.' All this took place to fulfill what the Lord had spoken by the prophet: 'Behold, the virgin shall conceive and bear a son, and they shall call his name Immanuel' (which means, God with us)." (Matthew 1:21-23, ESV)
The virgin birth isn't just about fulfilling a prophecy, so we have "proof" that Jesus is who He says He is. The fact that Mary was a virgin and was impregnated by the Spirit of God is what made Jesus fully human and fully God. It is the reason He was able to live a sinless life, yet at the same time experience every joy, celebration, trial, and suffering that we experience. We are promised a Savior who can empathize with us. "For we do not have a high priest who is unable to sympathize with our weaknesses, but one who in every respect has been tempted as we are, yet without sin. Let us then with confidence draw near to the throne of grace, that we may receive mercy and find grace to help in time of need." (Hebrews 4:15-16, ESV) You are not alone, God sent His Son to make a way to be with you.
God's Silence
"But Jesus answered them, 'My Father is working until now, and I am working." (John 5:17, ESV)
The Israelites heard promises from the prophets of a coming King whose kingdom would never end. During the centuries they spent in captivity, were oppressed, and received silence from God, they must have wondered if they were forgotten. This period of time is called the Intertestamental Period, it is the 400 years between Malachi and Matthew where we don't have any scripture of God's spoken Word. We do have the benefit of historical accounts that help us see how God was working during those years of silence. During this time Greek became the common language among many different ethnicities. The Romans built intricate road systems that connected people across great distances. God used these things years later to help spread the gospel. When we feel like God is silent in our lives, we can trust that He is at work. "And I am sure of this, that he who began a good work in you will bring it to completion at the day of Jesus Christ." (Philippians 1:6, ESV)
Slow Down
Advent is a time to slow down and focus on what Christ did, and what He will do. It is celebrating the fact that He came to this earth to bring hope, peace, love, and joy, and looking forward to when He will come back and make those things eternal for all who believe in Him. It is not about feasts, calendars with treats, or lighting certain candles (although, these things in and of themselves are not necessarily bad if they point your heart towards Jesus). The purpose of Advent is to step away from the typical holiday hustle and bustle and pause to remember what it is we are celebrating in the first place.
Why is this so important? Because we are at war. Please don't think this is an overly dramatic statement; we are truly in a battle with the enemy of our soul, and he will do everything he can to steal our attention away from the manger as well as any hope of Jesus coming again. And he is good at his job. Immediately after Halloween, we see our culture shift gears to Christmas. The costumes come down and trees go up. Wreaths and garland replace cobwebs and ghosts. My kids started asking when we would put up Christmas decorations as soon as we got home from trick-or-treating! The consumerism and marketing of Christmas distract us from the true meaning of the holiday. By busying ourselves with decorating, gift-buying, cookie-making, and even bellringing, Satan is winning. He gets the upper hand when we focus our energy on Christmas to-do's instead of Christmas's Who. We are willing to wait in lines overnight for that special Christmas gift, but how long are we willing to spend in our Bibles reading about the gift we have in Christ? We clear off a special place for our nativity scenes to be on full display in our house, but how often do we clear out our heart and mind so that Jesus can be on display in our lives?
Society says Christmas is about YOU – your enjoyment, indulgence, and what you receive. Advent celebrates CHRIST – His birth, life, and promise to return to make all things new. It is a season to prepare our hearts to celebrate Jesus. It allows us to meditate on who Christ is and what He did so that we can enter the Christmas holiday with clear minds and hearts that haven't been muddled by what our society says the holidays should look like.
"Put on the whole armor of God, that you may be able to stand against the schemes of the devil. For we do not wrestle against flesh and blood, but against the rulers, against the authorities, against the cosmic powers over this present darkness, against the spiritual forces of evil in the heavenly places." (Ephesians 6:11-12, ESV)
Impact on Mental Health
This pause also has a huge impact on our mental health. The holidays can be a source of intense anxiety or grief for some people. There is anxiety about finding the perfect gifts, about finances, over what our neighbors think of our decorations, about the growing crowds at stores, and if we were invited to so-and-so's holiday party. Other people feel the sting of death when they look across their table and see an empty chair or look at their children in despair and wonder how they are going to feed them, let alone get them a gift.
Start Bible Journaling Today
No matter what our situation is, it is so easy to fall into Satan's trap and believe the lie that Christmas is about us and what we can give to or get from others. But when we focus on the true meaning of Christmas, our anxieties and grief are relieved:
It is hard to remain anxious about giving or getting the right gifts when we are busy rejoicing in what has been given to us through Christ.
It is hard to fight over a parking place or be angry at someone who got the last big screen TV when we are constantly reflecting on the God of peace.
It is hard to drown in grief and despair when we are full of hope and expectantly looking forward to the day when Jesus will return and fulfill all of God's promises to us.
Yes, we may have anxiety and grief, but it is hard to get stuck in those emotions when we spend the four weeks leading up to Christmas focusing on hope, peace, love, and joy.
Sounds good, so how do we do this? How do we keep our minds focused on Christ and celebrate Advent?
Ideas for Celebrating Advent
Please note, the goal is NOT to lengthen your to-do list and it is NOT to make you feel guilty about buying gifts or participating in any of the traditions your family has created over the years. The goal is to help you keep your mind focused on Christ while you do those things.
For example, one of the major Christmas traditions is gift-giving. You can make this more about Jesus by praying over each recipient of the gifts you buy. Pray that they would come to know the gift they have in Christ and accept His gift of salvation. Pray for the things they are going through in their life and ask God to show you how you can be a blessing and encouragement to them. While you shop, you can teach your children to think of other's first before making their own wish list. Before your family opens gifts, you can talk about the gift you have in Jesus or tell the story of how the three kings brought gifts to Jesus. Below is a list of other ideas of how you and your family can celebrate Advent.
Christmas Trees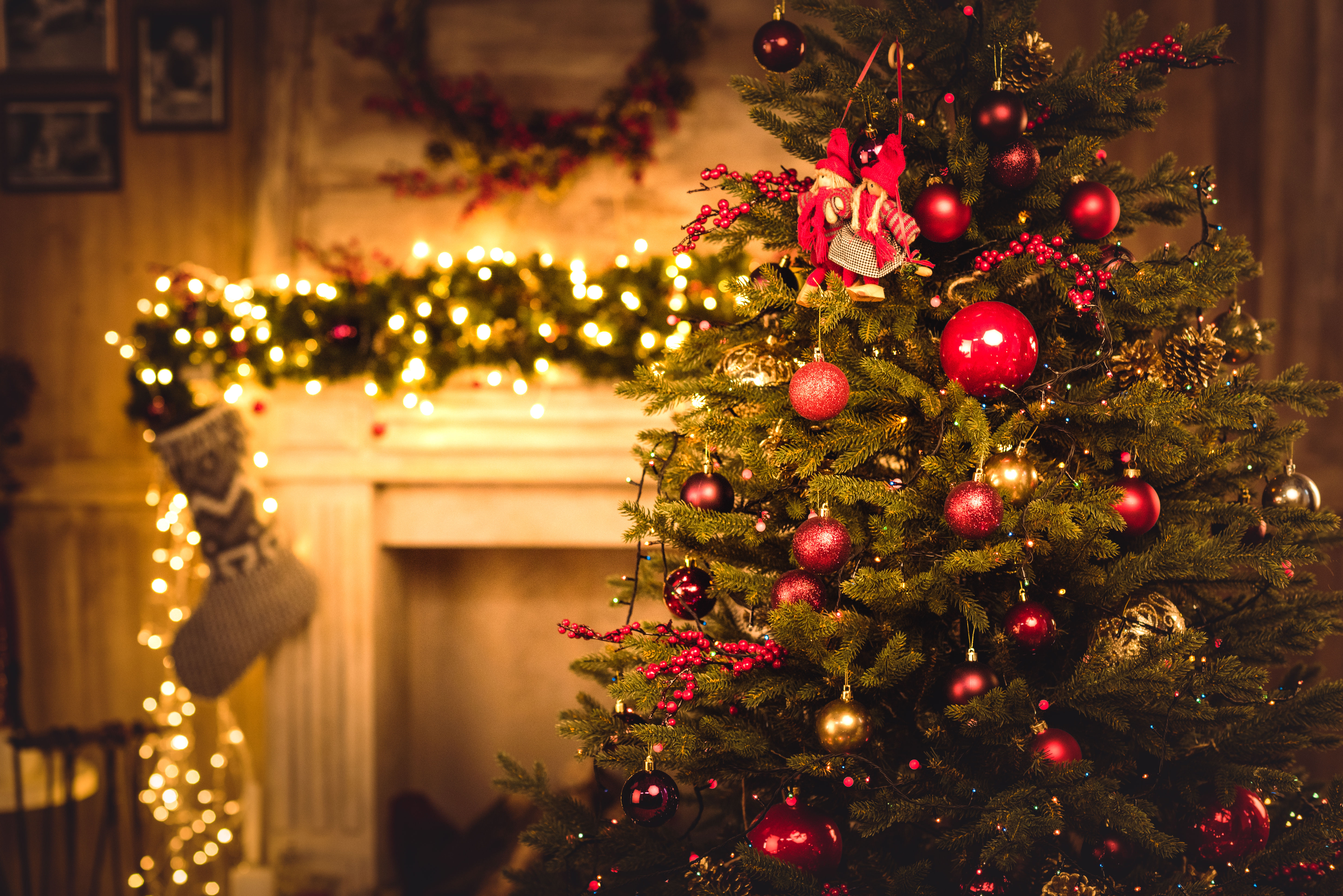 Putting up and decorating a Christmas tree is a German tradition that began during the gloomy winter solstice. The decorated trees brought light and color into people's homes. How to make this about Jesus:
Talk about Jesus's family tree while you decorate yours. Point out how God kept His promises and throughout the lineage.
What do you have on the top of your tree? Discuss the meaning of the star or angel or any special ornaments.
Talk about how Jesus is the Light of the World, and He tells us to let our light shine before others. Notice how the tree is much prettier when the lights are on, as is our lives when we let Christ's light shine through us.
We have a smaller Christmas tree in our dining room that the kids get to decorate with ornaments that each have a name of Jesus on it (ex. Immanuel, Ancient of Days, Bread of Life, etc.). Every day of Advent the kids get to put a new ornament on, and we talk about what the name means.
Advent Calendars
This is another German tradition that began as a simple countdown to Christmas. The original printed Advent Calendars didn't have anything behind the flaps and later calendars had Bible verses behind them. Today, Advent Calendars are usually full of candies or small toys or trinkets. How to make this about Jesus:
As you countdown to Christmas, focus on the waiting. Read one prophesy each day to remind yourself what God's people were waiting for. Just like Advent Calendars offer small gifts or treats that prepare us for the big, special presents, God sent His prophets to prepare the people for the special One, the coming Messiah.
Have your kids recite a memory verse or tell a fact about Jesus's birth before they are able to open the daily prize.
Create your own calendar or countdown. Instead of candies or cheap toys each day, plan a Christmas "bucket list" that will help your family enjoy quality time together and be the hands and feet of Jesus to others.
Advent Candles and Wreaths
The creation of the first Advent wreath is an interesting story about a missionary who was working with neglected children. Advent wreaths and candles have a beautiful meaning, but often we get caught up in going through the motions and don't really stop to think about what we are doing. How to make this more about Jesus:
Turn the lights off before you light your first candle. Think about the literal darkness of the world before God created light, the figurative darkness before He sent His Son, and the darkness in your heart before you accepted Jesus. Then light the first candle and think about the hope you have in the Light of the World.
Reflect on what each candle represents when you light it – hope, peace, love, or joy. Find scripture to read that goes with each week's theme.
Discuss the meaning behind the wreath. The evergreen leaves represent eternal life through Jesus Christ and the wreath's circular shape represents God's infinite love for mankind – it has no beginning and no end.
Prayer, Fasting, Reading Scripture
These religious practices often become rituals that we do because we are told to do them, and we continue to practice them because that's what we have always done. There is no worth in a rote memorized prayer, fasting only to think about how hungry you are, or reading the Christmas Story in the Bible each year as a way to check a box and say you thought about Christ on Christmas. How to make this more about Jesus:
Focus on the words you are saying or reading. What do they mean? What hope do they bring you? Why are they important?
If you choose to have a period of fasting, consider why you are doing it? Fasting is supposed to be a physical reminder to think about God. With each growl and pang, we should go to God in prayer or reflect on His Word in order to seek wisdom or comfort.
Bring the story to life. Instead of simply reading the account of Jesus's birth, reenact it with you family by putting on a play. You can take turns drawing it out or coloring pages that tell the story. You can use your nativity scene to tell the story or drive through a living nativity. Do something to make the words on the pages come to life. This type of interaction will make lasting memories for your family while teaching them what Christmas is all about.
Advent Studies and Books
Advent studies and books are a great way to help you slow down and be intentional about thinking about Jesus in the weeks leading up to Christmas. I like to do my own personal study and do one with the family as well. If you choose to do an Advent study or read books that prepare your heart for Christmas, commit to the full four weeks. Prioritize spending time with God rather than making it an afterthought. Here are some of my favorite resources:
Sing Songs
Singing songs about Santa, bells, and who you gave your heart to last Christmas are all fun and well but if you are a music lover make a playlist of Christmas songs that focus your mind on Jesus. My mind often thinks in lyrics so sometimes it is easier for me to recall and recite truth that I hear in a song than it is to remind myself of scripture. Here are some of my favorite Christmas hymns and songs that have powerful messages for my family:
O Holy Night: "Long lay the world in sin and error pining, Till He appeared and the soul felt it's worth. A thrill of hope, the weary world rejoices." I love these lyrics because they remind me that my hope in Christ shouldn't be my backup plan or viewed the same way I would view throwing pennies in a wishing well. It is a thrill of hope. It is intense and exciting and worth rejoicing over!
Little Drummer Boy: "I have no gift to bring…That's fit to give our king… Shall I play for you?" Some people don't like this song because it is not scriptural, but it is my all-time favorite Christmas song. It reminds me that I don't have to come to God with expensive gifts or lavish offerings for Him to be pleased with me. Jesus humbly came and gave His life, and I can do likewise by giving my best of whatever I have to give whether that be my time, money, talents, or passions.
Giving/Volunteer
We are never more like Jesus than when we are serving others. During a time of year when most people are thinking about what they will get, we can choose to be aware of the needs around us and give. Local shelters are always in need of blankets, coats, and socks in the winter and soup kitchens and food banks will be looking for extra volunteers and food during the holidays. Some items that are often overlooked that are desperately needed in shelters are diapers and personal hygiene items, including feminine hygiene products. There are numerous charities and fundraisers that you can make a monetary donation to as well.
One thing our family does each year is sponsor local children who otherwise wouldn't have a Christmas. We like to try to get kids around the same age as ours so they can help pick out the clothes and toys. This is a great opportunity to teach our children that there are other boys and girls, right here in our city, who don't have the things they want or need. It teaches our children to have compassion for those who are not as fortunate as us, to be content and thankful for what we do have, and to give generously to others because Christ has given us so much. Even at very young ages, we have seen how this has been a positive influence on our kids.
Finding ways to serve doesn't have to involve giving money or donating items. If your family is not in a place where you are able to do that, there are still a ton of ways you can serve your community well. You can volunteer your time at any number of organizations, or you can look for ways to brighten someone's day. You could help a neighbor put up their decorations, bake cookies for first responders, or visit people at a local nursing home.
However you choose to serve others, you want to do it out of love and compassion, not out of guilt or obligation. Remember, Jesus chose to come down from Heaven and He chose to die for our sins.
"Just as the Son of Man did not come to be served, but to serve, and give his life as a ransom for many." (Matthew 20:28, ESV)
"looking to Jesus, the founder and perfecter of our faith, who for the joy that was set before him endured the cross, despising the shame, and is seated at the right hand of the throne of God." (Hebrews 12:2, ESV)
Conclusion
Advent can be more than a time of old family traditions and meaningless rituals. It doesn't have to be confusing or foreign. Advent can truly be a time of longing and expectation as we remember the Messiah came and look forward to the day when He will return. We can take all the things we do in the weeks before Christmas and be more intentional about making them about Jesus instead of about us. In the midst of holiday parties, school programs, Christmas parades, gift buying, and decorating, we can choose to wait well.
Resources
If you are interested in learning more about the history of Advent or specific traditions mentioned in this article, you can check out these sites:
https://www.thegospelcoalition.org/article/the-history-of-advent/
https://www.christianity.com/christian-life/christmas/what-is-advent.html
https://www.britannica.com/topic/Advent
https://inews.co.uk/inews-lifestyle/christmas/why-do-we-have-christmas-trees-history-origins-tradition-explained-769274
https://doinghistoryinpublic.org/1-advent-calendars/
https://www.imb.org/2018/12/10/origin-meaning-advent-wreaths/