Anxiety and depression share a variety of risk factors. Moreover, they are often present at the same time.
Symptoms of anxiety and depression can improve with treatment, including psychological counseling (psychotherapy), medications, such as antidepressants, or a combination of the two. Exercise also can help.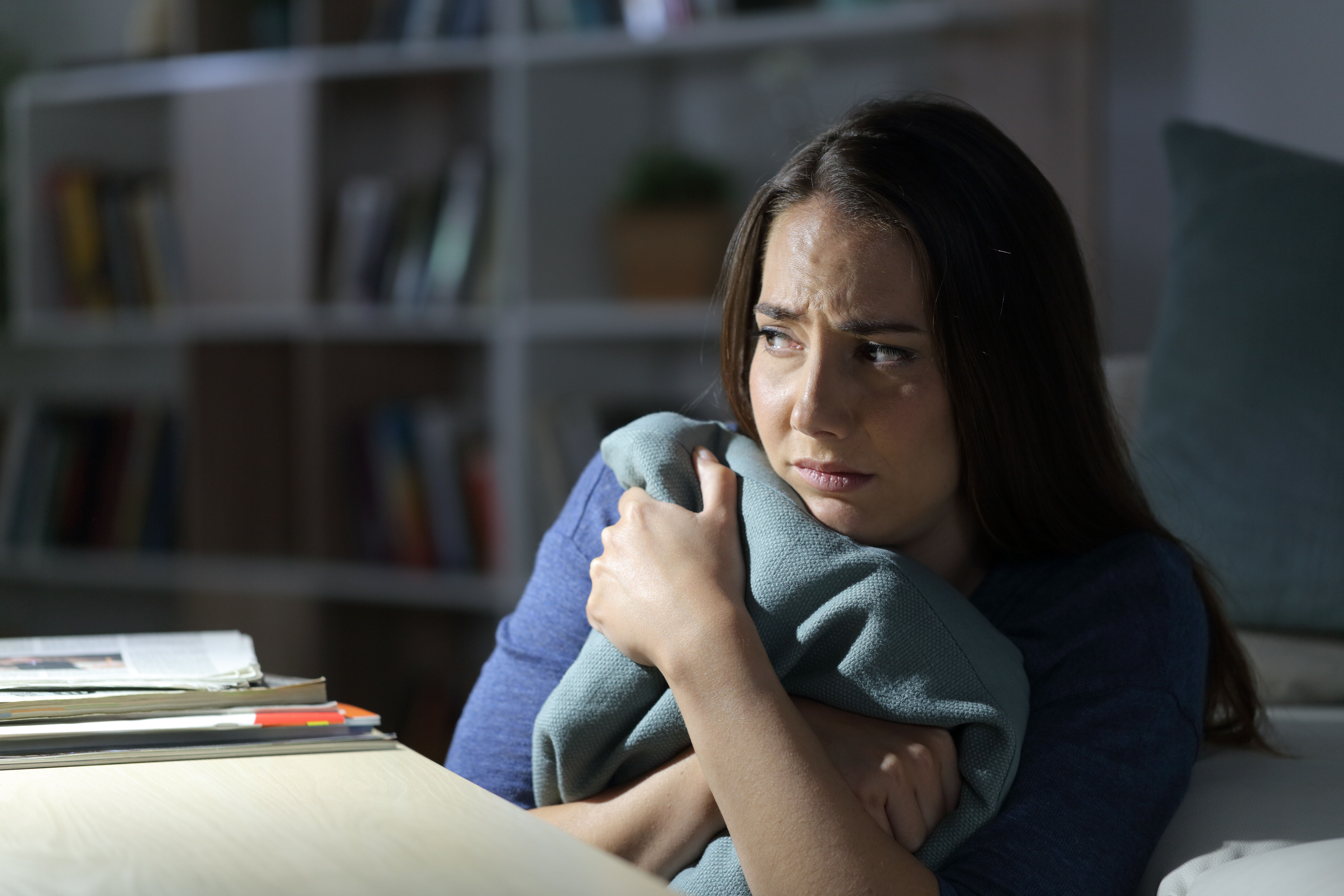 Stress
Stress is your body's natural reaction to a situation that could be dangerous or uncertain. It releases a flood of chemicals and hormones such as adrenaline and cortisol to help you survive and cope.
But long-term stress can cause a number of health problems, including anxiety and depression. If you feel you are suffering from chronic stress, seek advice from your GP or a psychologist.
You can reduce stress by taking time to relax and meditate or exercising regularly. Physical activity helps to relieve your stress by producing endorphins that improve your mood.
Changing your perception of some of the things that stress you out can also help to calm down your nerves. This includes identifying negative thoughts, finding ways to deal with them and letting go of what's beyond your control.
In addition, a healthy diet can also help to lower your stress levels. Aim to consume enough nutrients, especially vitamins and minerals, and drink plenty of water.
Genetics
If you have a family member who has anxiety or depression, your risk of developing it is about twice as high. This is called heritability. However, it's important to remember that genes aren't the only thing that can cause a mental health condition. Your environment, lifestyle, and other factors also play a role.
Genetics is the study of how our DNA changes over time. It's also the study of how our genes change in response to different kinds of stress.
Researchers have studied the relationship between genes and a range of medical conditions, including depression. They find that heritability is probably around 40-50%, and may be higher for severe depression.
Environment
Environment is everything that surrounds us. It includes both biotic (living) and abiotic (non-living) elements that have an impact on our lives. These include air, water, climate, solar radiation, and other physicochemical features.
It also encompasses all of the natural resources that provide goods, services and features necessary to human survival. These can be anything from food to energy sources, among other things.
The environment has a tremendous influence on our mental health. It can help or hinder our ability to manage stress, and it can contribute to a number of mental illnesses, including anxiety and depression.
Lifestyle
There are a lot of lifestyle factors that can affect mental health. They include diet, exercise, smoking, sleep habits, and substance use.
The key is to identify and modify unhealthy behaviors that are a risk factor for anxiety and depression. For example, being overweight or obese can lead to poor mood and increased stress.
Many people don't realize that eating a nutrient-rich diet and getting regular exercise can help reduce the risk of anxiety. It also helps people get the sleep they need, improve their physical and mental health, and reduce feelings of loneliness and isolation.
Another important part of a healthy lifestyle is spending time with others. Getting together with friends and family often can decrease the chances of experiencing anxiety or depression. It can also help people feel more connected to their communities and cultures.