Are you a psychotherapist, life coach, or mental health counselor?
Would you like to control your schedule, make good money, and ease the suffering of people across the world? If so, you came to the right spot!
JournalOwl was launched to help ease the struggle of people from every walk of life, every corner of the world, and every cultural background. We love and welcome everyone to our platform.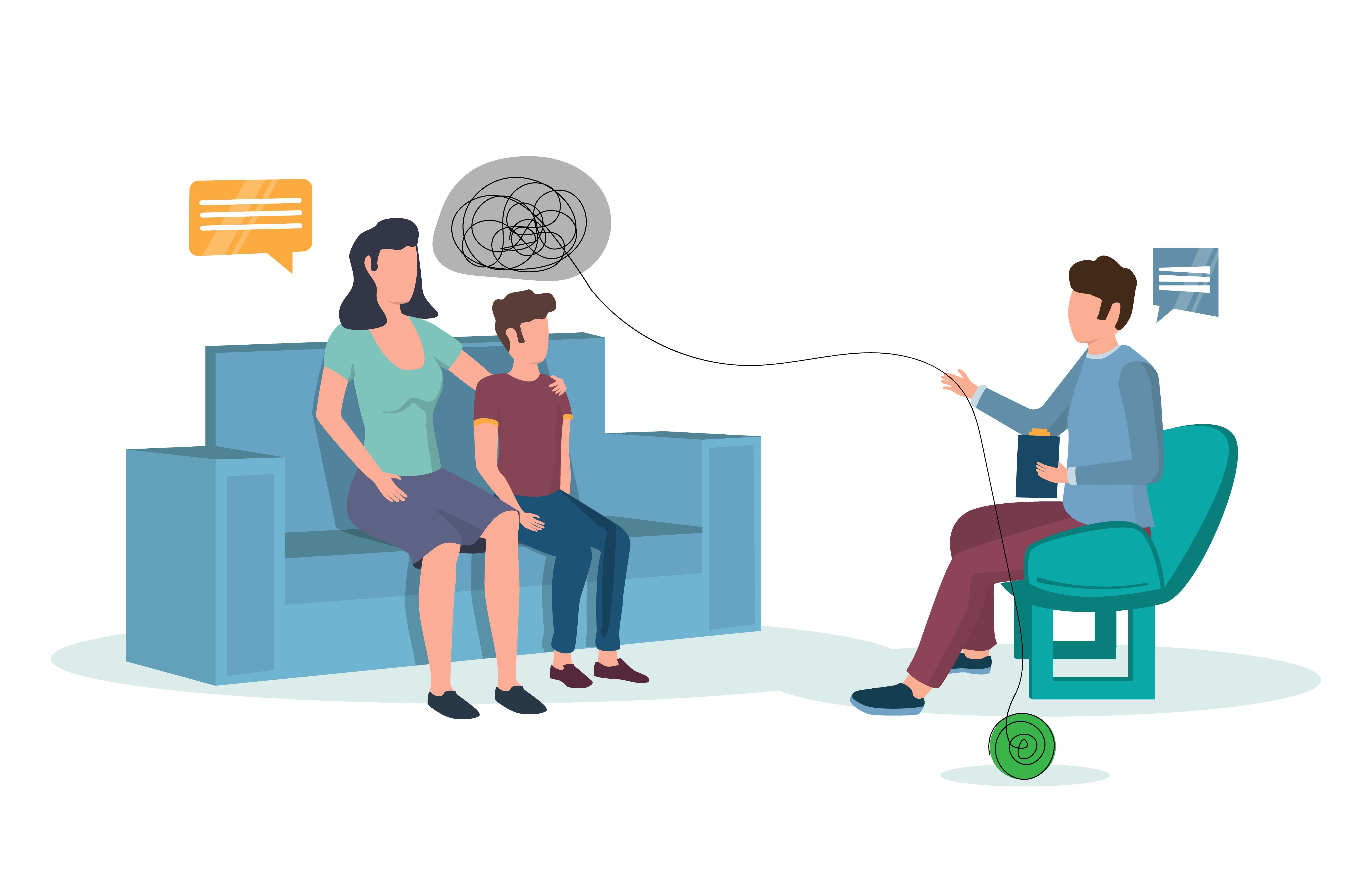 With our journaling challenges, people are transforming their lives one journal prompt at a time. Journalers can "buddy-up" with others to tackle goals together like:
Cultivating gratitude; staying positive
Food journaling & watching their diets
Changing bad habits like smoking, drinking, and procrastination
Or resolving more complex challenges like chronic anxiety or depression.
Take Your Counseling or Coaching Business Online
And this is where you can help.
Although JournalOwl was designed as a journaling and community platform, many of our users want to connect with Life Coaches and Mental Health Therapists like you!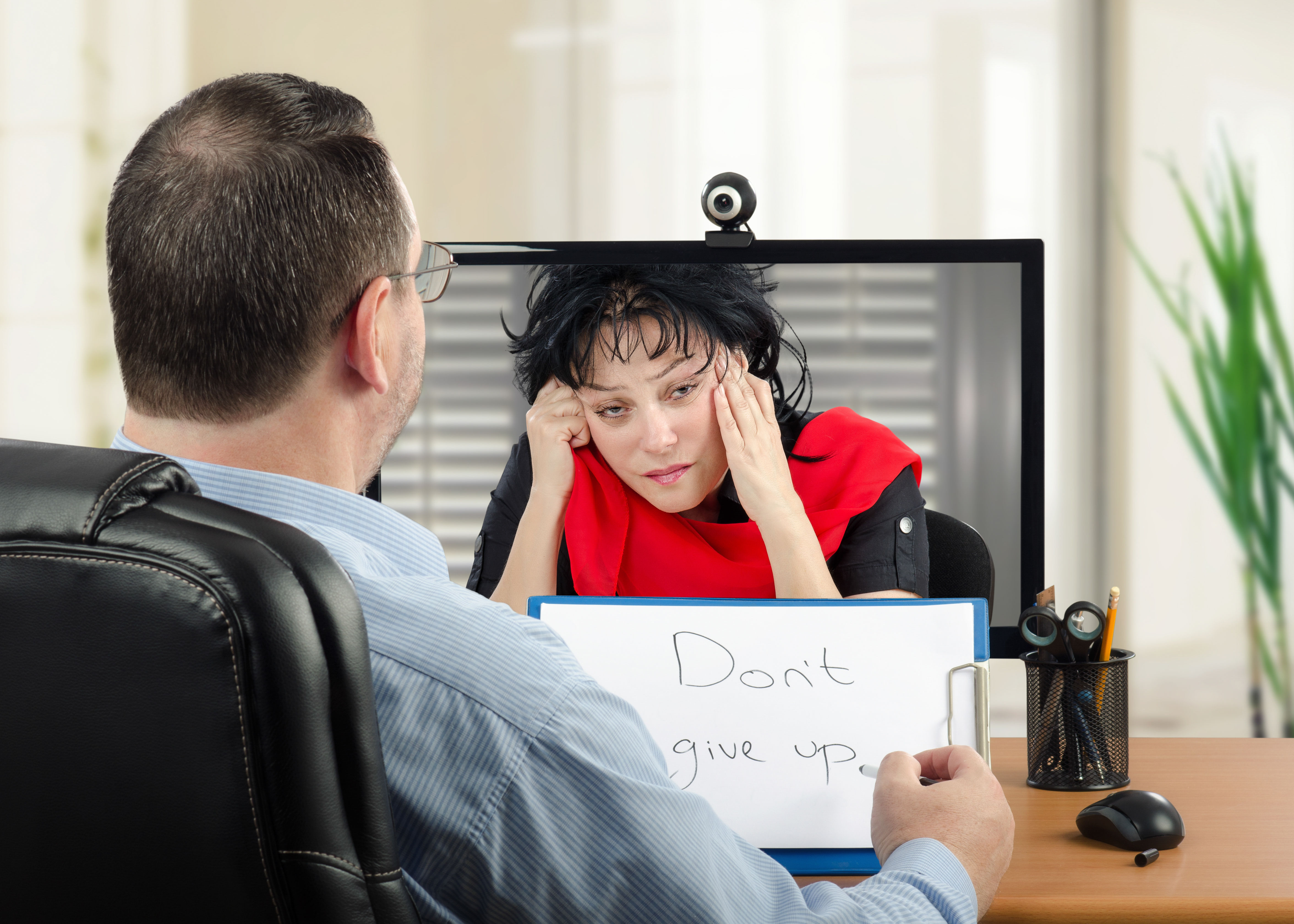 By joining, you make yourself available to a growing worldwide network of journalers. You set your schedule, you set your price, and publish your coaching profile. Answer a few additional questions about your specialization and journalers can reach out to setup a free 1 on 1 consultation.
If they decide you are a good fit – you establish the connection, add your bank account information, and get paid on a weekly basis from each client established.
How JournalOwl is Different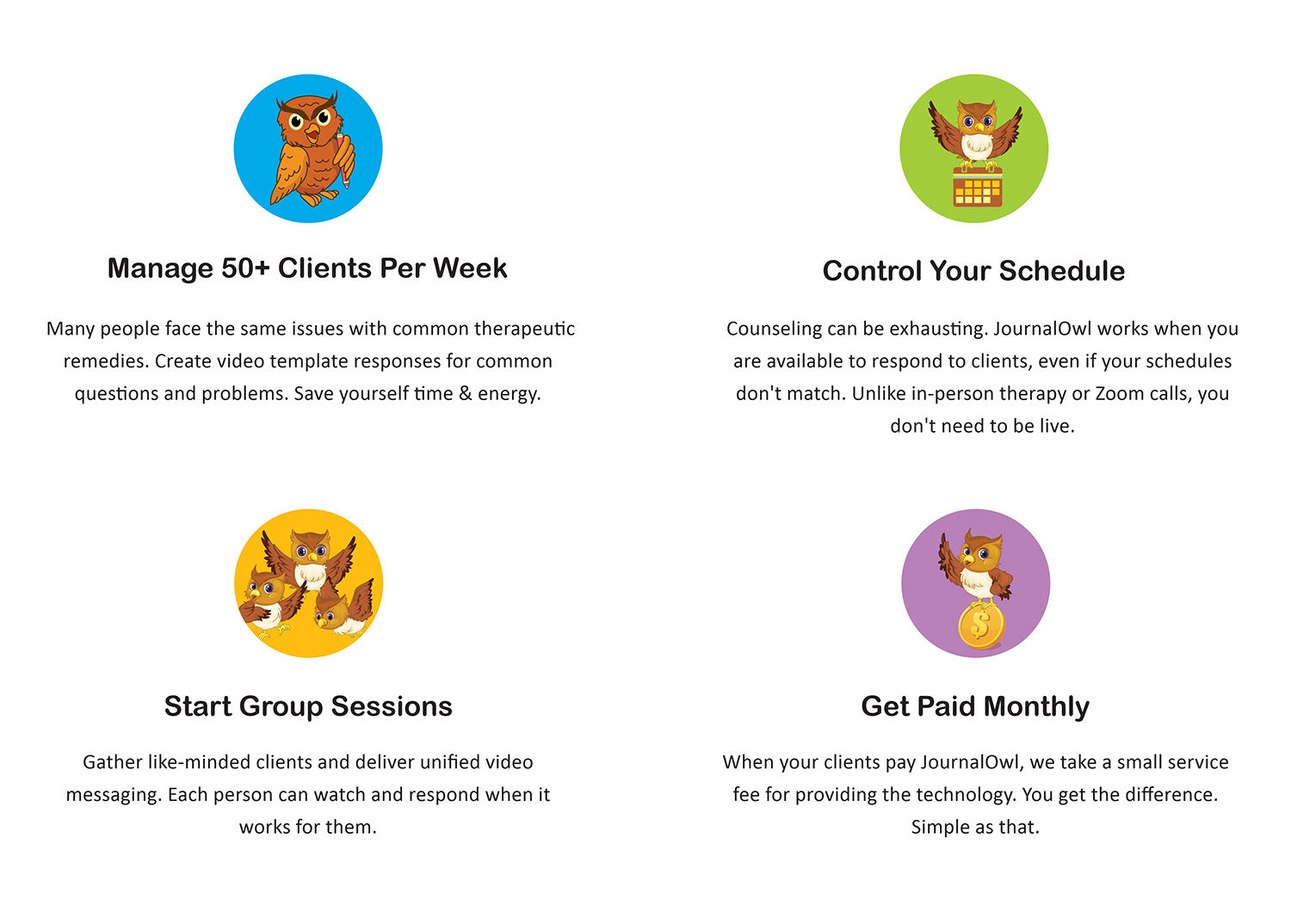 -- (oops something went wrong; Value cannot be null. Parameter name: stringToEscape)
Coaching Disclaimer
JournalOwl assumes no responsibility for how you use any information, services, products, or documents provided through this platform. Nothing contained on the platform shall constitute professional advice for medical diagnosis or treatment. Nothing contained on this platform shall constitute supervision or coaching advice. None of the information available on this platform shall be construed as an endorsement, guarantee, representation of warranty with respect to any medical practitioner or medical treatment. Use this platform at your own risk. This platform is provided 'As-is'; we disclaim all warranties -- expressed, implied, or statutory, including, but not limited to, implied warranties of merchantability and fitness for a particular purpose.
Indemnity
You agree to defend, indemnify, and hold harmless JournalOwl LLC, its representatives, officers, directors, and employees from all liabilities, claims, costs, and expenses, including attorney's fees, that arise from your use of the platform, the platform's blog, products, programs, services, your postings, downloading or transmission of communications or material on this platform, or from the violation of applicable law.