Back to all Idaho online counseling therapists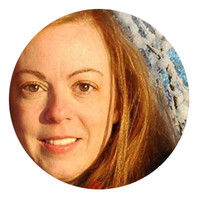 Claim Your Profile
Profiles are Free with JournalOwl®
Get Matched with Journalers
Grow your Therapy & Coaching Business
Collect e-Payments Online
Securely Message Your Clients
Trade Secure Video Talks
Live Secure Video
Assign Journaling Tasks as Homework
Create Journaling Challenges for Clients
Grow Your Practice by 20x!
Ellen Stevens
Licensed Clinical Professional Counselor, MA, LCPC, LMHC
---
About
Raised in the Far North, I have a deep love for all things wild, a respect for courageous adventure, and a connection with authentic people. Throughout my life, these three qualities have led me on many unexpected escapades and to truly unique individuals.
In all my experiences, I am grounded by the love of my family. I have been married for 24 years to a wonderful man, and together we have a full world with our three lively sons and one scraggly dog.
The frame for my worldview is a deep sense of faith and spirituality. It is from this that I believe all persons are equal with value and purpose, and I am called to honor others just as they are, welcoming their culture, gender, beliefs, stories, and identity.
Without hesitation my life's common theme has been a deep curiosity in humanity and the way we engage our world. This is what inspires and guides me.
Contact Information
(208) 268-8282
Teletherapy
Specialties
Anorexia Nervosa
Anxiety
Attachment Disorder
Binge Eating Disorder
Bipolar Disorder
Body Dysmorphic Disorder
Borderline Personality Disorder
Bulimia Nervosa
Depression
Narcissistic Personality Disorder
Obsessive Compulsive Disorder
Panic Disorder
Schizoaffective Disorder
Schizophrenia
Social Anxiety Disorder
Academic Life
Addiction
Aging
Divorce
Existential Crises
Family
Grief
Multicultural Issues
Relationships
Social Media
Sports
Stress
Trauma
Weight Loss Surgery
Career & Work Life
Are you a mental health professional? Get listed in the JournalOwl directory today!
---
Advice
Disclaimer: Public data sources were used to compile the information on this coach profile. This coach, therapist, or psychotherapist may not have a JournalOwl account. JournalOwl maintains a worldwide database of teletherapists. We do not make any guarantees or promises about the accuracy of the data on this coach profile page and will not be held responsible for any damages or losses incurred by consulting with a coach found on the JournalOwl teletherapist directory.