Back to all Idaho online counseling therapists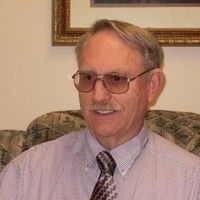 Claim Your Profile
Profiles are Free with JournalOwl®
Get Matched with Journalers
Grow your Therapy & Coaching Business
Collect e-Payments Online
Securely Message Your Clients
Trade Secure Video Talks
Live Secure Video
Assign Journaling Tasks as Homework
Create Journaling Challenges for Clients
Grow Your Practice by 20x!
Frank Shull
rank E Shull Counselor, MEd, LCPC, LMHC, NCC
---
About
Online Resources
Your decision to begin a therapeutic journey is an important one. We take your choice seriously. We're committed to helping you find causes and solutions to issues affecting your life.
Bridgeway Counseling was established in 2001 by Frank Shull. His goal has been to create a mental health agency where every patient is treated with dignity and given first rate, professional care. We understand that visiting a counselor can be a stressful experience, and we work to make it as enjoyable as possible for you. We are all well trained, friendly, and helpful. So, whether you seek a counselor for depression, anxiety, couples counseling, or to counsel a family member with issues such as anger, hyperactivity, or grief, we will all do our best to make each of your visits truly successful.
Our comfortable surroundings and compassionate professionals will ease your concerns, and you will quickly discover that choosing to visit us was a great decision. Frank Shull, M.Ed., LCPC, LMHC earned a Bachelor of Science degree in Education from Lewis Clark State College at Lewiston, Idaho. He completed his Masters degree training in Community Mental Health Counseling from University of Idaho at Moscow, Idaho. Frank is credentialed as a Licensed Mental Health Counselor (LMHC) in Washington State and as a Licensed Clinical Professional Counselor (LCPC), in Idaho. He is a State of Idaho Certified Supervisor for other mental health professionals seeking supervision for higher licensure.
Location
324 5th Street
Lewiston, ID 83501
Contact Information
Teletherapy
Specialties
Anorexia Nervosa
Anxiety
Attachment Disorder
Binge Eating Disorder
Bipolar Disorder
Body Dysmorphic Disorder
Borderline Personality Disorder
Bulimia Nervosa
Depression
Narcissistic Personality Disorder
Obsessive Compulsive Disorder
Panic Disorder
Schizoaffective Disorder
Schizophrenia
Social Anxiety Disorder
Academic Life
Addiction
Aging
Divorce
Existential Crises
Family
Grief
Multicultural Issues
Relationships
Social Media
Sports
Stress
Trauma
Weight Loss Surgery
Career & Work Life
Are you a mental health professional? Get listed in the JournalOwl directory today!
---
Advice
Disclaimer: Public data sources were used to compile the information on this coach profile. This coach, therapist, or psychotherapist may not have a JournalOwl account. JournalOwl maintains a worldwide database of teletherapists. We do not make any guarantees or promises about the accuracy of the data on this coach profile page and will not be held responsible for any damages or losses incurred by consulting with a coach found on the JournalOwl teletherapist directory.