Back to all Idaho online counseling therapists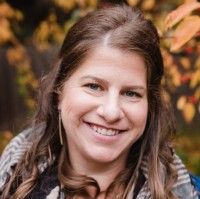 Claim Your Profile
Profiles are Free with JournalOwl®
Get Matched with Journalers
Grow your Therapy & Coaching Business
Collect e-Payments Online
Securely Message Your Clients
Trade Secure Video Talks
Live Secure Video
Assign Journaling Tasks as Homework
Create Journaling Challenges for Clients
Grow Your Practice by 20x!
Julie Rachlin
Counselor, MA, LCPC
---
About
Hello! I am a Licensed Clinical Professional Counselor with over 10 years of experience working with adolescents and adults in a variety of settings including mental health centers, residential facilities, wilderness therapy and private practice. I strive to create a caring, safe and comfortable space. Therapy with me may bring up tears and anger, but also hope, laughter, and confidence. My primary goal as a psychotherapist is to help my clients develop the insight, resilience, and skills they need to live their lives as an expression of their deepest values.
I believe that a lot of our suffering begins with a lost connection. When we're depressed, we've lost touch with our own vitality, sometimes even our own reasons for living. When we're grieving, we've lost an essential part of our world-- and, with it, a part of ourselves. When we're worrying or obsessing or beating ourselves up, we're more consumed with the stories in our heads than our actual lives. Psychotherapy works by restoring these vital connections-- to ourselves, and to the people and activities that make our lives most worth living.
I am in awe of human transformation. It moves me to see people shift from stuckness to the full expression of who they are. I'm inspired by the impulse to evolve- in myself and others. Life's challenges have been my greatest teachers and wisdom growers. I hold the view that my clients are already whole, and I see it as my job to support them in embodying that wholeness. It is my passion to support people on their path to wellbeing.
Location
3350 West Americana Terrace
Boise, ID 83706
Contact Information
(208) 957-5658
Teletherapy
Specialties
Anorexia Nervosa
Anxiety
Attachment Disorder
Binge Eating Disorder
Bipolar Disorder
Body Dysmorphic Disorder
Borderline Personality Disorder
Bulimia Nervosa
Depression
Narcissistic Personality Disorder
Obsessive Compulsive Disorder
Panic Disorder
Schizoaffective Disorder
Schizophrenia
Social Anxiety Disorder
Academic Life
Addiction
Aging
Divorce
Existential Crises
Family
Grief
Multicultural Issues
Relationships
Social Media
Sports
Stress
Trauma
Weight Loss Surgery
Career & Work Life
Are you a mental health professional? Get listed in the JournalOwl directory today!
---
Advice
Disclaimer: Public data sources were used to compile the information on this coach profile. This coach, therapist, or psychotherapist may not have a JournalOwl account. JournalOwl maintains a worldwide database of teletherapists. We do not make any guarantees or promises about the accuracy of the data on this coach profile page and will not be held responsible for any damages or losses incurred by consulting with a coach found on the JournalOwl teletherapist directory.