Back to all Idaho online counseling therapists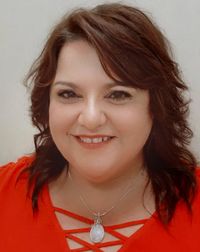 Claim Your Profile
Profiles are Free with JournalOwl®
Get Matched with Journalers
Grow your Therapy & Coaching Business
Collect e-Payments Online
Securely Message Your Clients
Trade Secure Video Talks
Live Secure Video
Assign Journaling Tasks as Homework
Create Journaling Challenges for Clients
Grow Your Practice by 20x!
Lisa Lee
Clinical Social Work/Therapist, LCSW, EMDR
---
About
Hello! Here are some fun facts about me. I received my Master's Degree in Social Work from Northwest Nazarene University in 2016. I also attended Boise State University 2009-2012 where I earned my Bachelor of Social Work Degree and graduated PHI ALPHA. As a licensed clinician I provide services in individual psychotherapy.
I am a believer in the mind body connection.
I provide treatments such as EMDR (Eye Movement Desensitization Reprocessing), R-TEP, G-TEP, and FLASH along with Mindfulness, CBT, DBT, that work with the mind and body for more sustainable results.
I have a natural ability to create a warm and trusting rapport with each of my clients. I provide a client-centered and strength-based approach.
I feel passionate about working with an array of diverse folks and feel it's an honor and a privilege to get to do this work.
I take pride in being a person who can think outside the box and offer cutting-edge treatments that fit with each unique person.
I am committed to partnering with my clients in achieving their goals and to begin living their best version of themselves.
When I am away from my office I "recharge" by spending quality time with my family and friends, being out in nature, camping, boating or relaxing by a body of water!
Location
943 West Overland Road
Meridian, ID 83642
Contact Information
(208) 850-1476
Teletherapy
Specialties
Anorexia Nervosa
Anxiety
Attachment Disorder
Binge Eating Disorder
Bipolar Disorder
Body Dysmorphic Disorder
Borderline Personality Disorder
Bulimia Nervosa
Depression
Narcissistic Personality Disorder
Obsessive Compulsive Disorder
Panic Disorder
Schizoaffective Disorder
Schizophrenia
Social Anxiety Disorder
Academic Life
Addiction
Aging
Divorce
Existential Crises
Family
Grief
Multicultural Issues
Relationships
Social Media
Sports
Stress
Trauma
Weight Loss Surgery
Career & Work Life
Are you a mental health professional? Get listed in the JournalOwl directory today!
---
Advice
Disclaimer: Public data sources were used to compile the information on this coach profile. This coach, therapist, or psychotherapist may not have a JournalOwl account. JournalOwl maintains a worldwide database of teletherapists. We do not make any guarantees or promises about the accuracy of the data on this coach profile page and will not be held responsible for any damages or losses incurred by consulting with a coach found on the JournalOwl teletherapist directory.