Back to all Idaho online counseling therapists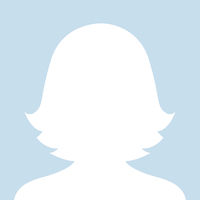 Claim Your Profile
Profiles are Free with JournalOwl®
Get Matched with Journalers
Grow your Therapy & Coaching Business
Collect e-Payments Online
Securely Message Your Clients
Trade Secure Video Talks
Live Secure Video
Assign Journaling Tasks as Homework
Create Journaling Challenges for Clients
Grow Your Practice by 20x!
Robert DeVore
Counselor, LCPC
---
About
We believe to be entrusted to pursue a journey towards health with a client is a privilege. We seek a collaborative bond within the counseling relationship.
The integration of our past with moments of the present allows our souls freedom to imagine and explore our future.
One of the most important elements of effective therapy is a safe and trusting relationship through the developing alliance between therapist and client and through this bond, a new way of interacting with self and others will be born.
We offer individual, couples, marriage, and group counseling to all ages.
Our therapists are trauma based and specialize in helping with anxiety, depression, Post Traumatic Stress Disorder, grief, addiction, bi-polar, ADHD, autism, and the daily stresses of life.
We have counselors certified in Cognitive Behavioral Therapy (CBT), Eye Movement Desensitization and Reprocessing Therapy (EMDR), Gottman's Couples Counseling, PACT Counseling, and Couples Institute Therapy. Our therapists are also trained in trauma and attachment based interventions.
Our Clinical Psychologist offers psychological assessments for Attention Deficit Hyperactivity Disorder (ADHD), Autism, Learning Disabilities, Military Waivers for psychological issues, Spinal Cord Stimulator, Bariatrics, Dementia—among other mental health disorders ages 6 through adulthood.
Location
1901 North Lakes Place
Meridian, ID 83646
Contact Information
(208) 890-7165
Teletherapy
Specialties
Anorexia Nervosa
Anxiety
Attachment Disorder
Binge Eating Disorder
Bipolar Disorder
Body Dysmorphic Disorder
Borderline Personality Disorder
Bulimia Nervosa
Depression
Narcissistic Personality Disorder
Obsessive Compulsive Disorder
Panic Disorder
Schizoaffective Disorder
Schizophrenia
Social Anxiety Disorder
Academic Life
Addiction
Aging
Divorce
Existential Crises
Family
Grief
Multicultural Issues
Relationships
Social Media
Sports
Stress
Trauma
Weight Loss Surgery
Career & Work Life
Are you a mental health professional? Get listed in the JournalOwl directory today!
---
Advice
Disclaimer: Public data sources were used to compile the information on this coach profile. This coach, therapist, or psychotherapist may not have a JournalOwl account. JournalOwl maintains a worldwide database of teletherapists. We do not make any guarantees or promises about the accuracy of the data on this coach profile page and will not be held responsible for any damages or losses incurred by consulting with a coach found on the JournalOwl teletherapist directory.