Back to all Idaho online counseling therapists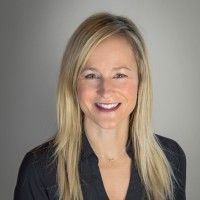 Claim Your Profile
Profiles are Free with JournalOwl®
Get Matched with Journalers
Grow your Therapy & Coaching Business
Collect e-Payments Online
Securely Message Your Clients
Trade Secure Video Talks
Live Secure Video
Assign Journaling Tasks as Homework
Create Journaling Challenges for Clients
Grow Your Practice by 20x!
Sarah Kearney
Clinical Social Work/Therapist, LCSW
---
About
At an early age, I knew that my goal in life was to make a difference in the world of others. It took me a while to find the actual path, but once I did, I have never turned back. For the past 16 years, I have been honored to listen to and be present for individuals and families when they have lost all hope, when they have tired of their struggles and they have sought healing, transformation and recovery.
As a Pacific Northwest Native, I have called Idaho "home" for the past 18 years. I cannot imagine having a better outdoor playground than what we have here. I have also enjoyed that Idaho's people are most interested in what you "do" for recreation (hiking, skiing, camping, rafting), than what you "do" for your career or how successful you might be. This authentic life is one I have loved.
I graduated from University of Washington in 1999 with a Bachelors of Arts in Sociology. After working on the East Coast and traveling internationally, I graduated from Boise State University in 2003 with a Masters Degree in Social Work. For the past 16 years, I have worked in a variety of mental health settings, providing assessment and therapy to diverse populations. When I'm not at work, you can find me in the outdoors with my husband, teenage children and our golden retriever who believes herself to our family's baby.
My goal as a therapist is to offer a safe space for individuals and families to feel heard and understood. I offer supportive guidance and direction in assisting individuals and families to set and reach their goals, while healing and growing. I feel honored to be able to assist my clients and it is my goal to ensure that every client experiences the utmost level of respect and care.
?I currently see clients in Downtown Boise and offer free parking. I offer non-traditional (early morning, evening and weekend hours) to accommodate work and family schedules. In addition, I offer online, HIPAA compliant counseling (similar to "face time" technology) to anyone in the state of Idaho. This allows for greater client convenience and ability to access therapy. I look forward to meeting you and encourage you to reach out via email or phone.
Location
300 West Main Street
Boise, ID 83702
Contact Information
(208) 741-3451
Teletherapy
Specialties
Anorexia Nervosa
Anxiety
Attachment Disorder
Binge Eating Disorder
Bipolar Disorder
Body Dysmorphic Disorder
Borderline Personality Disorder
Bulimia Nervosa
Depression
Narcissistic Personality Disorder
Obsessive Compulsive Disorder
Panic Disorder
Schizoaffective Disorder
Schizophrenia
Social Anxiety Disorder
Academic Life
Addiction
Aging
Divorce
Existential Crises
Family
Grief
Multicultural Issues
Relationships
Social Media
Sports
Stress
Trauma
Weight Loss Surgery
Career & Work Life
Are you a mental health professional? Get listed in the JournalOwl directory today!
---
Advice
Disclaimer: Public data sources were used to compile the information on this coach profile. This coach, therapist, or psychotherapist may not have a JournalOwl account. JournalOwl maintains a worldwide database of teletherapists. We do not make any guarantees or promises about the accuracy of the data on this coach profile page and will not be held responsible for any damages or losses incurred by consulting with a coach found on the JournalOwl teletherapist directory.