Back to all Idaho online counseling therapists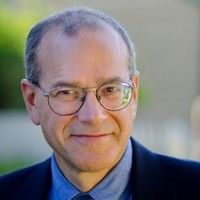 Claim Your Profile
Profiles are Free with JournalOwl®
Get Matched with Journalers
Grow your Therapy & Coaching Business
Collect e-Payments Online
Securely Message Your Clients
Trade Secure Video Talks
Live Secure Video
Assign Journaling Tasks as Homework
Create Journaling Challenges for Clients
Grow Your Practice by 20x!
Steve Gajewski
Counselor, MS, JD, LPC, LLC
---
About
I focus my counseling and coaching vocation on a limited set of areas that deeply reflect my experience, training, and values.
I grew up in Idaho Falls and SE Washington. I've worked in the cherry orchards and potato fields of Washington and in oil and gas exploration in Alaska. I was a principal of an environmental health partnership in California and spent many years at the Pacific Northwest National Laboratory in Richland, WA as a manager of environmental health research programs.
My wife and I have been together for 17 years and I am continually learning (well.. trying to learn) lessons as a step-father and step-grandfather. I've made plenty of mistakes.
It is important to deal with the past, but I lean strongly toward dealing with the present and the future. I am straightforward: I will tell you what I see going on, and I will challenge you to deal with issues.
I think it's critical to maintain a sense of humor and to be compassionate with one another about the difficulties of life and the imperfections of being human.
Location
2005 Ironwood Parkway
Coeur d'Alene, ID 83814
Contact Information
(208) 640-3323
Teletherapy
Specialties
Anorexia Nervosa
Anxiety
Attachment Disorder
Binge Eating Disorder
Bipolar Disorder
Body Dysmorphic Disorder
Borderline Personality Disorder
Bulimia Nervosa
Depression
Narcissistic Personality Disorder
Obsessive Compulsive Disorder
Panic Disorder
Schizoaffective Disorder
Schizophrenia
Social Anxiety Disorder
Academic Life
Addiction
Aging
Divorce
Existential Crises
Family
Grief
Multicultural Issues
Relationships
Social Media
Sports
Stress
Trauma
Weight Loss Surgery
Career & Work Life
Are you a mental health professional? Get listed in the JournalOwl directory today!
---
Advice
Disclaimer: Public data sources were used to compile the information on this coach profile. This coach, therapist, or psychotherapist may not have a JournalOwl account. JournalOwl maintains a worldwide database of teletherapists. We do not make any guarantees or promises about the accuracy of the data on this coach profile page and will not be held responsible for any damages or losses incurred by consulting with a coach found on the JournalOwl teletherapist directory.