Back to all Michigan online counseling therapists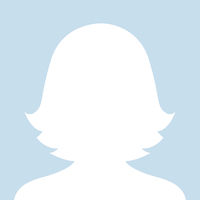 Claim Your Profile
Profiles are Free with JournalOwl®
Get Matched with Journalers
Grow your Therapy & Coaching Business
Collect e-Payments Online
Securely Message Your Clients
Trade Secure Video Talks
Live Secure Video
Assign Journaling Tasks as Homework
Create Journaling Challenges for Clients
Grow Your Practice by 20x!
Hugh Ransley
Limited Licensed Psychologist, MA, LLP
---
About
Born and raised in Northamptonshire, England, I moved to Ann Arbor in 2005. My wife and I fell in love with the community and decided to make A2 our home. We live on the beautiful north side of Ann Arbor with our 10 year old son who attends Ann Arbor public schools.
?
I enjoy music, riding my bike, playing with my son and dog, and creating environments where people, family, and friends can be together. Building strong relationships and community are of importance to me.
?
?
I am a Person Centered Therapist specializing in individual psychotherapy with adults and Play Therapy with children.
?
With over 12 years experience as a Psychotherapist and Play Therapist, I am uniquely positioned within the Ann Arbor and surrounding community to provide evidenced based psychotherapy for diverse needs.
In addition to being a Person Centered Therapist and Registered Play Therapist, I am a Buddhist practitioner of 18 years. I received dharma transmission from my Buddhist teacher in 2015; essentially, this enables me to teach a simple meditation technique, which people often refer to as mindfulness. Read more here
?
Person Centered Therapy is an optimistic approach, and sees human beings as fluid, and able to change. Within the therapeutic relationship, that is emotionally and psychologically safe, characterized by warmth, acceptance, authenticity, and empathy. You will be able to explore your life from the present moment which will empower you to meet life's challenges, and grow in power and freedom.
?
Location
2311 East Stadium Boulevard
Ann Arbor, MI 48104
Contact Information
(734) 531-9839
Teletherapy
Specialties
Anorexia Nervosa
Anxiety
Attachment Disorder
Binge Eating Disorder
Bipolar Disorder
Body Dysmorphic Disorder
Borderline Personality Disorder
Bulimia Nervosa
Depression
Narcissistic Personality Disorder
Obsessive Compulsive Disorder
Panic Disorder
Schizoaffective Disorder
Schizophrenia
Social Anxiety Disorder
Academic Life
Addiction
Aging
Divorce
Existential Crises
Family
Grief
Multicultural Issues
Relationships
Social Media
Sports
Stress
Trauma
Weight Loss Surgery
Career & Work Life
Are you a mental health professional? Get listed in the JournalOwl directory today!
---
Advice
Disclaimer: Public data sources were used to compile the information on this coach profile. This coach, therapist, or psychotherapist may not have a JournalOwl account. JournalOwl maintains a worldwide database of teletherapists. We do not make any guarantees or promises about the accuracy of the data on this coach profile page and will not be held responsible for any damages or losses incurred by consulting with a coach found on the JournalOwl teletherapist directory.