Back to all Michigan online counseling therapists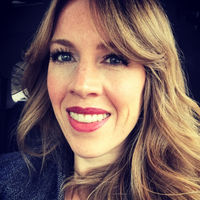 Claim Your Profile
Profiles are Free with JournalOwl®
Get Matched with Journalers
Grow your Therapy & Coaching Business
Collect e-Payments Online
Securely Message Your Clients
Trade Secure Video Talks
Live Secure Video
Assign Journaling Tasks as Homework
Create Journaling Challenges for Clients
Grow Your Practice by 20x!
Katie Holden
Clinical Social Work/Therapist, LMSW
---
About
Katie holds a Bachelor's of Social Work degree with a dual major in both Social Work and Psychology from Cornerstone University and a Master's of Social Work from the University of Michigan, with a focus on Interpersonal Practice. Katie obtained dual licensure from the state of Michigan in both Micro [interpersonal] and Macro [community] work, focusing on children, adolescent, adults, and families struggle with a variety of concerns including anxiety and depression, life transitions, behavioral issues, and more. Katie utilizes creative therapies such as art therapy, play therapy, Acceptance and Commitment, Cognitive Behavioral, Rational Emotive Behavioral, and Dialectical Behavioral Therapy to compliment and deepen the healing process. Katie holds a certificate from the Andrew Kukes Foundation for the treatment of Social Anxiety, is a trainer for both Youth and Adult Mental Health First Aid, and also obtained certification in Art Therapy from Oakland University.
Location
1201 North Milford Road
Milford Charter Township, MI 48381
Contact Information
(248) 717-3616
Teletherapy
Specialties
Anorexia Nervosa
Anxiety
Attachment Disorder
Binge Eating Disorder
Bipolar Disorder
Body Dysmorphic Disorder
Borderline Personality Disorder
Bulimia Nervosa
Depression
Narcissistic Personality Disorder
Obsessive Compulsive Disorder
Panic Disorder
Schizoaffective Disorder
Schizophrenia
Social Anxiety Disorder
Academic Life
Addiction
Aging
Divorce
Existential Crises
Family
Grief
Multicultural Issues
Relationships
Social Media
Sports
Stress
Trauma
Weight Loss Surgery
Career & Work Life
Are you a mental health professional? Get listed in the JournalOwl directory today!
---
Advice
Disclaimer: Public data sources were used to compile the information on this coach profile. This coach, therapist, or psychotherapist may not have a JournalOwl account. JournalOwl maintains a worldwide database of teletherapists. We do not make any guarantees or promises about the accuracy of the data on this coach profile page and will not be held responsible for any damages or losses incurred by consulting with a coach found on the JournalOwl teletherapist directory.