Back to all Michigan online counseling therapists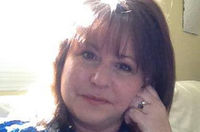 Claim Your Profile
Profiles are Free with JournalOwl®
Get Matched with Journalers
Grow your Therapy & Coaching Business
Collect e-Payments Online
Securely Message Your Clients
Trade Secure Video Talks
Live Secure Video
Assign Journaling Tasks as Homework
Create Journaling Challenges for Clients
Grow Your Practice by 20x!
Lynn Turk
Clinical Social Work/Therapist, LMSW, CAADC
---
About
Training is only one aspect of what makes a good therapist. I have the ability to empathize with clients and create a nonjudgmental atmosphere for counseling sessions and mental health therapy. I pray for wisdom each day as I ask God to help me see clients through His eyes and demonstrate His unconditional love through me. With over 30 years of marriage and parenting, I understand the struggles of life firsthand and the traps our emotions can lead us into. I can help you to detect land minds and disable before they blow up and permanently harm you and your relationships.
As a substance abuse therapist, I co-run a Women's Intensive Outpatient Program for women who are in late-stage addictions and have served as primary therapist on two downriver drug court teams. My office in Taylor, Michigan, is a HPRP (Health Professional Recovery Program) provider that treats medical professionals with substance abuse and mental health issues. A few years ago, I felt called to open a practice near my home and church in Novi to work with individuals and couples.
Location
Main Street
Novi, MI 48375
Contact Information
(248) 390-2482
Teletherapy
Specialties
Anorexia Nervosa
Anxiety
Attachment Disorder
Binge Eating Disorder
Bipolar Disorder
Body Dysmorphic Disorder
Borderline Personality Disorder
Bulimia Nervosa
Depression
Narcissistic Personality Disorder
Obsessive Compulsive Disorder
Panic Disorder
Schizoaffective Disorder
Schizophrenia
Social Anxiety Disorder
Academic Life
Addiction
Aging
Divorce
Existential Crises
Family
Grief
Multicultural Issues
Relationships
Social Media
Sports
Stress
Trauma
Weight Loss Surgery
Career & Work Life
Are you a mental health professional? Get listed in the JournalOwl directory today!
---
Advice
Disclaimer: Public data sources were used to compile the information on this coach profile. This coach, therapist, or psychotherapist may not have a JournalOwl account. JournalOwl maintains a worldwide database of teletherapists. We do not make any guarantees or promises about the accuracy of the data on this coach profile page and will not be held responsible for any damages or losses incurred by consulting with a coach found on the JournalOwl teletherapist directory.