Back to all Michigan online counseling therapists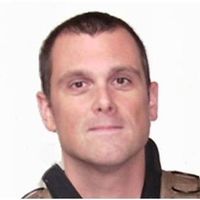 Claim Your Profile
Profiles are Free with JournalOwl®
Get Matched with Journalers
Grow your Therapy & Coaching Business
Collect e-Payments Online
Securely Message Your Clients
Trade Secure Video Talks
Live Secure Video
Assign Journaling Tasks as Homework
Create Journaling Challenges for Clients
Grow Your Practice by 20x!
Mark Carpenter
Counselor, LPC, MA
---
About
VAE is more than a place for those seeking counseling or psycho-therapy. VAE is Counseling and life coaching with a clear purpose and objective. Most of our clients finish our programs feeling great and having a new life plan. VAE Life Coaching is based on multiple Psychological concepts and ideas, but the heart and soul of VAE is simply this. Anxiety, depression, anger, behavioral problems, and addictions all start off as false ideas and thoughts in our heads. Our thoughts then become our beliefs and our behavior and character are directly linked to these beliefs. This is good news not bad. This means we have the power to change our behaviors and character by changing what we think upon. It is not an easy process for most. It is very much like working out or training the body. It takes time, drive, and a belief that what we are doing will actually produce results. The motivation, techniques, and passion to help you with this process is what VAE offers you and your children. The first results are reduced anxiety, reduced depression and a restoration of hope. That is just the beginning though. The end result is achievement in whatever avenue you are pursuing.
Fitness, Academia, Career, relationship, and hobby are all part of a whole life. The concepts used at VAE were developed over a decade long process. More of this will be discussed in the section about Mark, the founder of VAE and Darkness Recovery (our Waterford office, which primarily deals with basic counseling methods) At VAE, each client will be given a progress journal that is used throughout the training and therapy. The goals and values are individual for each person and tailored to give you the vision, motivation, and belief that what you envision is not just possible, but probable. VAE starts every client off with a 90 minute personal planning session. We evaluate your goals, values, and level of need. Each session after that is 60-70 minutes. We help give you the resources to achieve your goals and the coaching to keep you motivated and passionate about your life. This 'purpose' restores hope and joy. In the end, our goal is to take away the fears and doubts we all suffer from and turn that into belief and hope. This is the start of achievement in all aspects of life.
Location
14165 Fenton Road
Fenton, MI 48430
Contact Information
(810) 282-4093
Teletherapy
Specialties
Anorexia Nervosa
Anxiety
Attachment Disorder
Binge Eating Disorder
Bipolar Disorder
Body Dysmorphic Disorder
Borderline Personality Disorder
Bulimia Nervosa
Depression
Narcissistic Personality Disorder
Obsessive Compulsive Disorder
Panic Disorder
Schizoaffective Disorder
Schizophrenia
Social Anxiety Disorder
Academic Life
Addiction
Aging
Divorce
Existential Crises
Family
Grief
Multicultural Issues
Relationships
Social Media
Sports
Stress
Trauma
Weight Loss Surgery
Career & Work Life
Are you a mental health professional? Get listed in the JournalOwl directory today!
---
Advice
Disclaimer: Public data sources were used to compile the information on this coach profile. This coach, therapist, or psychotherapist may not have a JournalOwl account. JournalOwl maintains a worldwide database of teletherapists. We do not make any guarantees or promises about the accuracy of the data on this coach profile page and will not be held responsible for any damages or losses incurred by consulting with a coach found on the JournalOwl teletherapist directory.