Back to all Michigan online counseling therapists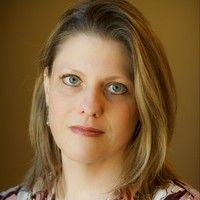 Claim Your Profile
Profiles are Free with JournalOwl®
Get Matched with Journalers
Grow your Therapy & Coaching Business
Collect e-Payments Online
Securely Message Your Clients
Trade Secure Video Talks
Live Secure Video
Assign Journaling Tasks as Homework
Create Journaling Challenges for Clients
Grow Your Practice by 20x!
Nicole Dingwell
Clinical Social Work/Therapist, LMSW, CAADC, CSAT-S
---
About
Nicole's specialties as a Certified Sex Addiction Therapist as well as Trauma Specialist gives her the tools to offer you recovery based on evidence based treatment protocol.
Nicole is also finishing up her certification to provide Sex Therapy as a Certified Sex Therapist treating sexual concerns related to cancer and chronic illness as well as painful intercourse, infertility, and postpartum sexuality.
As a yoga practitioner and yoga teacher Nicole approaches treatment from the perspective of mind, body and spirit balance. Recovery, whether from addiction, trauma or anything else requires we see and tend to our whole self in a loving way that most maximizes our potential.
Nicole's training in Trauma Focused Cognitive Behavioral Treatment as well as EMDR has built a tool set and understanding of trauma that enables her to help clients suffering from PTSD.
Nicole is a Certified Alcohol and other Drugs Counselor as well as a Certified Sex Addiction Therapist. Her experience during her career and ongoing training provides her the ability to help those struggling with both substance addiction and process addictions such as video gaming, disordered eating, pornography and sex.
Nicole is currently earning her certification in Sex Therapy. This training fits well with the work she does with sex addiction and trauma in helping clients to define and build a healthy sexual identity true to who they are.
Nicole is also listed with Kink Aware Professionals as a kink friendly Therapist.
Location
1801 East Saginaw Street
Lansing, MI 48912
Contact Information
(888) 975-3255
Teletherapy
Specialties
Anorexia Nervosa
Anxiety
Attachment Disorder
Binge Eating Disorder
Bipolar Disorder
Body Dysmorphic Disorder
Borderline Personality Disorder
Bulimia Nervosa
Depression
Narcissistic Personality Disorder
Obsessive Compulsive Disorder
Panic Disorder
Schizoaffective Disorder
Schizophrenia
Social Anxiety Disorder
Academic Life
Addiction
Aging
Divorce
Existential Crises
Family
Grief
Multicultural Issues
Relationships
Social Media
Sports
Stress
Trauma
Weight Loss Surgery
Career & Work Life
Are you a mental health professional? Get listed in the JournalOwl directory today!
---
Advice
Disclaimer: Public data sources were used to compile the information on this coach profile. This coach, therapist, or psychotherapist may not have a JournalOwl account. JournalOwl maintains a worldwide database of teletherapists. We do not make any guarantees or promises about the accuracy of the data on this coach profile page and will not be held responsible for any damages or losses incurred by consulting with a coach found on the JournalOwl teletherapist directory.