Back to all Michigan online counseling therapists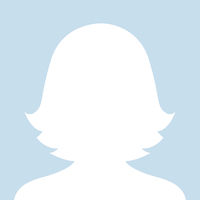 Claim Your Profile
Profiles are Free with JournalOwl®
Get Matched with Journalers
Grow your Therapy & Coaching Business
Collect e-Payments Online
Securely Message Your Clients
Trade Secure Video Talks
Live Secure Video
Assign Journaling Tasks as Homework
Create Journaling Challenges for Clients
Grow Your Practice by 20x!
Pam DeVries Grzech
Clinical Social Work/Therapist, LMSW
---
About
Our individual paths bring together beauty, joy, hope, sorrow, and often more challenges than we could ever anticipate. You came into this life deserving to be loved, protected, and nurtured. We understand that may not always have been provided to you during your early years. We at Azalea believe that need doesn't go away as you have matured. Even if we had wonderful childhood experiences, we can experience situations and relationships that shake us to our core. Its common after these experiences to wonder who we really are, where we are going, and sometimes why we even still exist.
During these times, it can often be helpful to have someone present with you in your pain, being with you as you process the difficult things while seeking growth and healing. Here at Azalea, we will share this painful space with you as we work together. We believe in holistic care, tailored to the needs and strengths you have. We will explore your strengths, background, and beliefs that make you the person you are. We will take time to walk with you through your journey, accompanying you in your pain, and working to empower you toward becoming the best version of yourself – connected and authentic in your engagement with the world around you.
Location
7264 Sheldon Road
Canton, MI 48187
Contact Information
(734) 787-5872
Teletherapy
Specialties
Anorexia Nervosa
Anxiety
Attachment Disorder
Binge Eating Disorder
Bipolar Disorder
Body Dysmorphic Disorder
Borderline Personality Disorder
Bulimia Nervosa
Depression
Narcissistic Personality Disorder
Obsessive Compulsive Disorder
Panic Disorder
Schizoaffective Disorder
Schizophrenia
Social Anxiety Disorder
Academic Life
Addiction
Aging
Divorce
Existential Crises
Family
Grief
Multicultural Issues
Relationships
Social Media
Sports
Stress
Trauma
Weight Loss Surgery
Career & Work Life
Are you a mental health professional? Get listed in the JournalOwl directory today!
---
Advice
Disclaimer: Public data sources were used to compile the information on this coach profile. This coach, therapist, or psychotherapist may not have a JournalOwl account. JournalOwl maintains a worldwide database of teletherapists. We do not make any guarantees or promises about the accuracy of the data on this coach profile page and will not be held responsible for any damages or losses incurred by consulting with a coach found on the JournalOwl teletherapist directory.