Back to all Michigan online counseling therapists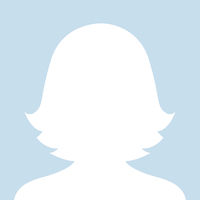 Claim Your Profile
Profiles are Free with JournalOwl®
Get Matched with Journalers
Grow your Therapy & Coaching Business
Collect e-Payments Online
Securely Message Your Clients
Trade Secure Video Talks
Live Secure Video
Assign Journaling Tasks as Homework
Create Journaling Challenges for Clients
Grow Your Practice by 20x!
Rebecca Rambo
Clinical Social Work/Therapist, LLMSW, JD
---
About
Have you ever felt like circumstances in your life are growing out of control and are bound to overwhelm you? You have so much to manage and yet you long to just let go of it all. Maybe you're ready for a change but it feels terrifying. To face it may cause you to crumble. Instead you ignore it and force yourself to push through each day at great expense.
If this sounds familiar and you want to do more than get by, you're at the right place. It is possible to flourish again and you do not have to do it alone.
Making the decision to receive counseling and work toward healing can be scary. I respect the significance of that choice. I aim to create a safe and empowering environment built upon a trusting therapeutic relationship so you can successfully heal from anxiety, depression, trauma, and grief and thrive in your daily life. We work on it together, at your pace.
Location
221 Trowbridge Street Northeast
Grand Rapids, MI 49503
Contact Information
(616) 209-9295
Teletherapy
Specialties
Anorexia Nervosa
Anxiety
Attachment Disorder
Binge Eating Disorder
Bipolar Disorder
Body Dysmorphic Disorder
Borderline Personality Disorder
Bulimia Nervosa
Depression
Narcissistic Personality Disorder
Obsessive Compulsive Disorder
Panic Disorder
Schizoaffective Disorder
Schizophrenia
Social Anxiety Disorder
Academic Life
Addiction
Aging
Divorce
Existential Crises
Family
Grief
Multicultural Issues
Relationships
Social Media
Sports
Stress
Trauma
Weight Loss Surgery
Career & Work Life
Are you a mental health professional? Get listed in the JournalOwl directory today!
---
Advice
Disclaimer: Public data sources were used to compile the information on this coach profile. This coach, therapist, or psychotherapist may not have a JournalOwl account. JournalOwl maintains a worldwide database of teletherapists. We do not make any guarantees or promises about the accuracy of the data on this coach profile page and will not be held responsible for any damages or losses incurred by consulting with a coach found on the JournalOwl teletherapist directory.