Back to all Michigan online counseling therapists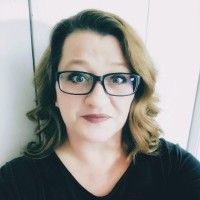 Claim Your Profile
Profiles are Free with JournalOwl®
Get Matched with Journalers
Grow your Therapy & Coaching Business
Collect e-Payments Online
Securely Message Your Clients
Trade Secure Video Talks
Live Secure Video
Assign Journaling Tasks as Homework
Create Journaling Challenges for Clients
Grow Your Practice by 20x!
Sherida Newmister
Clinical Social Work/Therapist, MSW, LCSW
---
About
Founder / Therapist
In my 20 years of experience as a psychotherapist, I've found that when people seek help they're often at their most frustrated, sad, angry, or confused.
We can feel lost, alone, and believe others can never really understand how tiring it is to act okay & always be strong when there is only pain & chaos going on inside of us. Maybe you are to the point where you just don't have the energy to do the things you want to do or even used to enjoy doing.
You may be struggling with deep emotions or conflicts in your family, and no one else understands. Maybe the confusion and stress is so great that you don't even know how to put it into words.
Therapy is a safe place where you can learn more about who you are, and learn the skills to get you where you want to be in life. I have experience working with adults, adolescents, children, couples, and families struggling with depression, anxiety, trauma, or significant life changes.
My approach in therapy is meeting you where you are emotionally, and assisting you in setting & achieving your goals. We will work as a team, and use your strengths to develop more constructive thoughts, feelings, and behaviors.
My treatment approach combines cognitive-behavioral, rational emotive, and motivational interviewing techniques, all geared toward assisting you in becoming the person you want to be. It takes courage to seek out help and work towards making changes.
If you are ready to take that step, I am here to support and empower you to make the changes you desire.
Location
East Seymour Lake Road
Brandon Township, MI 48462
Contact Information
Teletherapy
Specialties
Anorexia Nervosa
Anxiety
Attachment Disorder
Binge Eating Disorder
Bipolar Disorder
Body Dysmorphic Disorder
Borderline Personality Disorder
Bulimia Nervosa
Depression
Narcissistic Personality Disorder
Obsessive Compulsive Disorder
Panic Disorder
Schizoaffective Disorder
Schizophrenia
Social Anxiety Disorder
Academic Life
Addiction
Aging
Divorce
Existential Crises
Family
Grief
Multicultural Issues
Relationships
Social Media
Sports
Stress
Trauma
Weight Loss Surgery
Career & Work Life
Are you a mental health professional? Get listed in the JournalOwl directory today!
---
Advice
Disclaimer: Public data sources were used to compile the information on this coach profile. This coach, therapist, or psychotherapist may not have a JournalOwl account. JournalOwl maintains a worldwide database of teletherapists. We do not make any guarantees or promises about the accuracy of the data on this coach profile page and will not be held responsible for any damages or losses incurred by consulting with a coach found on the JournalOwl teletherapist directory.