Back to all North Dakota online counseling therapists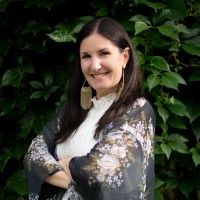 Claim Your Profile
Profiles are Free with JournalOwl®
Get Matched with Journalers
Grow your Therapy & Coaching Business
Collect e-Payments Online
Securely Message Your Clients
Trade Secure Video Talks
Live Secure Video
Assign Journaling Tasks as Homework
Create Journaling Challenges for Clients
Grow Your Practice by 20x!
Angell Naslund
Counselor, MS, LPCC
---
About
My name is Angell Naslund and I am a Licensed Professional Clinical Counselor. I have been practicing in the Fargo-Moorhead community since 2008. I am a wife of a military veteran and a mother of two active boys and two senior Australian Shepherds. I have experience working with individuals of all ages.
I enjoy assisting individuals with a variety of mental health needs, relationship conflicts, life stressors and adjustment issues as well as emotional, behavioral, and social needs.
I earned my graduate degree at Minnesota State University Moorhead. My work experience includes the provision of clinical services in psychiatric partial hospitalization, day treatment for youth adjudicated for a sexual charge and outpatient therapy services in a private practice setting. I have served as an administrator of a psychiatric residential treatment facility. I am an approved supervisor for the North Dakota Board of Counselor Examiners.
Clients have described me as "real life", nurturing and direct. I strive to be affirmative, collaborative, educational and goal-driven. Give me a call and let's see if we are a good fit. If for some reason we are not, I will help you find a mental health professional that is
Location
3523 45th Street South
Fargo, ND 58104
Contact Information
Teletherapy
Specialties
Anorexia Nervosa
Anxiety
Attachment Disorder
Binge Eating Disorder
Bipolar Disorder
Body Dysmorphic Disorder
Borderline Personality Disorder
Bulimia Nervosa
Depression
Narcissistic Personality Disorder
Obsessive Compulsive Disorder
Panic Disorder
Schizoaffective Disorder
Schizophrenia
Social Anxiety Disorder
Academic Life
Addiction
Aging
Divorce
Existential Crises
Family
Grief
Multicultural Issues
Relationships
Social Media
Sports
Stress
Trauma
Weight Loss Surgery
Career & Work Life
Are you a mental health professional? Get listed in the JournalOwl directory today!
---
Advice
Disclaimer: Public data sources were used to compile the information on this coach profile. This coach, therapist, or psychotherapist may not have a JournalOwl account. JournalOwl maintains a worldwide database of teletherapists. We do not make any guarantees or promises about the accuracy of the data on this coach profile page and will not be held responsible for any damages or losses incurred by consulting with a coach found on the JournalOwl teletherapist directory.