Back to all North Dakota online counseling therapists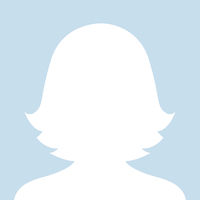 Claim Your Profile
Profiles are Free with JournalOwl®
Get Matched with Journalers
Grow your Therapy & Coaching Business
Collect e-Payments Online
Securely Message Your Clients
Trade Secure Video Talks
Live Secure Video
Assign Journaling Tasks as Homework
Create Journaling Challenges for Clients
Grow Your Practice by 20x!
Caitlin Pollestad
Psychologist, PhD, LP
---
About
Dr. Pollestad is a licensed psychologist providing cognitive behavioral interventions to adults. She provides treatment for anxiety, depression, adjustment disorders, and interpersonal problems. Dr. Pollestad has special clinical interest in working with client on the interaction between their physical and mental health conditions. She received her doctorate from the University of North Dakota. Dr. Pollestad has experience working within integrated healthcare settings, including the Black Hills VA and medical/hospital environments.
I am excited to announce I am working toward specializing in sex therapy by completing my AASECT certification. I am currently accepting patients with a broad range of sexual health concerns including but not limited to: questions and concerns related to sexual and/or gender identity, pain with sex, low libido, sexual health concerns in monogamous and non-monogamous relationships, sexual exploration and sexual dysfunction. I believe treating sexual health concerns is a part of providing whole person care and doing so in a sex positive way is crucial for our therapeutic relationship and your therapeutic outcomes. If you would like to learn more about my certification or the institute I am obtaining my training through, please follow the links provided.
Location
1401 13th Avenue East
West Fargo, ND 58078
Contact Information
(701) 364-0060
Teletherapy
Specialties
Anorexia Nervosa
Anxiety
Attachment Disorder
Binge Eating Disorder
Bipolar Disorder
Body Dysmorphic Disorder
Borderline Personality Disorder
Bulimia Nervosa
Depression
Narcissistic Personality Disorder
Obsessive Compulsive Disorder
Panic Disorder
Schizoaffective Disorder
Schizophrenia
Social Anxiety Disorder
Academic Life
Addiction
Aging
Divorce
Existential Crises
Family
Grief
Multicultural Issues
Relationships
Social Media
Sports
Stress
Trauma
Weight Loss Surgery
Career & Work Life
Are you a mental health professional? Get listed in the JournalOwl directory today!
---
Advice
Disclaimer: Public data sources were used to compile the information on this coach profile. This coach, therapist, or psychotherapist may not have a JournalOwl account. JournalOwl maintains a worldwide database of teletherapists. We do not make any guarantees or promises about the accuracy of the data on this coach profile page and will not be held responsible for any damages or losses incurred by consulting with a coach found on the JournalOwl teletherapist directory.