Back to all North Dakota online counseling therapists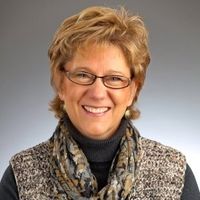 Claim Your Profile
Profiles are Free with JournalOwl®
Get Matched with Journalers
Grow your Therapy & Coaching Business
Collect e-Payments Online
Securely Message Your Clients
Trade Secure Video Talks
Live Secure Video
Assign Journaling Tasks as Homework
Create Journaling Challenges for Clients
Grow Your Practice by 20x!
Gail Nelson
Counselor, LPC, MEd
---
About
For many years, Journey Counseling has been helping couples and individuals identify ways to build better relationships. We believe in teaching, guiding, and inspiring new skills to get you past those stuck and troublesome spots that plague everyone at some point. Whether you are struggling personally with depression, anxiety, or you find yourself in a problematic relationship, Journey Counseling can partner with you to map a new path forward towards a more satisfying experience.
In partnership with the Couples Institute and their tools in the developmental model of relating, Gail specializes in guiding couples through problems and issues that can be too much to handle on their own. Through regularly scheduled sessions or one-day intensive workshops, Gail fosters a trusting and open environment where couples can freely explore their problems and work towards productive solutions to better themselves and their relationships.
For over a decade, Gail has dedicated herself to making a lasting impact on the lives of those that walk through Journey Counseling's doors. Her greatest satisfaction in life is watching her work make a true difference for the people she works with on a day-to-day basis. Her areas of expertise include marriage preparation, conflict mediation, individual counseling, couples counseling, and divorce coaching.
It's an amazing legacy if a marriage can withstand the troubles in life while providing a supportive environment for the partners and the children involved. If that relationship is burdened by conflict incapable of resolving itself, those cracks can become too wide to repair. It's our goal to explore the root of the issues and begin to nurture them back to health before it's too late. In situations where unresolvable patterns present themselves with no workable solution, Gail can offer you help in getting "unmarried." That way you can craft the next phase of your relationship to be better in the future with less conflict involved.
Gail has been married for 36 years and has the joy and privilege of raising two amazing kids, both newly married. In her spare time, she fancies herself something of an amateur botanist, raising orchids and a variety of succulents while tending to her miniature fairy garden. Her favorite authors are Brene Brown and Pema Chodron, and if she had just one last meal to enjoy, it'd be a Hawaiian poke bowl. She's spent part of her career working as a professional corporate trainer, a parent educator, a conflict resolution expert, and as a director for an outpatient addiction treatment program.
Location
1401 32nd Street South
Fargo, ND 58103
Contact Information
Teletherapy
Specialties
Anorexia Nervosa
Anxiety
Attachment Disorder
Binge Eating Disorder
Bipolar Disorder
Body Dysmorphic Disorder
Borderline Personality Disorder
Bulimia Nervosa
Depression
Narcissistic Personality Disorder
Obsessive Compulsive Disorder
Panic Disorder
Schizoaffective Disorder
Schizophrenia
Social Anxiety Disorder
Academic Life
Addiction
Aging
Divorce
Existential Crises
Family
Grief
Multicultural Issues
Relationships
Social Media
Sports
Stress
Trauma
Weight Loss Surgery
Career & Work Life
Are you a mental health professional? Get listed in the JournalOwl directory today!
---
Advice
Disclaimer: Public data sources were used to compile the information on this coach profile. This coach, therapist, or psychotherapist may not have a JournalOwl account. JournalOwl maintains a worldwide database of teletherapists. We do not make any guarantees or promises about the accuracy of the data on this coach profile page and will not be held responsible for any damages or losses incurred by consulting with a coach found on the JournalOwl teletherapist directory.