Back to all North Dakota online counseling therapists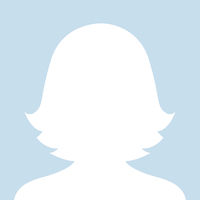 Claim Your Profile
Profiles are Free with JournalOwl®
Get Matched with Journalers
Grow your Therapy & Coaching Business
Collect e-Payments Online
Securely Message Your Clients
Trade Secure Video Talks
Live Secure Video
Assign Journaling Tasks as Homework
Create Journaling Challenges for Clients
Grow Your Practice by 20x!
Jennifer Lefever
Clinical Social Work/Therapist, MSW, LCSW
---
About
Hello, my name is Jennifer Lefever, the owner and founder of Lotus Therapeutic Services. I am passionate about working with individuals struggling with trauma, anxiety, self-esteem and relationship issues. I have always had a desire to help others through the struggles of life. I am human too, so I know that reaching out for help can be daunting. I commend you on even looking for help. I know that life can be complicated, and things are typically not black or white. While my approach to therapy is gentle, I will challenge you to push yourself in order for you to meet your desired goals. I firmly believe that every individual has what it takes to overcome stumbling blocks, and to create for yourself a life you are proud to live. My job as a therapist is to help you identify your unique characteristics, and ways they can be built upon to create your new path. I am an expert in my field, and you are an expert in your own life. Together, our teamwork can provide a safe place for you to get to know yourself better, and to create plans of action for letting yourself shine in your environment.
I am a Licensed Clinical Social Worker in North Dakota and Florida. I received my undergraduate degree in Social Work at Minot State University in 2012 and went on to obtain my master's degree in Social Work at Florida State University in 2015. My education, training, and knowledge have allowed me to work with various clients directly since 2014.
My passion to help others led me to a career in behavioral healthcare. I have worked in various levels of care that have included working as a case manager for the severe and persistent mentally ill, prevention programs, outpatient mental health and addiction counseling, intensive outpatient program for co-occurring teens, and emergency services and assessments. I enjoy using my expertise in mental health and addiction treatment to help individuals transform their minds and heal their hearts.
Contact Information
Teletherapy
Specialties
Anorexia Nervosa
Anxiety
Attachment Disorder
Binge Eating Disorder
Bipolar Disorder
Body Dysmorphic Disorder
Borderline Personality Disorder
Bulimia Nervosa
Depression
Narcissistic Personality Disorder
Obsessive Compulsive Disorder
Panic Disorder
Schizoaffective Disorder
Schizophrenia
Social Anxiety Disorder
Academic Life
Addiction
Aging
Divorce
Existential Crises
Family
Grief
Multicultural Issues
Relationships
Social Media
Sports
Stress
Trauma
Weight Loss Surgery
Career & Work Life
Are you a mental health professional? Get listed in the JournalOwl directory today!
---
Advice
Disclaimer: Public data sources were used to compile the information on this coach profile. This coach, therapist, or psychotherapist may not have a JournalOwl account. JournalOwl maintains a worldwide database of teletherapists. We do not make any guarantees or promises about the accuracy of the data on this coach profile page and will not be held responsible for any damages or losses incurred by consulting with a coach found on the JournalOwl teletherapist directory.