Back to all North Dakota online counseling therapists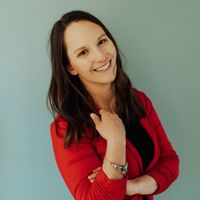 Claim Your Profile
Profiles are Free with JournalOwl®
Get Matched with Journalers
Grow your Therapy & Coaching Business
Collect e-Payments Online
Securely Message Your Clients
Trade Secure Video Talks
Live Secure Video
Assign Journaling Tasks as Homework
Create Journaling Challenges for Clients
Grow Your Practice by 20x!
Jennifer Lusinger
Clinical Social Work/Therapist, LCSW
---
About
My name is Jennifer Lusinger. I am currently living in North Dakota with my husband and our two dogs. I am a Licensed Clinical Social Worker (LCSW), license number 5531.
My Master of Social Work (MSW) was earned in 2016 from the University of South Carolina. My Bachelor degrees consist of a Bachelor of Art in Spanish (BA) and a Bachelor of Social Work (BSW), both were earned from Middle Tennessee State University in 2014.
My therapy work has consisted of adults that are dually diagnosed with mental health and addiction as well as work with children/families where the child(ren) are at a high risk for out of home placement(s).
Prior to therapy, I worked/interned in a variety of social work settings including: Catholic Charities of TN, Operation Stand Down, Girls on the Run, and within the child welfare system.
My love for social work comes from personal experiences. It is through the help of many people across the helping fields combined with hard work, education, grace, and compassion that I am where I am today.
Does everyone think you are perfect because on the outside it looks like you have it all together? Yet, on the inside, you feel like a mess and you're struggling to get through the day. While others sing your praises, your inner critic tells you that you are an imposter and you aren't good enough. You're exhausted but you're afraid to slow down. You know you can't keep going like this and that its time for a change.
Together, we can make your dream life a daily reality. You want to relax with your friends, family, and your pets. You want to be able to turn your brain off and enjoy a good book. You want to love yourself, like you love others. You are ready to feel the confidence and ease that everyone else sees.
Location
Minot Beach
, ND 58318
Contact Information
Teletherapy
Specialties
Anorexia Nervosa
Anxiety
Attachment Disorder
Binge Eating Disorder
Bipolar Disorder
Body Dysmorphic Disorder
Borderline Personality Disorder
Bulimia Nervosa
Depression
Narcissistic Personality Disorder
Obsessive Compulsive Disorder
Panic Disorder
Schizoaffective Disorder
Schizophrenia
Social Anxiety Disorder
Academic Life
Addiction
Aging
Divorce
Existential Crises
Family
Grief
Multicultural Issues
Relationships
Social Media
Sports
Stress
Trauma
Weight Loss Surgery
Career & Work Life
Are you a mental health professional? Get listed in the JournalOwl directory today!
---
Advice
Disclaimer: Public data sources were used to compile the information on this coach profile. This coach, therapist, or psychotherapist may not have a JournalOwl account. JournalOwl maintains a worldwide database of teletherapists. We do not make any guarantees or promises about the accuracy of the data on this coach profile page and will not be held responsible for any damages or losses incurred by consulting with a coach found on the JournalOwl teletherapist directory.