Back to all North Dakota online counseling therapists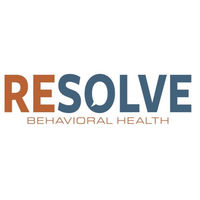 Claim Your Profile
Profiles are Free with JournalOwl®
Get Matched with Journalers
Grow your Therapy & Coaching Business
Collect e-Payments Online
Securely Message Your Clients
Trade Secure Video Talks
Live Secure Video
Assign Journaling Tasks as Homework
Create Journaling Challenges for Clients
Grow Your Practice by 20x!
Tim Clark
Counselor, MS, LPCC, LMAC
---
About
Resolve Behavioral Health, LLC was established the summer of 2016 by Dr. Brian and Jamie Moe, with a couple of lofty goals in mind. First of all, they were looking to restore work/life balance and allow more time to spend with their two young children. Both had spent years working grueling hours for other companies and were determined to work "smarter, not harder" in their own business.
The second, and equally important, goal of Resolve is to combat the stigma associated with seeking mental health services. No one ever has an issue with someone going to a physician for a broken bone. Unfortunately, there is all too often judgement when an individual goes to a therapist when feeling overwhelmed. Simply put, life is difficult and seeking help dealing with it shows strength and incentive. There is no weakness in doing whatever it takes to make sure you are living healthy in all areas. Trauma, depression, anxiety, relationship issues, substance abuse, and countless other things can hinder day-to-day functioning. If there is a way to fix those things, wouldn't it make sense to just do it? We encourage everyone to!
Location
17 7th Street South
Fargo, ND 58103
Contact Information
(701) 478-1221
Teletherapy
Specialties
Anorexia Nervosa
Anxiety
Attachment Disorder
Binge Eating Disorder
Bipolar Disorder
Body Dysmorphic Disorder
Borderline Personality Disorder
Bulimia Nervosa
Depression
Narcissistic Personality Disorder
Obsessive Compulsive Disorder
Panic Disorder
Schizoaffective Disorder
Schizophrenia
Social Anxiety Disorder
Academic Life
Addiction
Aging
Divorce
Existential Crises
Family
Grief
Multicultural Issues
Relationships
Social Media
Sports
Stress
Trauma
Weight Loss Surgery
Career & Work Life
Are you a mental health professional? Get listed in the JournalOwl directory today!
---
Advice
Disclaimer: Public data sources were used to compile the information on this coach profile. This coach, therapist, or psychotherapist may not have a JournalOwl account. JournalOwl maintains a worldwide database of teletherapists. We do not make any guarantees or promises about the accuracy of the data on this coach profile page and will not be held responsible for any damages or losses incurred by consulting with a coach found on the JournalOwl teletherapist directory.