Back to all Ohio online counseling therapists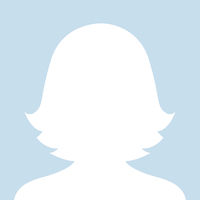 Claim Your Profile
Profiles are Free with JournalOwl®
Get Matched with Journalers
Grow your Therapy & Coaching Business
Collect e-Payments Online
Securely Message Your Clients
Trade Secure Video Talks
Live Secure Video
Assign Journaling Tasks as Homework
Create Journaling Challenges for Clients
Grow Your Practice by 20x!
Amber Furness
Clinical Social Work/Therapist, MSW, LSW
---
About
Do you find yourself constantly thinking about the future or the past, procrastinating issues in the present, and often feel like you're unable to live in the moment? I want you to know I've been there. I understand the kind of weight trauma, anxiety, depression can have on our mental and physical well being. You do have the ability to find peace and feel more confident in who you are. I look at therapy as an opportunity for transformation. To build confidence, self esteem, and improve your life and relationships.
I have experience working with adolescents and adults. I use a variety of different treatment methods: Cognitive Behavioral Therapy, Dialectical Behavioral Therapy, Motivational Interviewing, and Mindfulness. I utilize Bilateral Stimulation and Body-Oriented Approaches to decrease stress and heal trauma
I provide a non-judgemental, genuine and collaborative environment. I strive to help you find some relief and hope in our very first session. Reach out to me by phone or email to start your journey.
Location
1350 West 5th Avenue
Columbus, OH 43212
Contact Information
Teletherapy
Specialties
Anorexia Nervosa
Anxiety
Attachment Disorder
Binge Eating Disorder
Bipolar Disorder
Body Dysmorphic Disorder
Borderline Personality Disorder
Bulimia Nervosa
Depression
Narcissistic Personality Disorder
Obsessive Compulsive Disorder
Panic Disorder
Schizoaffective Disorder
Schizophrenia
Social Anxiety Disorder
Academic Life
Addiction
Aging
Divorce
Existential Crises
Family
Grief
Multicultural Issues
Relationships
Social Media
Sports
Stress
Trauma
Weight Loss Surgery
Career & Work Life
Are you a mental health professional? Get listed in the JournalOwl directory today!
---
Advice
Disclaimer: Public data sources were used to compile the information on this coach profile. This coach, therapist, or psychotherapist may not have a JournalOwl account. JournalOwl maintains a worldwide database of teletherapists. We do not make any guarantees or promises about the accuracy of the data on this coach profile page and will not be held responsible for any damages or losses incurred by consulting with a coach found on the JournalOwl teletherapist directory.