Back to all Ohio online counseling therapists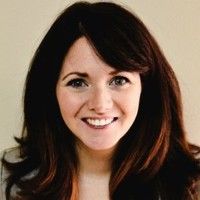 Claim Your Profile
Profiles are Free with JournalOwl®
Get Matched with Journalers
Grow your Therapy & Coaching Business
Collect e-Payments Online
Securely Message Your Clients
Trade Secure Video Talks
Live Secure Video
Assign Journaling Tasks as Homework
Create Journaling Challenges for Clients
Grow Your Practice by 20x!
BRIDGET LIND
Owner | Licensed Professional Clinical Counselor + Hypnotherapist
---
About
Meet Bridget, the backbone of Balanced Living. Like many people she went to college only to enter the real world and be made promises by companies that could not be kept. Given the lack of opportunities afforded to her, she took matters into her own hands starting with furthering her education. After successfully completing two masters programs and working in the counseling field to gain experience she built a business from the ground up that is truly meaningful both to her and her clients.
"I believe my life experiences have ultimately led me to this field. I am encouraged when people know enough to reach out for help, accept the help they're given, and change their life path."
Bridget believes in continuing education, personal growth and the path to enlightenment. That being said, she has a wealth of knowledge and personal experience that she utilizes with clients to fit their needs. Her down-to-earth personality helps her clients feel at ease when with her. She speaks a universal language which helps her clients see their life through a alternate perspective.
"Nothing is easy. It took you making many decisions to get to the place that you are today, and it will take a lot of different decisions and effort to get yourself to where you want to be. Sometimes the best approach is seeing yourself through the eyes of others. Learning to be gentle with yourself, learning to be positive, and accept that your life path doesn't have to be riddled with obstacles and twists and turns if you don't want it to be."
As a counselor Bridget is not here to baby you, she's here to promote change and growth. If you are ready to make real progress, she will give you everything you need to be successful and motivate you to use those tools. Bridget believes in living authentically and taking accountability. Learning how to cope with your life and thoughts, to set and enforce boundaries, and remain in the present moment so you can truly begin living your life.
EDUCATION | Master of Business Administration in Entrepreneurship from Ashland University and a Master of Arts in Clinical Mental Health Counseling from John Carroll University
Location
16600 Sprague Road
Middleburg Heights, OH 44130
Contact Information
Teletherapy
Specialties
Anorexia Nervosa
Anxiety
Attachment Disorder
Binge Eating Disorder
Bipolar Disorder
Body Dysmorphic Disorder
Borderline Personality Disorder
Bulimia Nervosa
Depression
Narcissistic Personality Disorder
Obsessive Compulsive Disorder
Panic Disorder
Schizoaffective Disorder
Schizophrenia
Social Anxiety Disorder
Academic Life
Addiction
Aging
Divorce
Existential Crises
Family
Grief
Multicultural Issues
Relationships
Social Media
Sports
Stress
Trauma
Weight Loss Surgery
Career & Work Life
Are you a mental health professional? Get listed in the JournalOwl directory today!
---
Advice
Disclaimer: Public data sources were used to compile the information on this coach profile. This coach, therapist, or psychotherapist may not have a JournalOwl account. JournalOwl maintains a worldwide database of teletherapists. We do not make any guarantees or promises about the accuracy of the data on this coach profile page and will not be held responsible for any damages or losses incurred by consulting with a coach found on the JournalOwl teletherapist directory.