Back to all Ohio online counseling therapists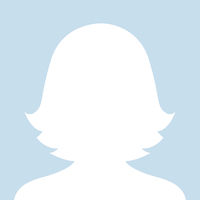 Claim Your Profile
Profiles are Free with JournalOwl®
Get Matched with Journalers
Grow your Therapy & Coaching Business
Collect e-Payments Online
Securely Message Your Clients
Trade Secure Video Talks
Live Secure Video
Assign Journaling Tasks as Homework
Create Journaling Challenges for Clients
Grow Your Practice by 20x!
Jennifer Garner
Licensed Professional Counselor, MS, LPC
---
About
As soon as you walk through our doors, our goal is to make you feel as comfortable as possible. You are taking a big step, so if you find yourself anxious or apprehensive about coming in, we hope our atmosphere sets the stage for a positive experience.
*for photos of our office space, go to the Resources tab and click on For Clients
We value consultation. We have several opportunities during the week to consult with each other and members of your treatment team to ensure comprehensive and collaborative care. We willingly set aside time to ensure the treatment you are receiving is current, evidence-based, and supports progress in the achievement of your goals.
We are passionate about outreach! We are continually working to de-stigmatize mental illness. We are out in the community spreading awareness, increasing education, and offering hope for recovery.
*for info on our outreach events, go to the Resources tab, click on For Clients, then click Events Calendar
We want to be your LAST FIRST STOP. We work hard to identify community providers who share our values and offer alternative and supplemental treatment to ensure your needs are met. We do not give up on our clients. *for more about our community partnerships, go to the Resources tab and hover over For Therapists then click on Cincinnati Wellness Consultants to the right
Location
9560 Montgomery Road
Cincinnati, OH 45242
Contact Information
Teletherapy
Specialties
Anorexia Nervosa
Anxiety
Attachment Disorder
Binge Eating Disorder
Bipolar Disorder
Body Dysmorphic Disorder
Borderline Personality Disorder
Bulimia Nervosa
Depression
Narcissistic Personality Disorder
Obsessive Compulsive Disorder
Panic Disorder
Schizoaffective Disorder
Schizophrenia
Social Anxiety Disorder
Academic Life
Addiction
Aging
Divorce
Existential Crises
Family
Grief
Multicultural Issues
Relationships
Social Media
Sports
Stress
Trauma
Weight Loss Surgery
Career & Work Life
Are you a mental health professional? Get listed in the JournalOwl directory today!
---
Advice
Disclaimer: Public data sources were used to compile the information on this coach profile. This coach, therapist, or psychotherapist may not have a JournalOwl account. JournalOwl maintains a worldwide database of teletherapists. We do not make any guarantees or promises about the accuracy of the data on this coach profile page and will not be held responsible for any damages or losses incurred by consulting with a coach found on the JournalOwl teletherapist directory.