Back to all Ohio online counseling therapists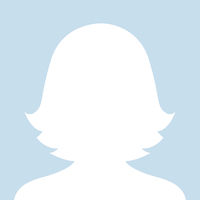 Claim Your Profile
Profiles are Free with JournalOwl®
Get Matched with Journalers
Grow your Therapy & Coaching Business
Collect e-Payments Online
Securely Message Your Clients
Trade Secure Video Talks
Live Secure Video
Assign Journaling Tasks as Homework
Create Journaling Challenges for Clients
Grow Your Practice by 20x!
Jennifer Szeghi
MA
---
About
Hello there! My name is Jennifer Szeghi. I am a mother, parentcoach/coordinator, and the founder of Successful Parenting. As I reflect on my journey in life, I find the steps that have lead me to this point in life intriguing and I know this is where I am meant to be. Helping other parents and children is my true calling!
After graduating from the University of Cincinnati with a Bachelor of Arts in Psychology in 2002, I started two positions to gain more experience with children and adolescents who have behavioral and emotional problems. As a residential manager at Hamilton County Juvenile Court-Hillcrest Detention Center, I was responsible for twelve juvenile male offenders. Despite the administration had a bet on how long I would last in this position (mostly due to the fact all of the males I was responsible for were bigger than I was and had the physical ability to take me out at anytime), I used the techniques I learned in school to develop positive respectful relationships with these boys and techniques to encourage positive behavior. The boys excelled during my shifts, and the administration had to take back what they had said about me. At the same time, I also worked at Mercy Mt. Airy Children & Adolescent Psychiatric Unit. In this position, I was exposed to many crisis situations and used crisis management skills to deescalate threatening behaviors.
The next step in my life took me to The Chicago School of Professional Psychology to obtain a Master of Arts in Psychology. I actually found out I was going to become a mom on the same day I got accepted to graduate school. Being in this predicament, I was determined to soak up as much information about being a parent and child development from the program, to help me in the most important role in my life. It was quite a balancing act to meet the needs of a new born and deadlines of grad school, but with my baby cuddling on my chest and laptop on my lap, we made it work! I graduated with my Master of Arts in Psychology in 2005 with my 16-month-old son in tow.
Location
4030 Mount Carmel Tobasco Road
Cincinnati, OH 45255
Contact Information
(513) 518-8657
Teletherapy
Specialties
Anorexia Nervosa
Anxiety
Attachment Disorder
Binge Eating Disorder
Bipolar Disorder
Body Dysmorphic Disorder
Borderline Personality Disorder
Bulimia Nervosa
Depression
Narcissistic Personality Disorder
Obsessive Compulsive Disorder
Panic Disorder
Schizoaffective Disorder
Schizophrenia
Social Anxiety Disorder
Academic Life
Addiction
Aging
Divorce
Existential Crises
Family
Grief
Multicultural Issues
Relationships
Social Media
Sports
Stress
Trauma
Weight Loss Surgery
Career & Work Life
Are you a mental health professional? Get listed in the JournalOwl directory today!
---
Advice
Disclaimer: Public data sources were used to compile the information on this coach profile. This coach, therapist, or psychotherapist may not have a JournalOwl account. JournalOwl maintains a worldwide database of teletherapists. We do not make any guarantees or promises about the accuracy of the data on this coach profile page and will not be held responsible for any damages or losses incurred by consulting with a coach found on the JournalOwl teletherapist directory.