Back to all Ohio online counseling therapists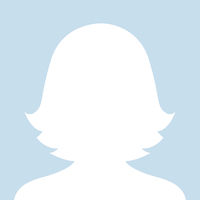 Claim Your Profile
Profiles are Free with JournalOwl®
Get Matched with Journalers
Grow your Therapy & Coaching Business
Collect e-Payments Online
Securely Message Your Clients
Trade Secure Video Talks
Live Secure Video
Assign Journaling Tasks as Homework
Create Journaling Challenges for Clients
Grow Your Practice by 20x!
Marrianna White
Clinical Social Work/Therapist, MSSA, LSW
---
About
Hello! Thanks so much for checking out Ebb & Flow Counseling and Wellness Studio. We offer counseling and wellness services to the Greater Cleveland area. This space was created by Rachel Waggoner, LPCC-S to be a welcoming, creative, progressive space to help treat you and your symptoms on a holistic level. The goal of these counseling and wellness services is to progress with therapy by using new and relevant interventions/techniques to help you navigate through your life.
Ebb & Flow is a studio meant to open up space and to promote exploration while helping to navigate the ebbs and flows of life. Through this website you will find several different tools to begin or continue your exploration. The ideal way to use these services is first the desire for exploration into your life or the present problem. From there, all you need is open, honest, vulnerability. As a space, Ebb & Flow will help to provide you with holistic healing from a variety of therapy services provided by our talented clinicians to integrative wellness courses such as wellness groups. We also provide healing wellness services in the form of yoga, reiki, meditation, and massage. Check out Ebb & Flow's Wellness page!
Ebb & Flow is a progressive and welcoming space that welcomes all. All races, ethnicities, sexual orientations, gender identities, and religions. Black Lives Matter. LGBTQ+ safe space
Contact Information
Teletherapy
Specialties
Anorexia Nervosa
Anxiety
Attachment Disorder
Binge Eating Disorder
Bipolar Disorder
Body Dysmorphic Disorder
Borderline Personality Disorder
Bulimia Nervosa
Depression
Narcissistic Personality Disorder
Obsessive Compulsive Disorder
Panic Disorder
Schizoaffective Disorder
Schizophrenia
Social Anxiety Disorder
Academic Life
Addiction
Aging
Divorce
Existential Crises
Family
Grief
Multicultural Issues
Relationships
Social Media
Sports
Stress
Trauma
Weight Loss Surgery
Career & Work Life
Are you a mental health professional? Get listed in the JournalOwl directory today!
---
Advice
Disclaimer: Public data sources were used to compile the information on this coach profile. This coach, therapist, or psychotherapist may not have a JournalOwl account. JournalOwl maintains a worldwide database of teletherapists. We do not make any guarantees or promises about the accuracy of the data on this coach profile page and will not be held responsible for any damages or losses incurred by consulting with a coach found on the JournalOwl teletherapist directory.