Back to all Ohio online counseling therapists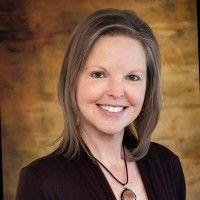 Claim Your Profile
Profiles are Free with JournalOwl®
Get Matched with Journalers
Grow your Therapy & Coaching Business
Collect e-Payments Online
Securely Message Your Clients
Trade Secure Video Talks
Live Secure Video
Assign Journaling Tasks as Homework
Create Journaling Challenges for Clients
Grow Your Practice by 20x!
Nichole Nitschke
Counselor, LPCC
---
About
I am an independently licensed professional clinical counselor (LPCC), and a trained hypnotherapist. I earned my master's degree in counseling at Bowling Green State University and?received my hypnotherapy training at Southwest Institute of Healing Arts in Tempe, Arizona where I also studied mind/body psychology, spirituality and integrative healing arts.
I started my career in mental health in 1999 at Behavioral Connections of Wood County as a residential support specialist working with adults with severe mental illness. Following that I worked at Firelands Counseling and Recovery Services of Sandusky County?providing mental health counseling to adolescents, adults and families and outpatient drug and alcohol treatment. That led to a successful private mental health counseling and hypnotherapy practice for nearly 15 years.
After 20 plus years of working in the field of mental health along with nearly 20 years of utilizing traditional talk therapy and hypnosis, adding up to thousands of hours of clinical experience, I developed the skills and knowledge of a highly effective therapist.
My current approach to counseling has transformed from conventional talk therapy that touched on spirituality to a focus on spirituality that is infused with aspects of traditional talk therapies such as Cognitive Behavioral Therapy (CBT), Mind-Body Psychology and Positive Psychology.
Location
421 West Main Street
Woodville, OH 43469
Contact Information
Teletherapy
Specialties
Anorexia Nervosa
Anxiety
Attachment Disorder
Binge Eating Disorder
Bipolar Disorder
Body Dysmorphic Disorder
Borderline Personality Disorder
Bulimia Nervosa
Depression
Narcissistic Personality Disorder
Obsessive Compulsive Disorder
Panic Disorder
Schizoaffective Disorder
Schizophrenia
Social Anxiety Disorder
Academic Life
Addiction
Aging
Divorce
Existential Crises
Family
Grief
Multicultural Issues
Relationships
Social Media
Sports
Stress
Trauma
Weight Loss Surgery
Career & Work Life
Are you a mental health professional? Get listed in the JournalOwl directory today!
---
Advice
Disclaimer: Public data sources were used to compile the information on this coach profile. This coach, therapist, or psychotherapist may not have a JournalOwl account. JournalOwl maintains a worldwide database of teletherapists. We do not make any guarantees or promises about the accuracy of the data on this coach profile page and will not be held responsible for any damages or losses incurred by consulting with a coach found on the JournalOwl teletherapist directory.