Back to all Ohio online counseling therapists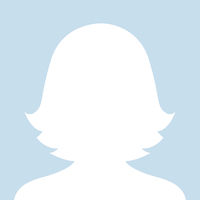 Claim Your Profile
Profiles are Free with JournalOwl®
Get Matched with Journalers
Grow your Therapy & Coaching Business
Collect e-Payments Online
Securely Message Your Clients
Trade Secure Video Talks
Live Secure Video
Assign Journaling Tasks as Homework
Create Journaling Challenges for Clients
Grow Your Practice by 20x!
Robin Arthur
Psychologist, PsyD
---
About
I feel privileged that people allow me to be part of their exploration of issues and stressors in life. I have 25+ years in the health and mental health care arena, and have worked with individuals locally, nationally, and internationally. After serving ten years as Chief of Psychology at the Lindner Center of HOPE, I have established a private clinical practice and business consulting practice, working with adults and adolescents. My prior work in health care (neurology, pediatrics, vascular surgery and cardiology) before becoming a psychologist and my post-doctoral work in neuropsychology allow me to understand the body/mind connection in a more impactful way than many psychologists.
For many reasons, some people hesitate to engage the services of a psychologist. My philosophy is that early intervention leads to faster and better outcomes. My desire is to have people quickly learn the skills they need to be successful, gain insight, and move on to a fulfilling, balanced life.
My understanding of the mind/body/spiritual connection facilitates the road to wellbeing. I believe in working from a strength-based positive psychology perspective rather than a disease model. At some point in our lives, most of us can use someone to collaborate with regarding our wellbeing. It is a sign of strength to reach out, not a weakness.
I lecture on many topics locally and nationally, including Women's Mental Health Issues, Women in the Workplace, Tweens and Self Esteem, Parenting Techniques, Dialectical Behavior Therapy, Integration of Psychology with Eastern Techniques, Personality Disorders, Depression in the Workplace, Creating a Psychologically Healthy Workplace, and Mindfulness and Meditation Practices.
?I look forward to hearing from you and partnering with you to help you be the best you possible.
I am currently accepting a limited number of clinical patients -- from adolescents to age 65. Please refer to my contact information for further questions or to schedule an appointment.
Location
9403 Kenwood Road
Cincinnati, OH 45242
Contact Information
Teletherapy
Specialties
Anorexia Nervosa
Anxiety
Attachment Disorder
Binge Eating Disorder
Bipolar Disorder
Body Dysmorphic Disorder
Borderline Personality Disorder
Bulimia Nervosa
Depression
Narcissistic Personality Disorder
Obsessive Compulsive Disorder
Panic Disorder
Schizoaffective Disorder
Schizophrenia
Social Anxiety Disorder
Academic Life
Addiction
Aging
Divorce
Existential Crises
Family
Grief
Multicultural Issues
Relationships
Social Media
Sports
Stress
Trauma
Weight Loss Surgery
Career & Work Life
Are you a mental health professional? Get listed in the JournalOwl directory today!
---
Advice
Disclaimer: Public data sources were used to compile the information on this coach profile. This coach, therapist, or psychotherapist may not have a JournalOwl account. JournalOwl maintains a worldwide database of teletherapists. We do not make any guarantees or promises about the accuracy of the data on this coach profile page and will not be held responsible for any damages or losses incurred by consulting with a coach found on the JournalOwl teletherapist directory.